EastEnders, Corrie, Emmerdale, Hollyoaks: we take a look at tonight's top soap stories…
EastEnders, BBC1, 8pm
As Shirley angrily confronts Babe over her past with Queenie Trott, she's disgusted by what she hears.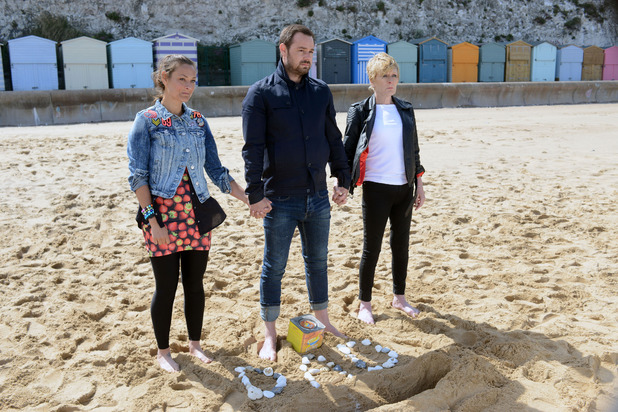 Deciding Babe isn't worth the bother, Shirley heads off with Tina and Mick to give Stan a proper send-off. Standing on the beach, burying his ashes in the sand, will the three of them unite as a family again once the moment is over? And will they let Babe be a part of it?
Coronation Street, ITV, 7.30pm & 8.30pm
Leanne just doesn't know what to do with Simon when he gets into a fight at school. He blames Leanne telling her he was being picked on because he doesn't have a decent phone.
Refusing to listen, Leanne runs a bath as she order Simon to wash the dishes as punishment. But he's angry and gives her an almighty shove before running out of the flat. Leanne stumbles and falls, smashing her head against a table and passing out cold.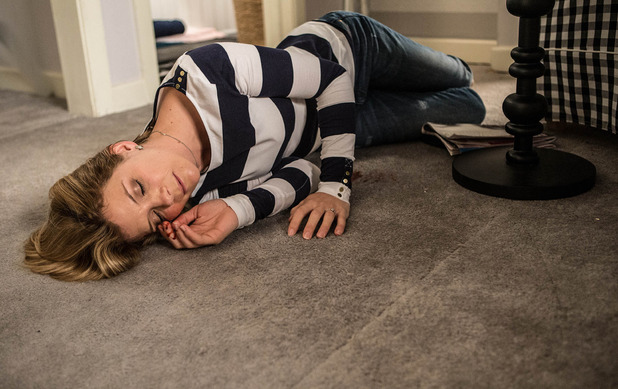 With the water from the bath overflowing, Dev and Mary soon realise something's not right when it starts coming through the kebab shop ceiling, so they break into the flat. Will Leanne be okay? And will Simon change his behaviour after this?
Emmerdale, ITV, 7pm
Fed up with Harriet's lack of progress in finding Carly, Brenda heads off to search for Bob's missing daughter herself. When both Harriet and Brenda arrive at a market town, they're stunned to see Carly running a stall there.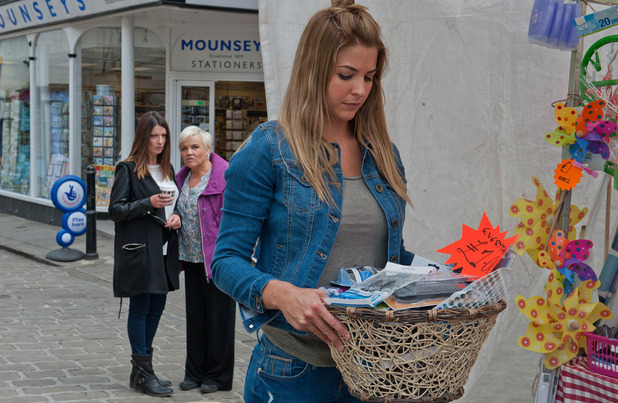 Carly tries to flee when she realises they're there, but Harriet catches her and Brenda tells Carly she might never see Bob again if she doesn't come home and testify. Will Carly agree to return?
Hollyoaks, C4, 6.30pm
Theresa is running round town trying to raise funding for the special needs unit at the school, and she taps Darren up for cash. He's not interested in helping anything that might benefit Patrick though.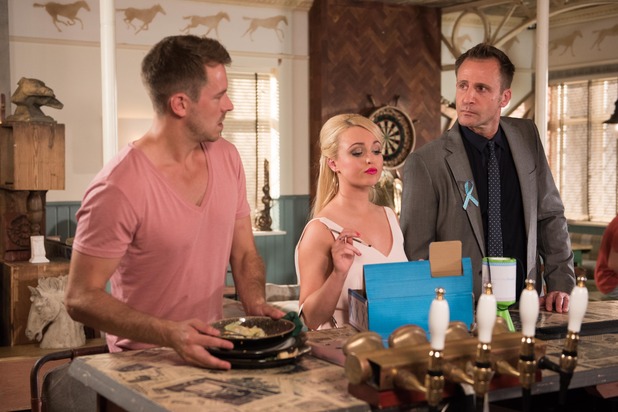 When Darren later sees Theresa and Patrick in the pub he interrupts a row between them and Darren becomes immediately concerned when she comments that just because Patrick's ill, doesn't mean he's changed. Is Maxine in danger now she's living with Patrick again?