The Secrets We Share is the heart-wrenching new book from fiction writer Emma Hannigan. Moving, imaginative and believable, this emotional novel is the perfect read for a rainy day…
Family relationships aren't always simple, and for 20 years Clara has longed to fix the broken connection she once had with her son.
But tracking him down brings a few surprises as she learns of the existence of a granddaughter she never knew she had.
While she forges a new path with granddaughter Nathalie, Clara must also pray her son Max can find a way to forgive her for the past.
At 80-years-old, devoted and vibrant Clara will stop at nothing to stitch the pieces of her beloved family back together.
Now exclusive to
Reveal.co.uk
, you can read the prologue to this brand new book. Get your tissues at the ready, it's going to be an emotional ride.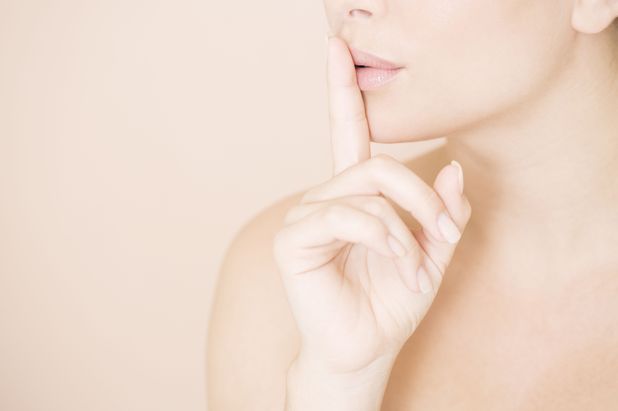 Dearest Nathalie,I am not sure how much you know about me . . .
Clara paused, laying down her pen on the soft cream paper for a moment, unsure of how to go on. She took a long sip of rich, dark coffee, then looked up towards the photograph on her bedside table, as if for guidance.
It was dawn. Her favourite time of day. Only she and the early-morning songbirds seemed enthusiastically compos mentis as she gazed through the partially opened curtains on to the empty street below.
Clara had always imagined she would know the right time to tell her story. For so many years she'd held her silence. But she knew the time had come for her to get her affairs in order. As a vivacious and sprightly recently-turned-eighty-year-old, she was often jolted by her reflection. Nobody had ever mentioned the fact that her mind and body would somehow disconnect as the years progressed. In her mind's eye she was still a smooth, sallow-skinned, lithe little thing with dancing dark eyes and bouncing brown curls.
Of course she knew that wrinkles and lacklustre locks were inevitable, and being a pragmatic soul, she accepted them with grace. Unlike her daughter Ava, who in her mid-forties was raging a vicious war with Mother Nature. Clara didn't agree with Botox and fillers, but she figured it was her daughter's face and therefore her choice.
The one thing Ava had inherited from her was her love of fabric. As a talented seamstress, Clara had sewn all the soft furnishings in the house herself. From cushion covers to intricate patchwork quilts, she'd carefully designed all her interiors.
Blue was her favourite colour at the moment. She particularly adored the cornflower shading against the crisp white background in the current curtain fabric. It brought back such vivid memories of her early childhood days in Austria.
As she tucked her arms behind her head and drank in the pretty floral pattern, she closed her eyes and inhaled deeply through her nose. She could almost smell the delicate scent of the purply-blue Jacob's ladder that dotted the Alpine landscape, interspersed with dainty snow-coloured edelweiss. At that time, with her innocence intact, she had lived a perfect life.
Clara was younger than most when she realised how some people's existence was just a brief passing blessing. The past was so heavily peppered with love and heartache in equal measure, and her story was one that needed to be shared before she closed her eyes in eternal sleep. She had always known that one day she would feel compelled to speak, and when that time came, she would choose the right person to tell.
The one person she longed to tell was currently unobtainable to her, so she'd set the wheels in motion last week.
She'd felt like a real-life version of Miss Marple as she'd sat in Kevin O'Toole's office.
"I need to find someone," she'd said.
"You've come to the right place," he said drily, pointing to the Private Investigator sign etched in the glass of his office door.
"It's my son."
"Oh, I see . . ." He coughed awkwardly. "I didn't mean to be trite, Mrs . . ."
"Clara will do nicely, dear." She smiled and blinked slowly, holding his gaze. She noticed him relaxing and continued. "He lives in Los Angeles. That's all I know."
"Was he adopted as a baby?" Kevin asked, clasping his hands together.
"Oh no . . ."
"Sorry, you have a strong foreign accent, and I just assumed . . ."
"Yes, I grew up in Austria but Max was born here in Ireland. I was married to an Irishman and we raised him here. He left twenty years ago. His anger towards me drove him away, you see. I always figured he would return if I didn't badger him."
"But obviously he still hasn't?"
"No."
Clara gave Kevin the details she had.
"Conway is a fairly common name, but we might be pleasantly surprised at how few forty-year-old Max Conways there are living in LA. If he is indeed a doctor as you suspect, that'll make it even simpler."
Clara had gone away and put the meeting to the back of her mind. She longed to confide in Ava and let her know that she could possibly be reunited with her long-lost brother. But any time she mentioned Max, which was often, Ava's brow furrowed. She had so much pent-up anger towards her younger brother, and Clara wasn't sure that would ever be resolved.
Last night, as she was in the sewing room planning a new patchwork quilt for the guest bedroom, Clara's landline had rung.
"I've found your son," said a joyous Kevin. "I thought it was the right man last week, but I needed to be certain."
Clara thought her heart had actually stopped beating as she grappled for a chair and sat down clumsily.
"Tell me about him, please."
"He is a doctor, as you suspected. He did indeed transfer his course from Ireland and completed his medical studies. He then went on to train as a surgeon. He works in LA General Hospital and is married to one Amber Conway. They have a seventeen year-old daughter called Nathalie."
"Oh my . . ." Clara was reeling. "I'm an Oma."
"I beg your pardon?"
"Oma," she repeated. "It's grandmother in German. I had no idea I had a grandchild."
Kevin promised to send all the details in a letter, but he read out Max's home address.
"Thank you. You have no idea how much I appreciate this."
"Would you like me to obtain some photographs of the family? For a small extra fee I can have them trailed for a day and send you pictures."
"Oh no, thank you," she said. It was one thing having Kevin find Max, but she wasn't going to intrude on his life in a sneaky way.
She'd hung up and sat staring into space until the evening light faded and a chill hung in the air. Not sure of what else to do, she'd climbed into bed and nuzzled down into the duvet. Her dreams had been filled with memories of Max from the moment he was born until the awful day he'd stormed out of her life.
For the first time, she had his address. There was no reason why she couldn't turn up on his doorstep. But Clara knew that would be too big a gamble. She needed to approach this gently in order to maximise her chances of a happy reunion. Finishing her coffee, she concentrated on the job in hand and continued writing.
. . . I am not sure how much you know about me, but I have literally just found out you exist. I cannot begin to describe the emotions that are racing through my heart. Suffice it to say that it brings me unspeakable joy to know that I have a granddaughter.Your father may or may not have told you the reason we became estranged. But I would like to take this opportunity to assure you that I have longed to see him since the day he left Ireland.Not a day has gone by when I haven't thought of him and wanted to see him again.I know it's a lot to ask, but I would love it if you would consider getting to know me.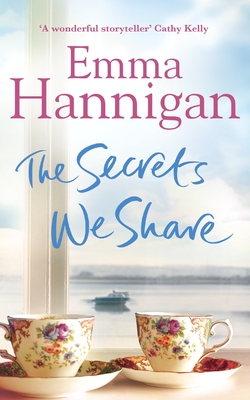 I don't have an email address, which annoys your aunt Ava terribly. So I would be truly honoured if you would consider writing back, or even phoning me.Of course you would be welcomed with open arms should you ever think of coming to Ireland.I won't bombard you with a long and tedious letter. Instead I will leave the ball in your court.A reply would be incredible but I will understand if you would rather not.Yours faithfully and with untold affection,Clara Conway (your Oma)
Her hands shook ever so slightly as she sealed the envelope and climbed out of bed. She felt a frisson of anticipation. Change was coming, she could sense it. With one last glance at the photograph next to her bed, she blew it a kiss and hurried downstairs to start her day.
Reprinted by permission of Headline Review © Emma Hannigan 2015
The Secrets We Share by Emma Hannigan is on sale now, priced £7.99, published by Headline Review.
Click to buy now!