It might be a soggy summer, but the TV's still sizzling as Myleene Klass, Adam Richman, and Mark Blatchford prepare to announce the BBQ Champ.
There are just four BBQers remaining in the competition, but only one of them can win the title – and the £25,000 cash prize.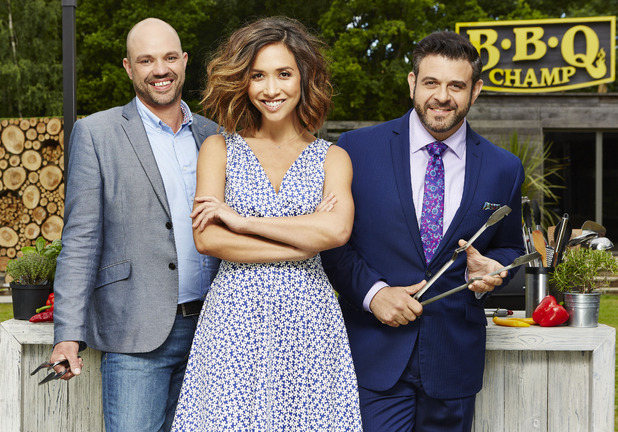 The first challenge is at BBQ HQ where they must stuff, roll and tie a cut of meat of their choice. There's a selection of beef stuffed with lobster, French-trimmed pork loin with herbs and bacon, and a saddleback of rabbit stuffed with liver, kidneys and herbs.
Then it's time for the location task, which sees fine dining done BBQ-style. The incredible dishes they create to be crowned winner are hot smoked salmon with quail's egg, scallops with a lemon and herb butter, and venison steaks and a balsamic reduction. Who will win?
BBQ Champ, ITV, 9pm