Katie Price
laid bare her soul in a gripping TV interview last week - and admitted she was worried about her continued desire to keep having babies.
With five kids and counting, it's fair to say the former glamour model has her hands full. And that's not including her menagerie of pets. Oh, and husband Kieran...let's not forget him :/
During
Katie Price: In Therapy,
Katie asked psychiatrist Dr Claudia Bernat: "Is this normal - I know I haven't had enough babies yet. So I'm going to keep going until the doctor says, 'no more'. And then I want a surrogate."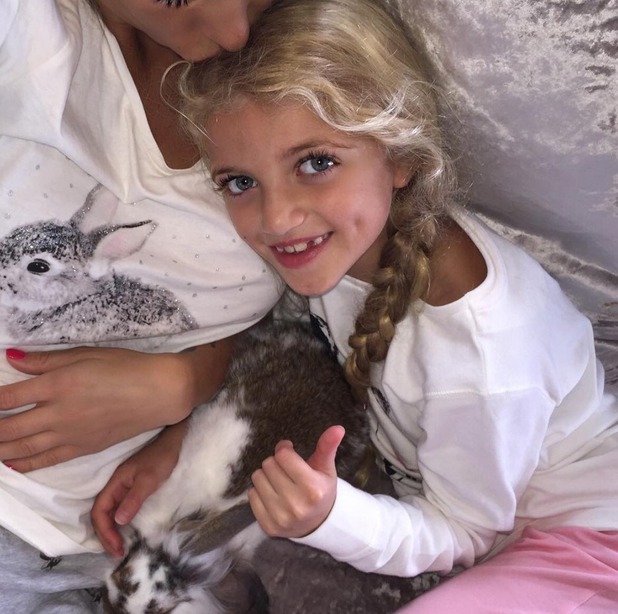 I've got to take my hat off to her. I've only got one baby and I'm EXHAUSTED. My working day used to start at 5.30am before a commute into London. I'd often get home at 7.30pm, eat dinner at 9pm (bad for the waistline, though not as bad as pregnancy then childbirth) and fall into bed. In theory, getting up with a baby at 7am for a day of rattles, nappy changes and coffee dates with fellow mums should mean I'm bounding around and ready for a night on the town by 10pm. But I'm in slippers not stilettos by then. And I have bags bigger than a pair if IKEA sacks under my eyes.
I can't even blame Molly for getting me up in the night. She's slept through since she was 10 weeks old. Not that I declare this information very often, as it is met with serious daggers. If looks could kill, I would've been a goner a long time ago. Basically, I'm a lame-o.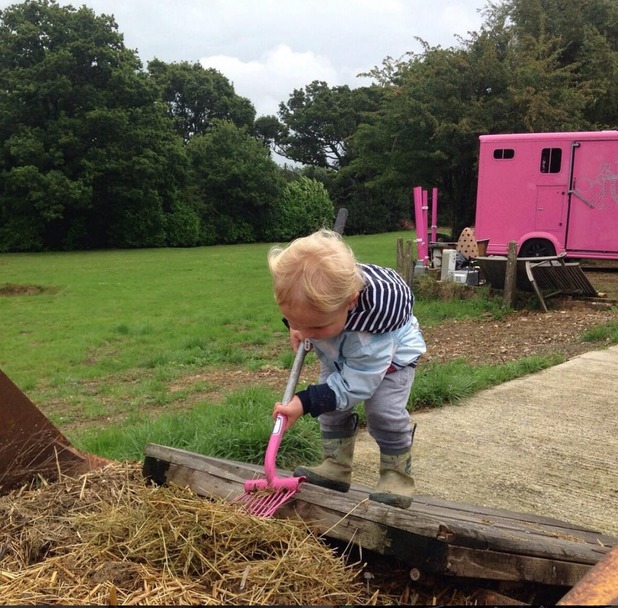 According to the NHS, as a new mum I should be taking five to 10 minutes out each day for 'deep relaxation' to help with stress and therefore counter tiredness. I can't see KP has time for that in her busy day and, besides, I'd probably just nod off...
Katie Price
is definitely a 'love her or hate her' celebrity, and I can't help but love her. She works her socks off (and previously her bra) to build a fortune and no one can argue that her kids aren't well cared for. I mean, did you SEE Harvey in her C5 documentary? What a dude.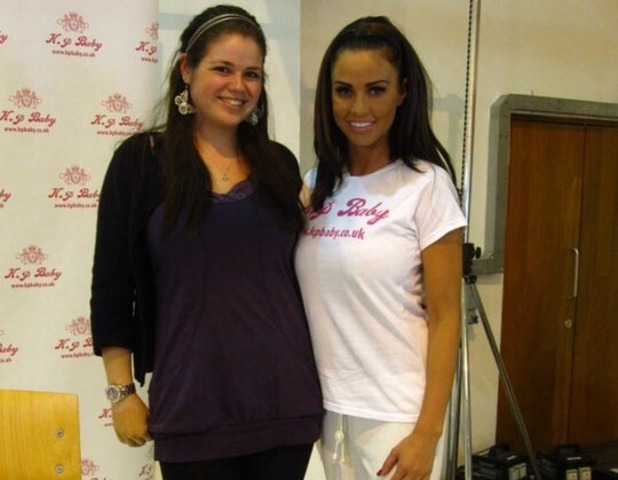 Earlier this week, along with some cute snaps of daughter Princess and son Jett caring for their pets,
Katie shared a new picture of herself cuddled up to husband Kieran
. Tiredness aside, the sheer fact her waistline looks the way it does after popping out five kids explains why she keeps on having more. I'd have 10 - and resign myself to a life of Red Bull - if I looked that great after childbirth.
What's your secret, KP?
Meanwhile, last week I asked
if you have ever tutted at a crying baby while in a restaurant
. An honest 57 per cent of you 'fessed up and admitted you have, while a patient 43 per cent said you haven't, as crying is what babies do.
This week, I want to know if - like me - you're a self-confessed Pricey fan. Go on, own up!
Are you a Katie Price fan? Answer in our poll!
Yes - can't get enough of the woman!
63.64%
Err no, she's not my cup of tea.......
16.67%