EastEnders, Emmerdale, Hollyoaks: we take a look at tonight's top soap stories…
EastEnders, BBC1, 7.30pm
Shabnam and Kush are horrified after catching Masood and Carmel in bed together. As Mas tries to explain his actions, Kush chases him round the Square after Masood accidentally makes things worse.
An upset Shabnam runs off to Stacey's and breaks down on her friend. Stace assures her it will all be okay and she should make up with her dad, but Shabnam isn't sure.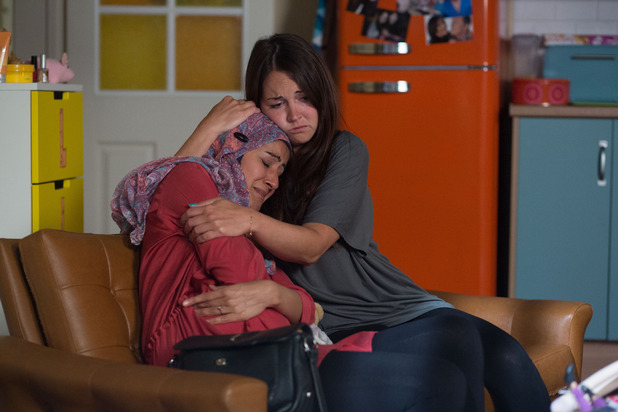 When Shabs finally returns home and talks to Masood, he can tell there's something else bothering his daughter and she finally confesses she can't remember the last time she felt her baby move. Is everything okay?
Coronation Street, ITV, 8pm
Carla's underwhelmed with her new company car when Aidan presents it to her. She swans off in it to the casino, leaving him to deal with a client.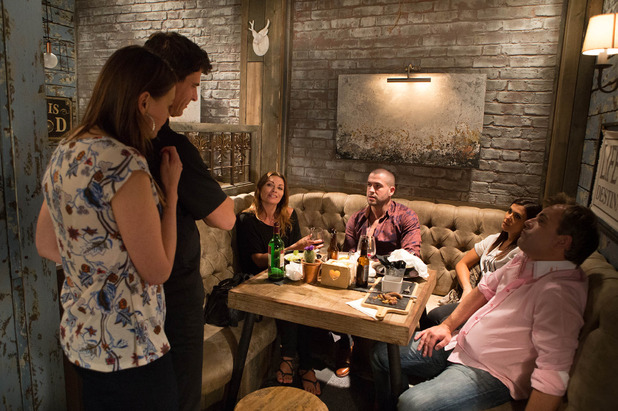 When Michelle returns from Ireland and notices the tension between Carla and Aidan, she suggests they all go for a family meal, along with Steve, at the Bistro. It's going well until it gets a bit fraught when Tracy arrives with Robert, and Aidan delights in complaining about the food, winding up Robert.
Emmerdale, ITV, 7pm
Pete goes to collect his things, but secretly hopes Debbie will forgive him. He's upset to realise she's afraid of him and agrees to get his stuff together.
Meanwhile, Ross is awake in hospital, but does he remember what happened? And will he go after his brother for what Pete did to him?
Hollyoaks, C4, 6.30pm
Dr S'Avage announces security are doing a locker search as drugs have been going missing from the hospital. Celine clears her locker just as a security guard arrives, but as she goes to walk away, she collapses.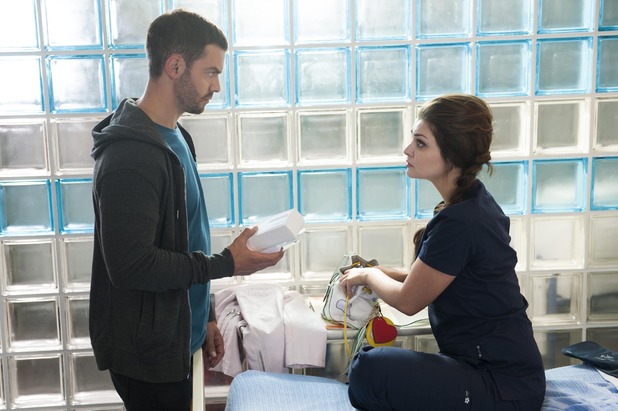 She wakes up in a hospital bed and is caught red-handed when Cameron presents her with the syringe and drugs he found in her bag. Is she the Gloved Hand Killer?