The National Television Awards will be back next year and this time round, it will be giving viewers the opportunity to shortlist their best TV moments from 2015 so far.
For the first time ever, viewers will get to pick and choose their own winner-worthy moments to crown one show with the 'Best TV Moment Of The Year' award. That's pretty exciting, no?!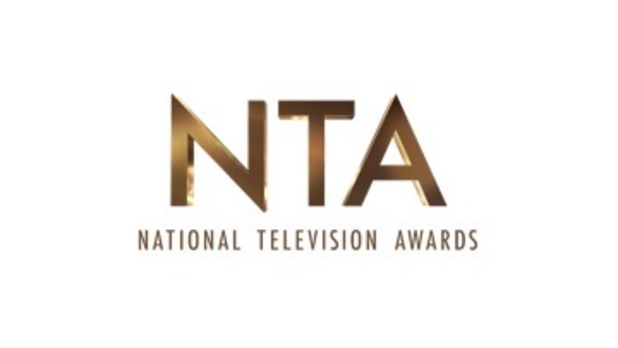 Instead of selecting their favourites from an already given shortlist, like the other awards on the night, those that usually watch at home are being given free reign.
The NTAs want to know what YOUR favourite TV moment of the year is so far, meaning those that make the cut are totally up to you. And the best bit, you can literally pick any memorable moment from any TV show. The options are limitless.
From
TOWIE
, to
EastEnders
, to
The Great British Bake Off
,
Game of Thrones
,
X Factor,
Strictly Come Dancing
,
Downtown Abbey,
Geordie Shore
,
This Morning
... you name it and it could become a NTA winner. The best moments will be revealed in the ceremony presented by Dermot O'Leary in January next year and you have until December to pick your favourite.
So just to get you started, here's a few of our stand-out gems from the team at
Reveal
...
1. Love Island: Jon Clark's declaration of love to Hannah Elizabeth.
Love Island
burst back onto our screens after a ten year hiatus last month and we loved every single minute. But our favourite, favourite moment from the series was definitely Jon telling Hannah she makes him feel like a rainbow and a unicorn. So cheesey, so cute and so heart warming. We still don't *really* understand what it means, but he honestly looked like he meant every single word.
"I've never felt like this in my life, ever. You make me feel like a rainbow, you are the perfect woman..."
And our top #LoveIsland moment of the week can only be one thing: pic.twitter.com/RYsUQHBqsX

— Love Island (@LoveIsland) June 27, 2015
2. Katie Price winning Celebrity Big Brother
When The Pricey finally entered the
CBB
house it was like our dream contestant just rocked up. We couldn't get enough of her and her nothing-is-off-limits stories, so in our eyes the best gal won. Oh and who could forget that just days before Kate revealed her botched boob job had left her ample assets leaking... TMI, maybe?
3. BBC Sport presenter Chris Mitchell pretending to use an iPAD.
What do you do when you've finished a broadcast and are waiting for the final credits to roll out... oh, you start scrolling through your pretend iPad of course *inserts hands over eyes monkey emoji*. This will never, ever, ever get old.
4. Tanya calling Ian Beale by his real name, Adam, on LIVE TV.
When
EastEnders
took on the task of broadcasting live episodes for its 30th anniversary celebrations, we bet every castmember was praying they wouldn't slip up. But unluckily for Jo Joyner she did just that and the entire nation noticed. Making her comeback to Albert Square, her character Tanya was seen asking Jane Beale how "Adam" was. Funny that, as her husband's name is Ian. Oops!
Hows Adam?.... #EELive #EastEnders pic.twitter.com/otuBQ6cDpM

— Christopher Dean (@chrisjamesdean) February 18, 2015
5. The Great British Bake Off's famous 'Bingate'
It was a total nightmare to watch, but hugely entertaining, right? Diana Beard was accused of sabotage after removing Ian Watter's homemade ice cream from the fridge and his Baked Alaska suffered a horrible fate. It melted, totally collapsed and he threw it in the bin. Oh that did not go down well with Paul and Mary...
6. The Game of Thrones SHOCK finale.
We're still not over this. And we're not even sure we can talk about it. Jon Snow is no more. We never saw it coming and boy, we wish it never did! Here's hoping in some miraculous way Jon Snow and his glorious head of hair comes back from the dead.
Pretty please.
Those damn crows! #GoT #GameofThronesFinale #meme #JonSnow #GameofThrones pic.twitter.com/449xW6VJ4m

— James Russell (@jameslrussell) June 16, 2015
7. Susanna Reid hiding her breakfast on Good Morning Britain.
In her defence she does begin work at ridiculous o'clock in the morning. Poor Susanna was left a little red-faced after she failed to hide her breakfast from full view on camera. Having her plate nearby her so she could no doubt tuck in during the break, Susanna had the Twitter'verse in huge debate when it came to deciding just what she was munching on.
8. Gemma Collins having her bikini line waxed on camera.
Of course we had to get our
TOWIE
favourites in there and who could forget that time when Gemma took her doting BFF Bobby Norris along for some ahem, grooming. We're not sure we'd like us tending to our downstairs region plastered all over TV, but Gemma didn't seem to mind... Ouch.
9. Dame Helen Mirren swearing on Good Morning Britain.
Yes, really! Not what you'd expect from the woman who once played the Queen, but Helen proved that even the best of us slip up at times. Recalling a camping trip she took with her ex-beau Liam Neeson, she made the blooper and left Ben Shepherd and Kate Garraway quaking in their boots...
For more information on the NTAs 2016 click here.For exclusive competitions and amazing prizes visit Reveal's Facebook page NOW!