EastEnders, Emmerdale, Hollyoaks: we take a look at tonight's top soap stories…
EastEnders, BBC1, 7.30pm
It's the day of Kush's stag do, and Shabnam invites the girls over to prepare her Mendhi dress. But Aunt Fatima isn't impressed when Denise and Carmel start boozing.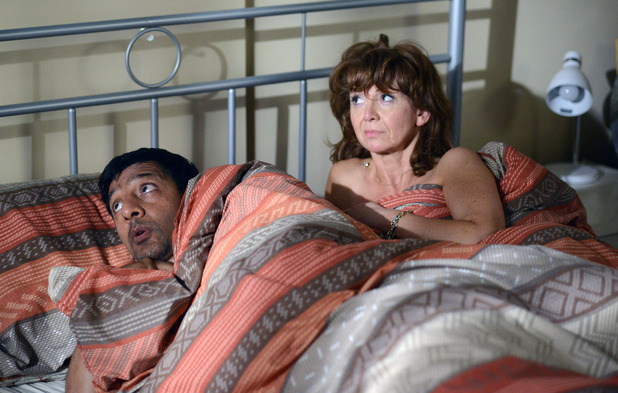 Later, Shabnam heads to Kush's flat to see her fiancé's mum, but is shocked to find Carmel and Masood in bed together! How will she react?
Emmerdale, ITV, 7pm
Debbie is stunned in the wake of Pete's confession and he's floored when he learns the body in the morgue is not Ross's. Trying to explain himself, Pete tells Debbie about the fight he had with his brother and the severe head injury he gave him.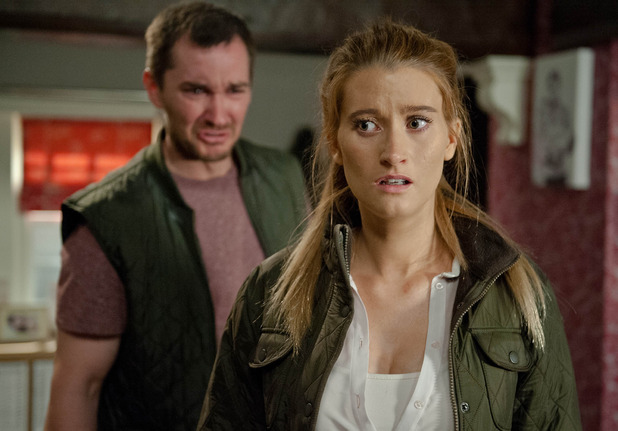 Pete is bitter over how Debbie reacts, but she's horrified thinking he's just like Cameron, and yells at him to stay away.
When James finds a panicked Debbie running down the street, he's in shock when he finds out what Pete did. He demands Pete take him to where he buried the body, but what will they find when they get there?
Hollyoaks, C4, 6.30pm
Dylan prepares for his day in court, but Trevor and Grace are too preoccupied with Esther and Curtis to answer his messages.
Esther tells the couple she'll let them have the baby as long as she can have one night with him first, they agree, but soon find out Esther has done a runner with Curtis and Kim. As they give chase, Grace clips them with her car and sends the other vehicle spinning off the road.
Trevor races over to the car and takes Curtis to safety, but just as Esther's about to give chase, a police van crashes into their car. Will Esther and Kim be okay?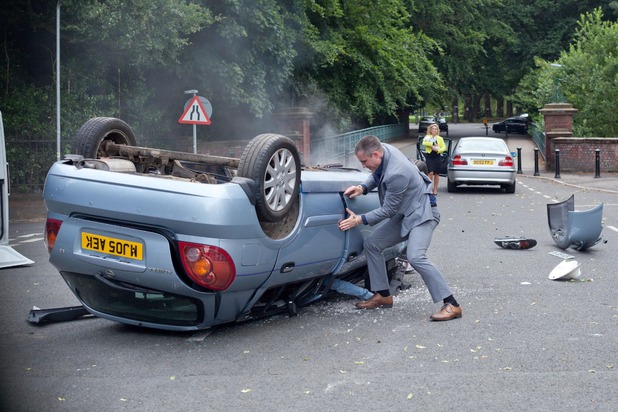 Try Reveal 's digital edition On iPhone & iPad. Subscribe now!