Based on National Lampoon's Vacation film series, Vacation follows the misadventures of the new generation of the Griswold family.
Following in his father Clark's (Chevy Chase) footsteps, Rusty Griswold is all grown up and in the driving seat as he takes his family on a vacation they will never, ever forget.
Hangover
star
Ed Helms
is superbly brilliant as Rusty, a regional pilot and married dad-of-two, who is earnest, enthusiastic and somewhat in denial. Rusty surprises his wife Debbie (Christina Applegate) and their sons James (Skyler Gisondo) and Kevin (Steele Stebbins) with a cross-country excursion to America's popular theme park, Walley World. Rusty thinks he has the perfect suburban life with his family and that his kids look up to him, but really, they don't.
Rusty inherits the family curse of disaster, but you needn't had watched
National Lampoon's Vacation
to understand this film, as it stands very well on its own.
Announcing their imminent trip to Walley World, Rusty and his family set off in a Tartan Prancer, dubbed 'the Honda of Albania', a high-tech blue minivan that is also symmetrical - it has two front ends. As soon as the Griswolds set off, they find themselves in one misadventure after another.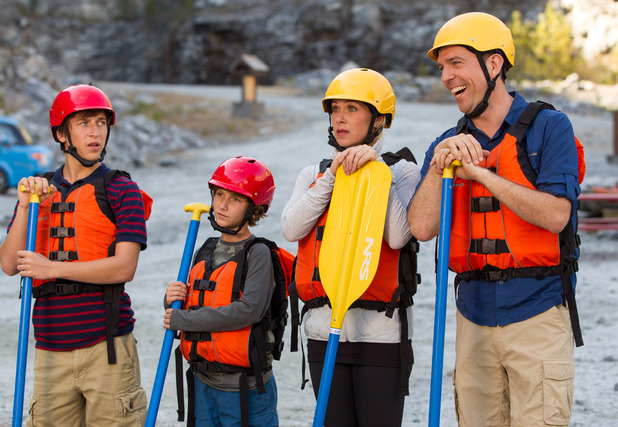 The family are chased on the freeway, end up in sewage and become embroiled in embarrassing sexual encounters, but throughout all of that, poor Rusty just wants to have a sing-along. Is that too much to ask? Well actually, yes, it is. (FYI: There are plenty of references to Seal and you'll probably end up humming 'Kiss From A Rose' hours after the film ends)!
Debbie relives her sorority days on the trip when the family stop off at her old campus ground and there are some very funny scenes as she attempts to revive her alter ego, 'Debbie Do Anything'.
Other comic moments come from siblings James and Kevin. Older brother James is sensitive and extremely awkward around girls, while younger brother Kevin plays the jerk, who constantly teases James with his potty mouth.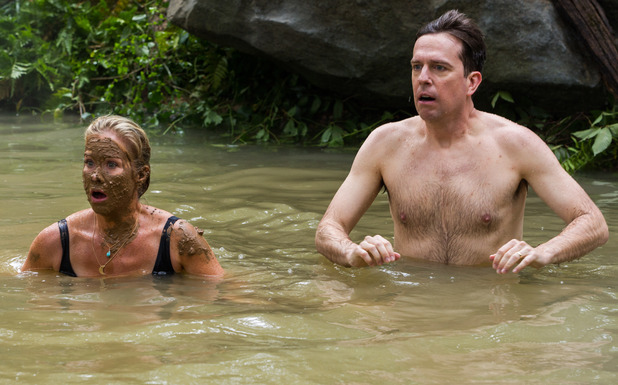 But, it's midway through the film that we're introduced to Rusty's hunky brother-in-law, Stone Crandall, a popular on-air forecaster who is
very
well-endowed. Stone is played by
Thor
actor Chris Hemsworth, and although the character is a bit cheesy, his charm wins you over. This is by far the funniest part of this film, and by this point, you would have already laughed, screeched and gasped at the Griswolds' mishaps.
It's not long before Stone shows off his physique as he prances around his ranch. We're sure the ladies will appreciate a shirtless Chris, after all, this is the man who was once named the Sexiest Man Alive.
From his awkward hands on hip pose, to his southern accent and highly sexual relationship with Rusty's sister Audrey, Chris' appearance as Stone is certainly swoon-worthy. It's just s a shame he wasn't in it for longer.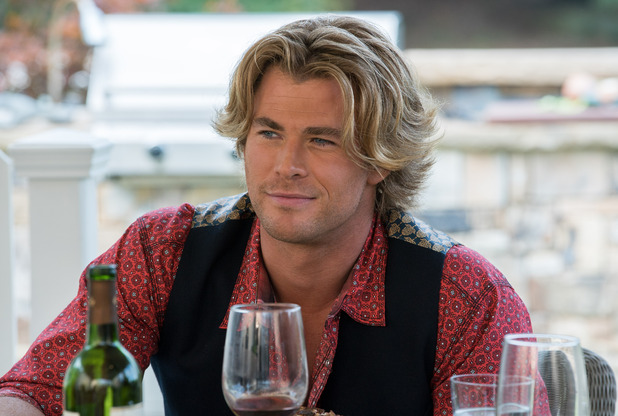 There are some underlying themes at the heart of
Vacation
. We see Rusty and Debbie attempt to spice up their sex life and Rusty wanting to bond with his sons. This emotional thread is woven into all of the crazy comedy, and you'll find yourself sympathising with Rusty and James especially.
Full of insults, innuendos and awkward moments,
Vacation
is hilarious from start to finish. It's predictable and plagued with disasters and embarrassing predicaments, so if you're looking for an enjoyable 'laugh out loud' film, then you won't be disappointed.

Vacation is out in cinemas nowTry Reveal's digital edition on iPhone & iPad. Subscribe now & never miss an issue!