EastEnders, Corrie, Emmerdale, Hollyoaks: we take a look at tonight's top soap stories…
EastEnders, BBC1, 8pm
Stacey is having her baby scan, but an excited Martin has no idea she's still in a dilemma about taking her medication. When he bumps into his ex-wife Sonia who asks how Stacey's pills are affecting her, Martin starts to worry.
The scan gets off to a good start, but then Martin brings up Stacey's bi-polar and things take a sour turn. Martin's desperate for Stace to include him in big decisions, so she tries to open up to him, but he ends up storming off.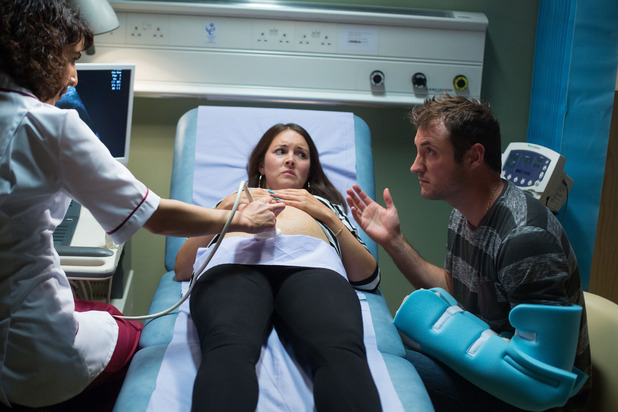 He later returns and promises Stacey he'll be there for her, but when he sees Sonia again she tells him if he has any doubts about Stacey he needs to leave her now. Will Martin stick around?
Coronation Street, ITV, 7.30pm & 8.30pm
With Gail and David adamant Max must make a statement to the police after what he saw Callum do, Kylie worries it'll be too upsetting for the youngster. Sarah and Bethany are shocked to hear what's happened, and eventually Kylie agrees to take Max to the station.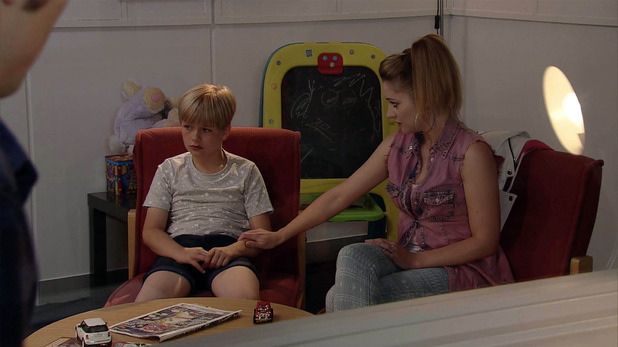 As Max tells the police what he saw, Callum demands Bethany give him an alibi. When she refuses, Cal heads round to see Sarah…
Later, Gemma shows Bethany photos of Sarah drugged and passed out on the sofa and tells Beth she must give Callum an alibi or her mum gets it. What will Bethany do?
Emmerdale, ITV, 7pm
James and Emma are sombre as they set off to identify the body the police believe could be Ross's. But Pete is on edge knowing his murderous secret could soon be out.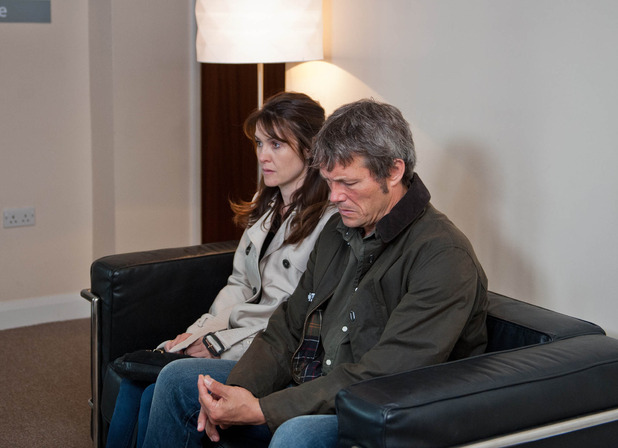 As the nervous parents wait at the mortuary, Pete tells Finn they should prepare for the worst. As they await news, it all gets too much for Pete and he confesses to Debbie he killed Ross.
Hollyoaks, C4, 6.30pm
After walking out on his dad, Dylan wakes up in the Dog car park, and he's shocked when GothBoy98 sends him a video of his dad that's been edited to look like Trevor doesn't want Dylan.
Dylan decides to get revenge by planting drugs at the Loft and then calling the police. But he's left feeling guilty when Trevor tracks him down and presents him with official papers to change his name to Dylan Royle. The moment is interrupted by the police – will Trev get arrested?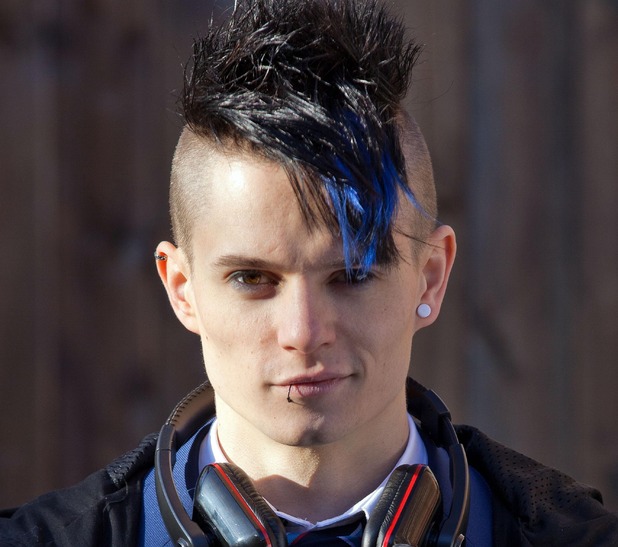 Try Reveal 's digital edition On iPhone & iPad. Subscribe now!