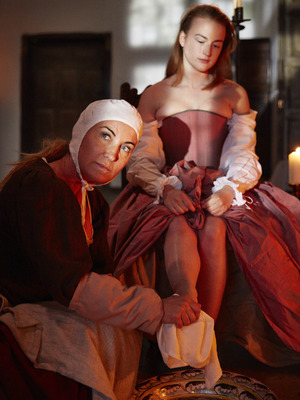 Ten famous faces are getting a taste of history in Time Crashers as they go back to the past and live the way they did then.
Kirstie Alley
, Fern Britton, Louise Minchin, Zoe Smith, Meg Mathews, Keith Allen, Greg Rutherford, Charlie Condou, Jermaine Jenas, and Chris Ramsey are heading to 1588 this week to become servants in a great manor house.
After a crash-course in Elizabethan etiquette, deference and servitude, they must cook and serve an elaborate feast of over 100 dishes.
Tony Robinson is our host, while Dr Cassie Newland is on hand to shed light on the historical worlds. Will the servants be authentically rewarded for their hard work – or punished for disaster?
Time Crashers, C4, 8pm
Try Reveal 's digital edition On iPhone & iPad. Subscribe now!