Corrie, Emmerdale, Hollyoaks: we take a look at tonight's top soap stories…
Coronation Street, ITV, 7.30pm
David refuses to let Callum see Max and they have an altercation which is witnessed by Jason. The burly builder runs over and sends Cal packing.
But Callum doesn't like to be messed with and quickly enlists two of his mates to jump Jason and drag him into the ginnel. As they lay into him, Callum follows and shows Jason who's boss.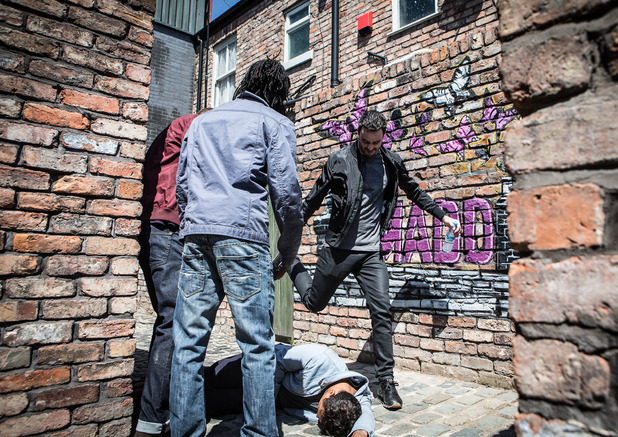 But Callum has no idea Max has seen him out of the window and is on his way out to speak to him. How much of his dad's behaviour will Max see?
Emmerdale, ITV, 7pm
Leyla is on the ropes following the fallout of her affair with Jai, and she worries to Leyla how she'll keep the wedding business afloat without Megan's cash.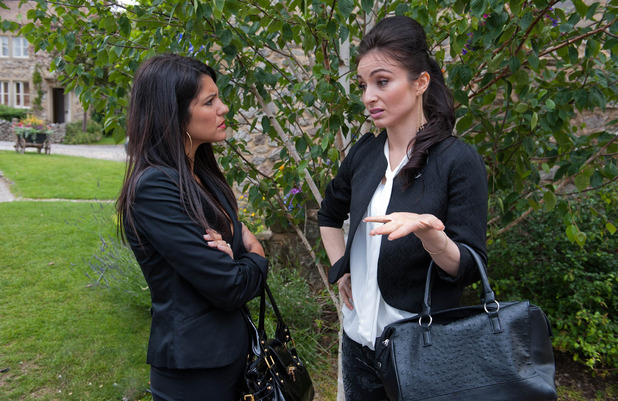 Megan herself is pleased when Rishi turns his back on Jai for planning to leave Megan with nothing. Rishi offers to pay for her solicitor and she's even more grateful. Are both Leyla and Jai going to pay for crossing her?
Hollyoaks, C4, 6.30pm
Maxine is concerned when she sees Nico and Sienna acting strangely in Esther's Magic Bean and decides to do some digging. Nico runs out of the coffee shop, sparking Maxine's suspicions even more.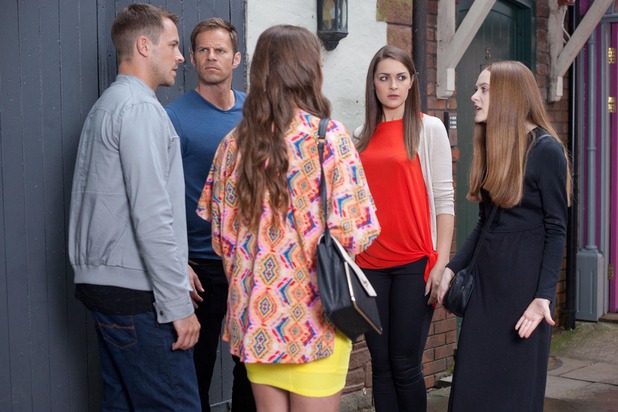 Sure Nico's reaction means Sienna must be guilty of killing Carly, Maxine corners Nico again in the village and continues to interrogate her. Sienna jumps to her daughter's defence, but when Maxine and Darren fight back, it looks like Nico might be about to confess…