Is Tarzan the little brother of Frozen's Princess Elsa and Princess Anna?
According to the latest rumours flying about in the Disney'verse. Yes, yes and yes.
Disney fans will be well aware that the creators at Disney often like to keep things in the family, meaning all of our fave childhood flicks are interconnected in some way, whether that be the reappearance of a certain character or intertwining storylines. Because of that, hundreds of theories have cropped up online and it seems the director of
Frozen
has just confirmed one in particular.
Elsa and Anna are in fact RELATED to Tarzan. Mind blown.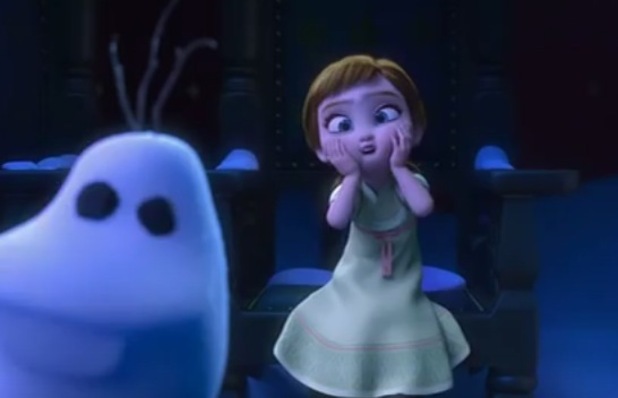 Fans of
Frozen
will know Elsa and Anna's parents were shipwrecked and tragically died at sea. However, director Chris Buck has thrown a spanner in the works, revealing the girls parents didn't die at sea, they actually had a baby (aka Tarzan), washed up on the shore of a jungle, built a tree house and were tragically killed by a leopard instead.
That's pretty much the plot of
Tarzan
, but it does sound possible, right?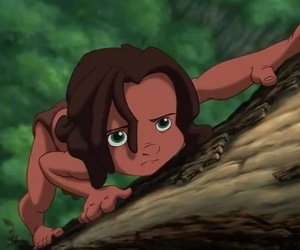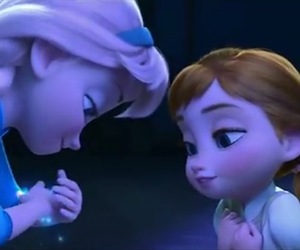 Chris seems to think so.
In an interview with MTV, he said: "Of course Anna and Elsa's parents didn't die. Yes, there was a shipwreck, but they were at sea a little bit longer than we think they were because the mother was pregnant, and she gave birth on the boat, to a little boy. They get shipwrecked, and somehow they really washed way far away from the Scandinavian waters, and they end up in the jungle. They end up building a tree house and a leopard kills them, so their baby boy is raised by gorillas."
A baby boy raised by gorillas? That just screams
Tarzan
.
"In my little head," he continued. "Anna and Elsa's brother is Tarzan... That's my fun little world."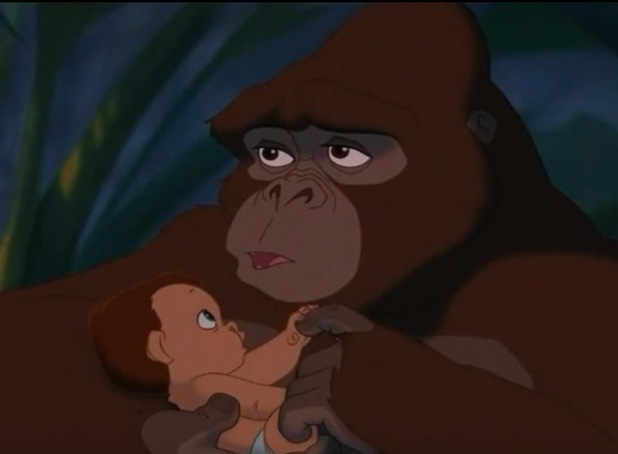 While some (aka most of us Disney lovers) will take that as total confirmation that Tarzan, Anna and Elsa are actually brother and sister, and maybe, just maybe one day they will meet again and live happily ever after, Chris was quick to point out it was just his thoughts and they weren't officially true.
He added: "Whatever people want to believe, go for it. That's the spirit of Disney."
Now we're officially a blubbering wreck...
Frozen
and
Tarzan
aren't the first movies to be thrown together, as it's been said for some time now that
Frozen
and
Tangled
are totally interlinked too.
Get this, not only is Tarzan Anna and Elsa's brother, Rapunzel is their cousin.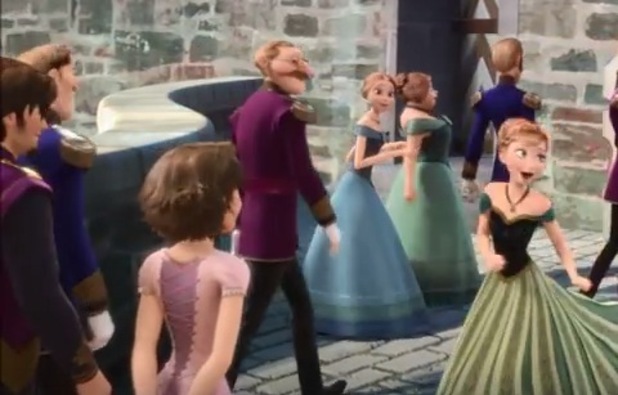 Eagle-eyed fans noticed Rapunzel and Flynn Rider making a cameo as they arrived at Arendelle's opening of the gates ceremony. Not only that, but
Frozen
was released three years after
Tangled
was, and in the story, Anna and Elsa's parents set off on their ship three years before the main plot of the story.
Coincidence? Apparently not.
Rumour has it, the girls' parents died on the way to Rapunzel and Flynn's wedding. Hence why Rapunzel appears post-wedding in the movie (y'know with short brown hair after she cut off all of her magical blonde locks).
Why were the King and Queen of Arendelle invited to the wedding? Because they are family, of course. To be more precise the Queen in
Tangled
is said to be the sister of the King in
Frozen
.
While it took us awhile to get our heads around this, if you think about it, it does all make sense.
Want to know more? Every theory you could possibly think of is covered
here
. But beware, you will lose days and days dedicated to understand the dream that is Walt Disney and his world.
Enjoy!
For exclusive competitions and amazing prizes visit Reveal's Facebook page NOW!