Pregnant Coleen Rooney is hoping for a girl this time around, but she won't be finding out the sex of her unborn child.
In
an interview this week, Coleen
revealed that she and footballer hubby Wayne have opted for a surprise.
She told
The Mirror
: "With Klay I found out I was having a boy, and obviously I was still excited. But when you're actually going to have the baby it takes that little 'not knowing' thing away."
It does seem more and more people are choosing to find out whether they're having a blue or pink baby but, like Coleen, I too decided to wait and see.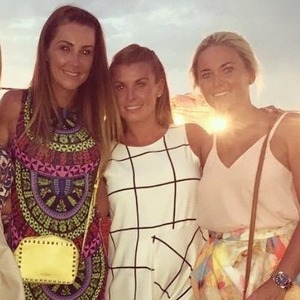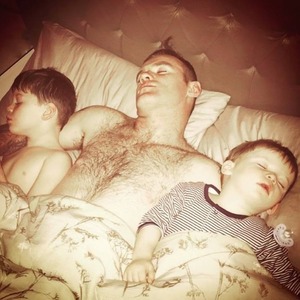 It does make buying clothes difficult and you end up with a wardrobe bursting with cream and yellow outfits (none if which you actually want to dress your baby in once they arrive. #truestory), but I liked the anticipation of not knowing. In fact, by the time Molly made her appearance into the world and the midwife declared, 'Is daddy going to tell you what baby is?!" I found myself instantly perk up and just about managed to lift my sweaty head off the pillow to hear the words, "It's a girl!". Aww. Good times. You need some kind of pick-me-up after labour, right? And this was better than the obligatory post-birth grey cup of tea.
But whether you find out or not, one simple fact remains. EVERYONE you come into contact with when you're pregnant will ask, "Do you know what you're having?". And the question will surface approximately seven seconds into your conversation. I know people are just being polite, but it used to drive me nuts! They should so make T-shirts with the words 'No! I don't know the bloody sex!' emblazoned across the front. Is that mean? Perhaps it is.
That being said, it seems I have a very short memory. Within six weeks of having Molly I found myself excitedly asking my sister-in-law's pregnant friend, "So, do you know what you're having?". Oopsie.
Meanwhile, last week I asked
which celebrity couple you most liked watching on ITVBe's Seven Days
and I'm pleased to say new parents Rebecca Adlington and Harry Needs were your faves, gaining a staggering 65 per cent of the votes. High five to them! This week, I want to know if you would find out the sex of your unborn child.
Would you find out the sex of your unborn child?
Yes! I'm too impatient!
49.44%
No! I'd prefer a surprise!
50.56%