Reese Witherspoon and Sofia Vergara are a force to be reckoned with in this action-packed comedy.
Hot Pursuit
follows uptight cop Rose Cooper (Witherspoon), who is given the task of accompanying Columbian diva Daniella Riva (Vergara), the reluctant witness in a high-profile drug cartel case, to court. Sounds simple enough, right? Oh, but you couldn't be more wrong!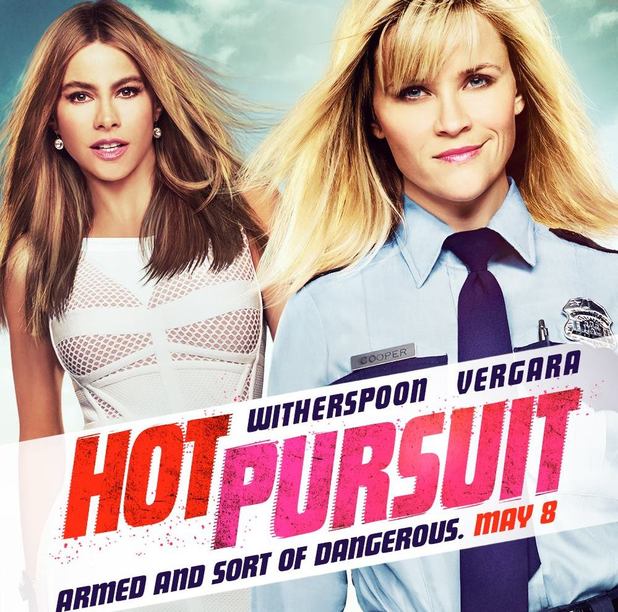 Their journey is doomed from the start and minutes into the film, the polar opposites are forced to run for their lives (quite literally) as they are chased by no less than four gun men, who all appear to want them dead.
Cue hilarious cat fights as the two women, who discover very early on that they cannot stand one another, find themselves on an unplanned road trip across America.
And it's not just the leading ladies who go on the ride of a lifetime! There are so many twists and turns in this kick-ass film, your head will also be spinning, as you, along with Cooper and Riva, try and sort out the allies from the enemies.
Here's a small clue – the lines between good and bad aren't just blurred in
Hot Pursuit,
they're non-existent!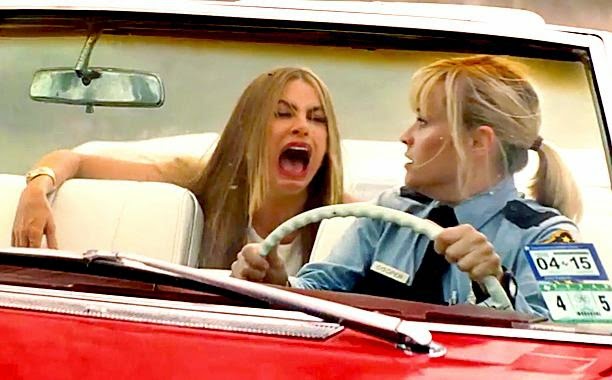 Yes, there are some scenes that are just downright ridiculous - most notably when Rose attempts to disguise herself as a 'Justin Bieber-type' boy in an effort to evade the criminals. But with laugh-out-loud moments and epic showdowns between the feisty main characters, we were pleasantly surprised by this girl-power film.
Oh, and did we forget to mention the eye candy? How silly of us! Be sure to pay special attention to Officer Cooper's bad boy love interest, Randy. Played by Brit actor Robert Kazinsky, best known for his role as Sean Slater in
EastEnders
, the handsome ex-con helps the leading ladies out when they need it most.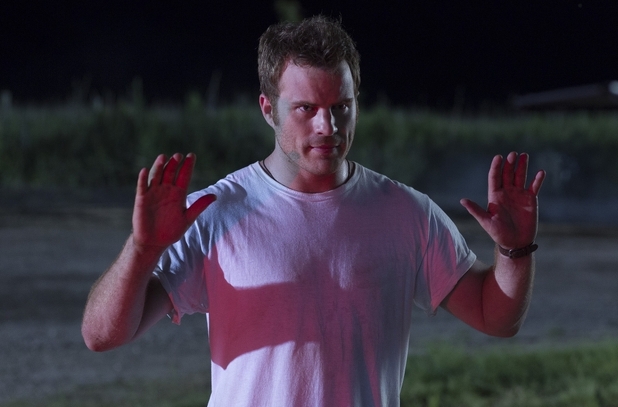 Although by no means a highbrow piece of cinema,
Hot Pursuit
is exactly what the
trailer
promises – hilarious, entertaining and brilliantly far-fetched.

Hot Pursuit is in cinemas now.
Try Reveal's digital edition on iPhone & iPad. Subscribe now & never miss an issue!