EastEnders, Corrie, Emmerdale, Hollyoaks: we take a look at tonight's top soap stories…
EastEnders, BBC1, 8pm
Cindy is left looking after Bobby as Ian and Jane try to find out what Carol knows, but Cindy's not coping and heads out for some fresh air leaving Bobby alone.
She opens up to Liam about her fears, but when she returns to the house she's horrified to see an upset Bobby about to put a brick through Max's car window.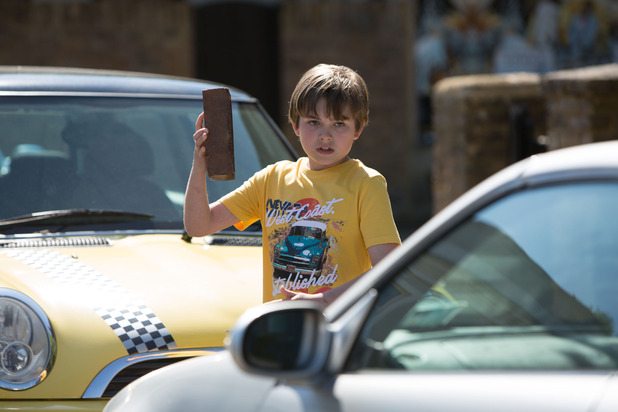 An angry Cindy grabs Bobby and drags him home where they have a huge argument and Bobby pushes Cindy over. Jane and Ian return to find Cindy on the floor and she finally cracks and shares some home truths about Bobby. Ian defends his son, but Jane's had enough and says she's going to tell the truth. Can Ian stop her?
Coronation Street, ITV, 7.30pm & 8.30pm
Simon's grumpy again and rows with Leanne. Desperate to assert her authority, Leanne bans him from football practise and in a rage, Simon kicks her hard before locking himself in his room.
Leanne is at a loss when she later finds out Simon defied her and went to football anyway. Her fury soon turns to worry when Zeedan notices the bruise on Leanne's leg and wants to know how she got it.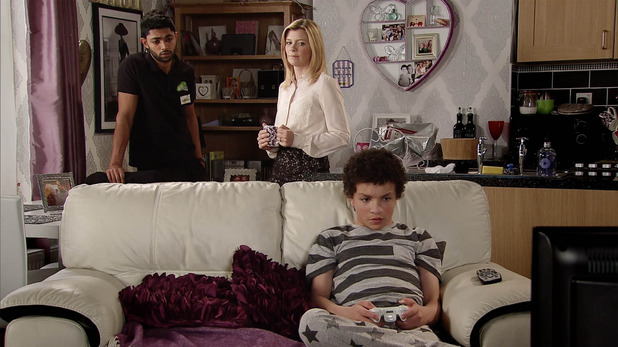 Quickly coming up with the lie she walked into the dishwasher door, Zeedan seems to believe her. When Si returns home he's full of apologies and tells her he just can't control his anger. A worried Leanne gives him a hug, but how can she help him?
Emmerdale, ITV, 7pm
Everyone is devastated following Val and Ruby's deaths and the community come together to clean up after the wreckage and remember the dead.
Chrissie is in a state, knowing she caused it all and fighting her urge to confess as Robert and Lawrence try to keep her quiet. But can she really keep what she did to herself?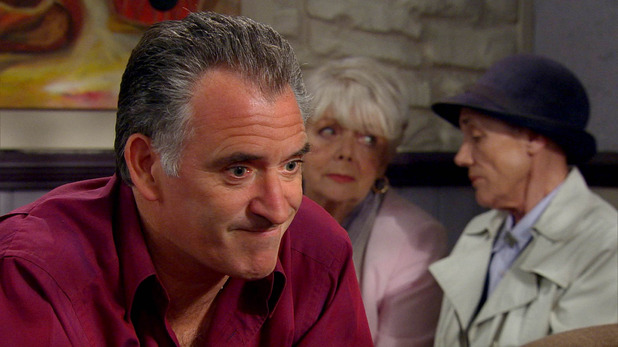 Elsewhere, Bob talks to a journalist about how wonderful Ruby was, but will she report the story accurately? And Pollard is heartbroken after identifying Val's body. How will everyone get through this?
Hollyoaks, C4, 6.30pm
Robbie pleads with Trevor not to kill Kim and Trev agrees, giving him 12 hours to get Kim out of the country or else she's a dead woman.
Packing Kim's bag and driving her off to the airport, Robbie thinks it's sorted, until Kim grabs the wheel of the car and they swerve. Jason's on traffic duty and spots them, so gives chase.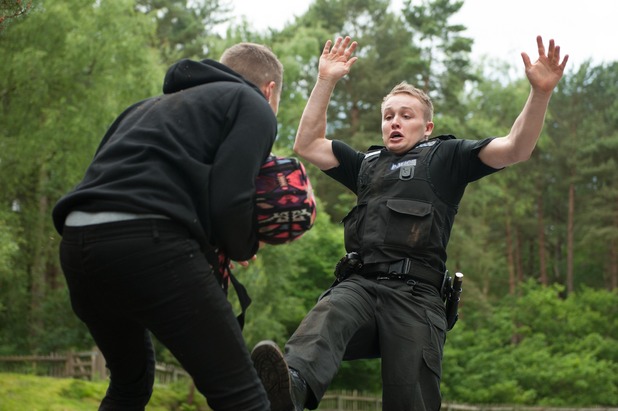 Kim runs off, but Jason tracks Robbie to a ravine and the twins argue. Their violent tussle results in Jason flying over the edge and hitting the rocks below. Will he be okay? Will Robbie stay and help his brother – or flee to save his own skin?
Try Reveal's digital edition on iPhone & iPad. Subscribe now & never miss an issue!