Lily Allen
has signed up to Tinder in an attempt to make new friends and, although I wouldn't use this
specific
website, I get where she's coming from.
You might have been as popular as Paris Hilton was when she was searching for a new BFF before you had a baby, but things can change once your bundle enters the world.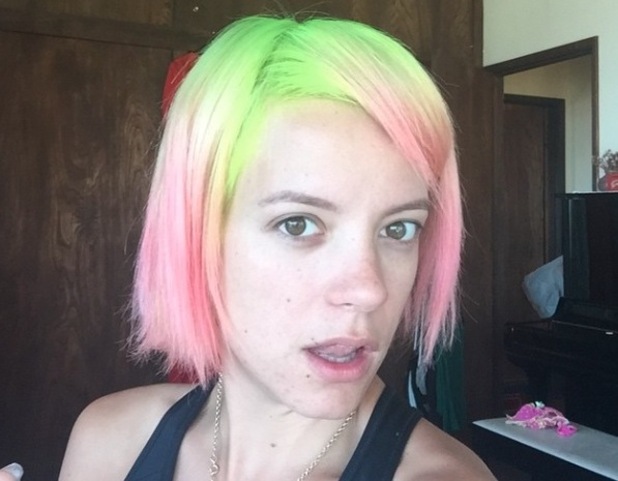 Sure, your baby-less mates still love you, but they may not be so keen to hear about your endless tales of poop and dribble when you meet up.
New mums can often find themselves isolated and will go to all extremes to meet other lonely ladies. I mean, everyone knows you only sign up to NCT (National Childbirth Trust) classes to buy friends, right? And at more than £200, these mummy mates don't come cheap!
Last week, while Googling 'Should I worry that my baby has five boogers a day?', I stumbled across the website
Mummy Social
. It's basically a dating site for mums - albeit one to put you in touch with likeminded mums in your area, rather than one that could see your marriage end in divorce.
You can go to as many baby groups as you like, but it's rare not to feel like a total stalker by asking other mums for their phone numbers. Instead, you make polite conversation about leaking nappies while your little one shakes a rattle, before scooping them up and scurrying off home to catch the latest episode of
Loose Women
...alone.
Like a dating site, Mummy Social breaks the ice for you. Rather than a Facebook-style 'poke' (when was the last time
you
'poked'?!), you can send a request for a coffee. And it's not quite as, erm, sleazy as Tinder.
Earlier this week, Molly and I manned up and went on a blind coffee date with another mum and baby - and it was great! We've already arranged to meet up again and have swapped numbers without feeling like weirdos. And she likes
Made In Chelsea
and
Love Island
. We certainly didn't declare "TTYN!" in the style of Paris at the end of our meet up. I raise my coffee cup to Josie, the mum-of-two who dreamed up the site!
Meanwhile, last week I asked for your thoughts on
THAT picture of Sam Faiers and niece Nelly
. Well, the results are in... 38 per cent of you thought it was sweet, while 43 per cent felt it was just a little odd. 19 per cent couldn't decide either way. Each to their own!
Would you use Tinder to make new friends? Answer in our poll!
Yes! Tinder is great for romance dates and just mates!
10.00%
No...I prefer the sound of Mummy Social
90.00%