Remember the days when you weren't endlessly deciding which salad to pick up in Pret or talking yourself out of buying that dairy milk bar for lunch, because carrot sticks are so much better and less calorific? Yup, we're talking about the great old days of packed lunches. Weren't they just a treat?
Opening your lunchbox every day was always a dreamy affair. Yes, you always had your standard fillers, sandwiches, a drink, maybe a piece of fruit just to make the chocolate and crisps look good, but sometimes, just sometimes, your mum would throw caution to the wind and surprise you with a Dairylea Lunchable. And that, was just the best god damn day ever.
It was all Cheese Strings and Capri Suns, Jaffa Cakes and Club Bars, since when did eating lunch become so boring, huh?
If only we could still get away with treating ourselves to these 22 delights...
1. Babybels
Those little balls of cheese not only tasted glorious but the red casing was just oh-so-satisfying to peel off.
2. Lunchables
The greatest of all lunchtime treats. It was a great day if you opened your lunchbox and instead of your usual ham sandwich, Dairylea's Lunchables were sitting pretty. Cracker, ham slice, cheese, cracker, ham slice, cheese, another cracker... we piled that bad boy up as high as we could. And then struggled to fit it all in our mouths at once. Please don't judge.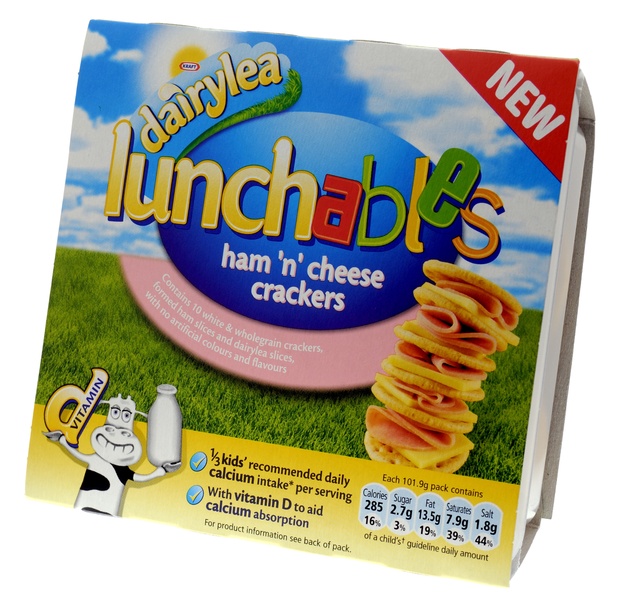 3. Dairylea Dunkers
If Lunchables weren't on the menu, then Dairylea Dunkers were the next big thing. And if your mum made it Dairylea Jumbo Tubes, she earned herself some serious brownie points. Who doesn't love reliving their youth and dipping their breadsticks in cream cheese, even now? We still can't get enough.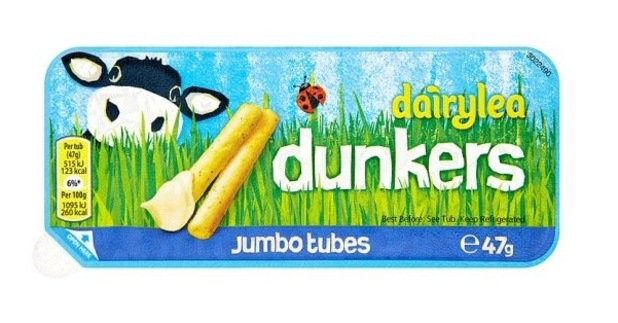 4. Jaffa Cakes
The orange pot that was guaranteed to put a smile on your face. Not only did we love the mini jaffa cakes because mini versions always mean more, but they provided SO much entertainment for re-enacting that "full moon, half moon, total eclipse" advert. Oh, and sometimes, if you were lucky, your pot of six had a sly extra jaffa cake in it. BEST. DAY. EVER.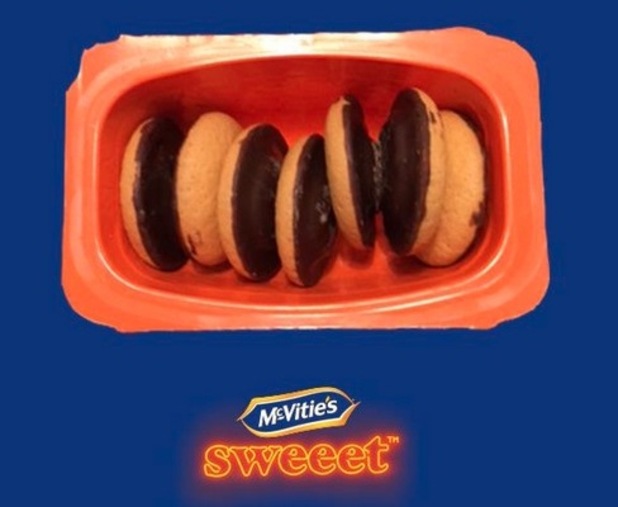 5. Frubes
Who knew yogurts could be so fun? Forget your Petit Filous yogurt pots, Frubes were on point. Freeze them in the summer and they doubled up as ice lollies.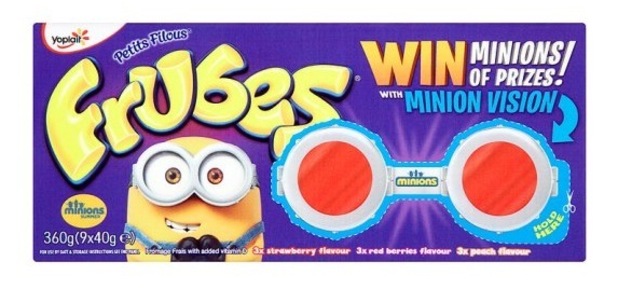 6. Capri Suns
Your standard lunchtime beverage. Capri Suns were always a usual in the 90s and 00s lunchbox. Orange was your go-to flavour, but sometimes when your mum was feeling really fruity, she'd chuck you in a tropical. Mmm mmm!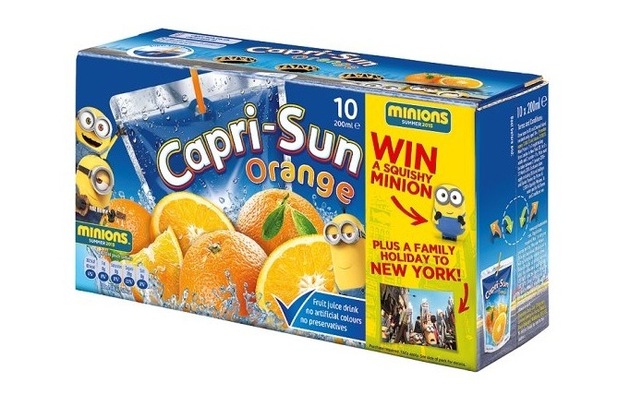 7. Club Bars
The ultimate lunchtime chocolate. Every kid at school without fail would have one of these at lunchtime and if you saw someone with either a mint or orange one in their box, you knew their mum was a top lunchbox packer.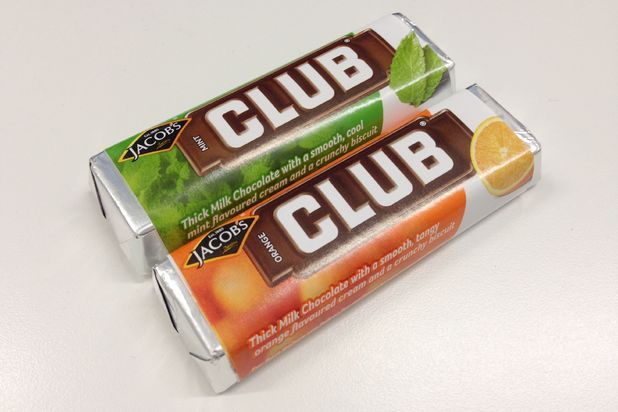 8. Gold Bars
Not a fan of club bars (although we struggle to believe that!), then gold bars would have been the afternoon snack for you. Thanks to its odd caramel flavour we never could decided if we were a lover of them or not, it always took us to the end of the bar and another to find out. One has to be sure about these things, no?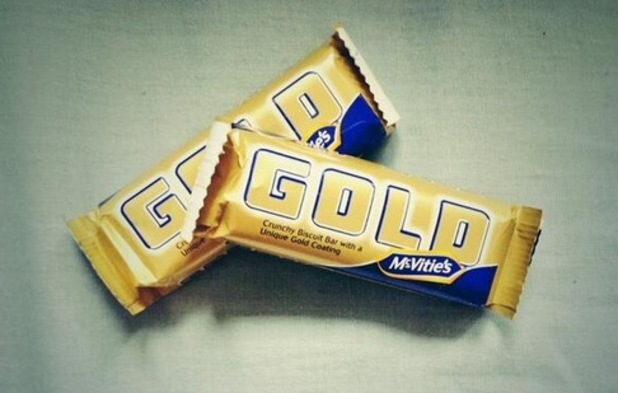 9. Um Bongos
Um Bongo... They don't drink it in the Congo. Forget your Capri Suns and Fruit Shoots, Um Bongo was the daddy of all lunchbox drinks. And not just because of its seriously cool (and catchy) advert...
10. Penguin Bars
A guaranteed way to get all the laughs around the lunch table. Who needs a book of jokes, when you've got the back of a penguin bar, eh?! Our personal fave... "Who's the leader of the hankies?" "The Handkerchief." We're still lol'ing now.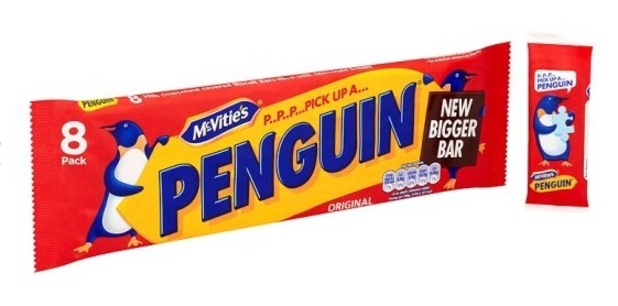 11. Wagon Wheels
Especially the ones with the jam in the middle. The plain ones just didn't quite cut it.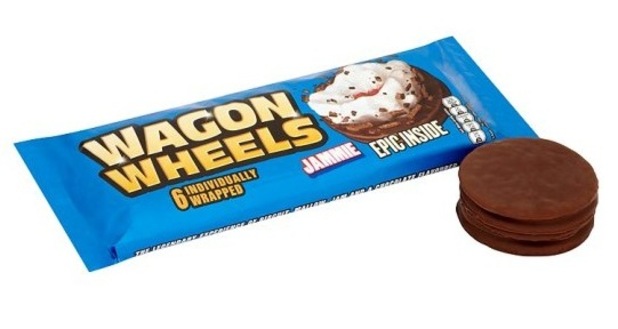 12. BN Biscuits
"BN, BN, du du do du do"... Forget Christina Aguilera's 'Genie In A Bottle' or Spice Girls' 'Say You'll Be There', the BN biscuit song was the only tune that would ring through the dining hall. After all, it was only fair to give your best rendition before tucking into your treat. Chocolate BNs were everything.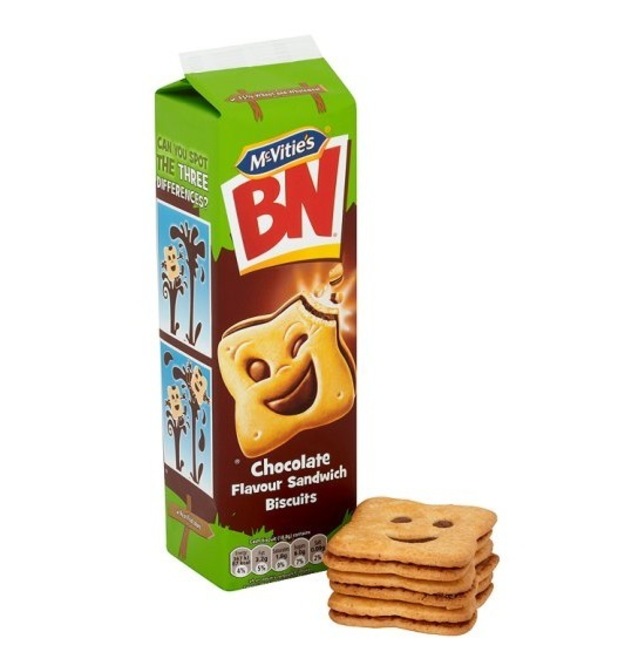 13. Jammie Dodgers
Another biscuit that came in pods of mini versions and we couldn't get enough. Even if we were always slightly disappointed if we didn't bag an extra one, the loss was slightly more bareable with jammie dodgers as they always reminded us of being at a Helter Skelter party (y'know the big indoor play areas with slides, ball ponds, ropes) and the jam heart centres just looked oh-so-pretty on our plates.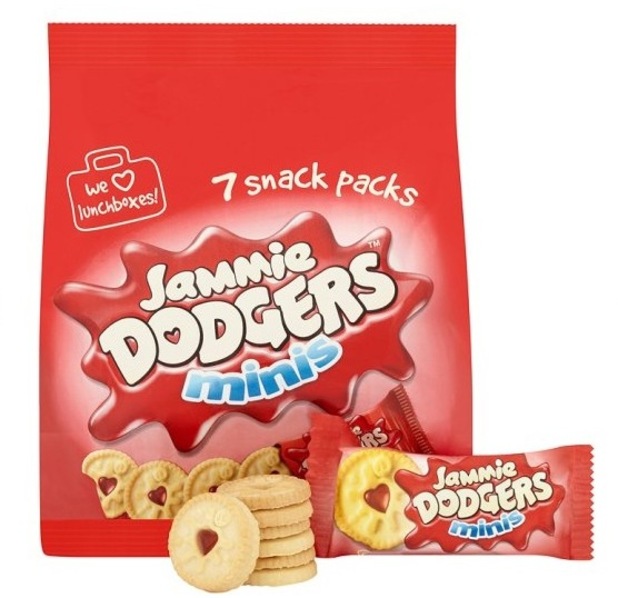 14. Skips
Who else used to put these in your mouth and let them dissolve on your tongue? Just us? Didn't think so!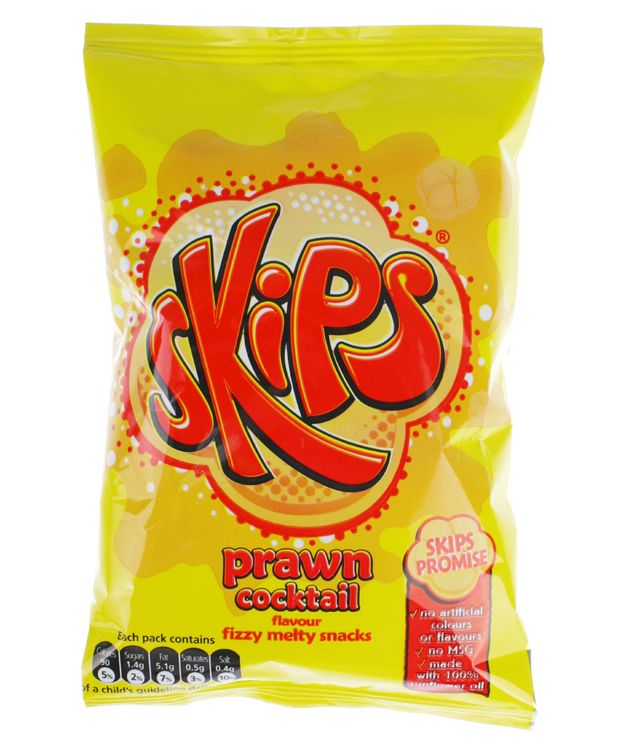 15. Pom-Bears
The only other crisps you were dying to get your hands on. Walkers were just too boring and Doritos and dip were only for special occasions. Plus we loved the fact our crisps were cute little teddy bears, although we did always feel a little guilty chomping off their heads. #soz #notsoz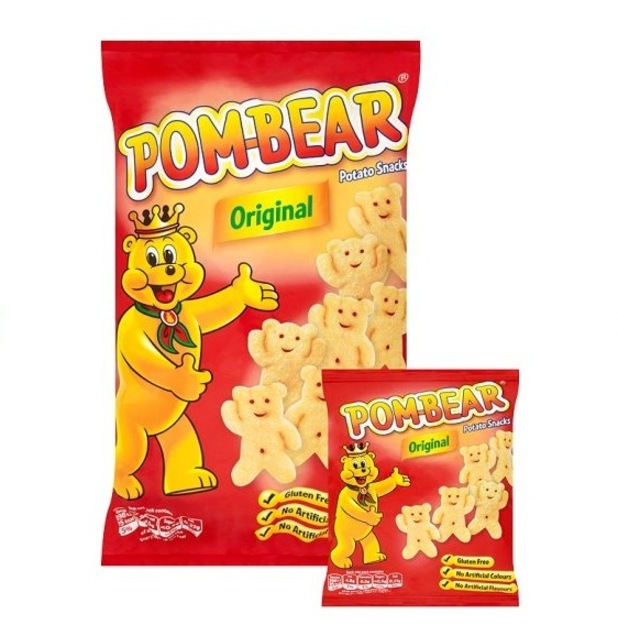 16. Discos
Oh, and Disco crisps of course! Remember the heart-shaped ones? Any crisps that weren't shaped like your average packet were just instantly better and we could've sworn they tasted better too.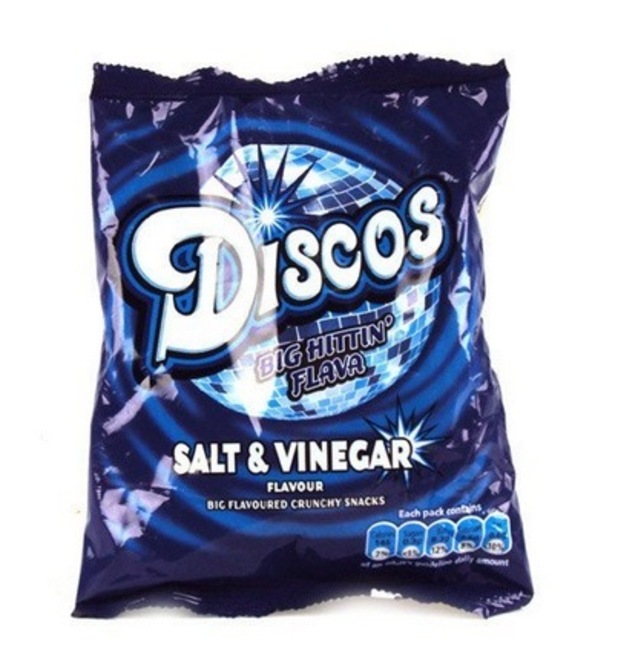 17. Winders
Because unravelling a sticky roll of fruit was the "in" thing to do. No matter how much we used to try to convince ourselves and our parents they counted as one of our five a day, it never seemed to work. Still, when one eventually popped up in our lunch box, we were absolutely ballin'.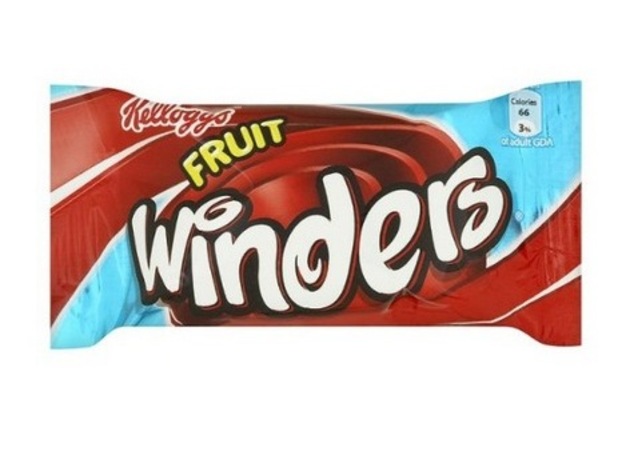 18. Fruit Shoots
When Fruit Shoots hit the shelves, it was bye bye Capri Suns and hello little bottle of goodness. You just couldn't go wrong with an apple and blackcurrant fruit shoot or a bottle of purple juice as we used to (who we kidding, still do) like to call it.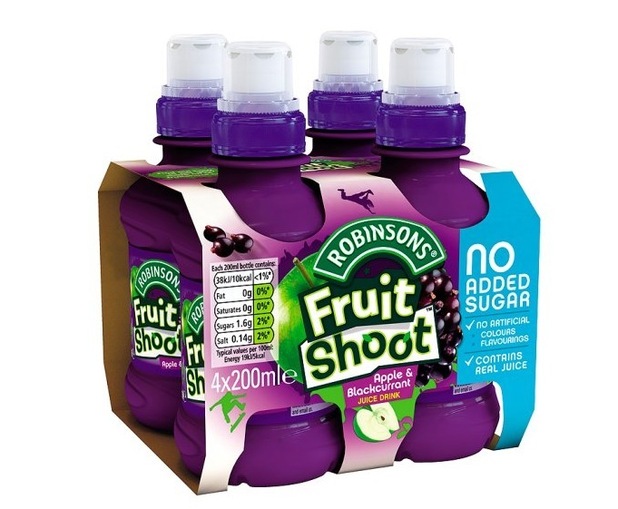 19. Pringles
But not just pringles. Pringles in an uber cool, totally hip 'n happening pringle-shaped box AND some were even sparkly. Searching for those ones was like searching for gold dust but we did it because y'know, girl gotta have glitter in her lunchbox.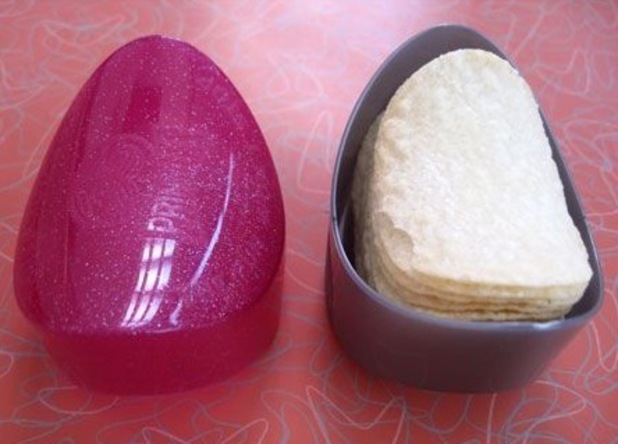 20. Sunny D
Before we were attuned to an ice cold glass of Pinot, our favoured beverage would always have been a Sunny D. Not only did it make you feel totally American, but you thought it tasted like an absolute dream too... until you found out it could turn you orange, that is. That news broke and Sunny D was straight on mum's blacklist. RIP.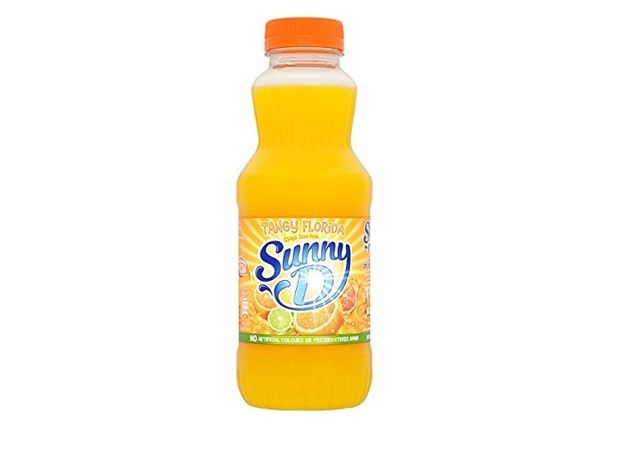 21.Cheese Strings
Because we couldn't get enough of rubbery cheese. If you were slacking on Babybels, Cheese Strings could provide endless fun peeling them into 12312432 strips. Looking back, they totally went against every rule that told you not to play with your food. Kind of gross, huh?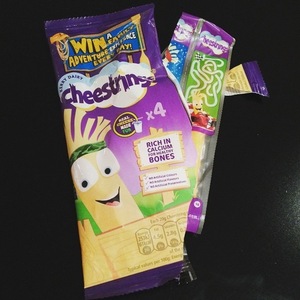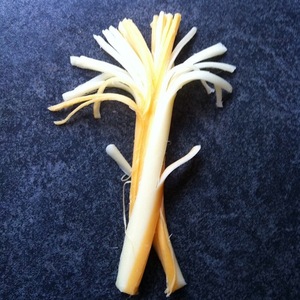 22. Nutella Sandwiches
When your mum was in a good mood and she'd let you have chocolate spread for lunch. She even cut the crusts off too. Winning.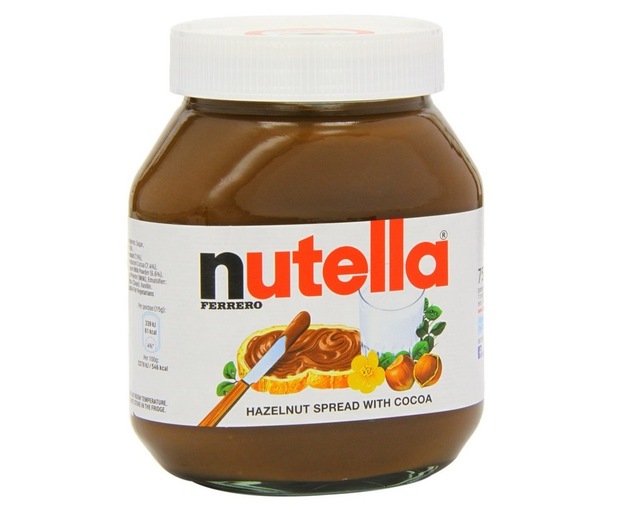 For exclusive competitions and amazing prizes visit Reveal's Facebook page NOW!