EastEnders, Corrie, Emmerdale, Hollyoaks: we take a look at tonight's top soap stories…
EastEnders, BBC1, 8pm
Phil is fuming when he sees Vincent has changed the name of The Albert to 'Pearl's'. Vincent doesn't seem phased by Phil's anger though and assumes he'll just go along with the new name.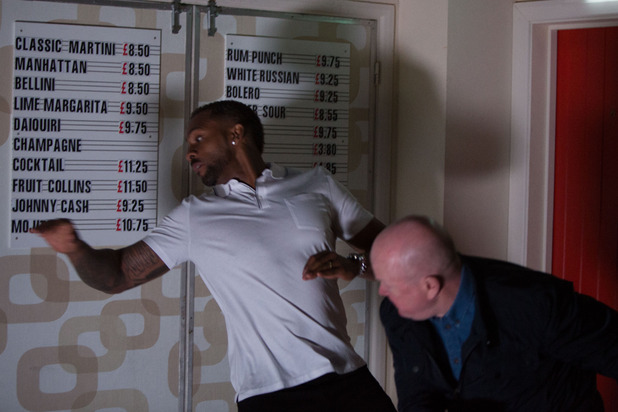 But later on, when Vincent arrives at the bar, a livid Phil attacks Vincent and gives him a good hiding. Mr Mitchell warns Vincent not to disrespect him again, but will Vincent listen or be out for revenge?
Coronation Street, ITV, 7.30pm & 8.30pm
Max is spending the day at Callum's flat, but Cal leaves him with Sarah while he goes out on a job. Sarah sends Max to his room when a badly beaten Gemma arrives, but Ms Platt is stunned when Gemma let's slip Bethany was a drug mule for Callum.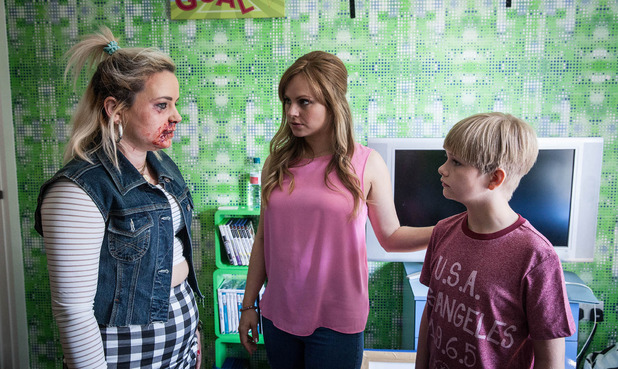 Furious Sarah doesn't even have time to process the information before Max emerges brandishing a gun he's just found. Callum gets home and gently takes the gun off Max, telling him it's a toy, but Sarah's finally realised what sort of man her boyfriend is.
Telling Callum they're finished, Sarah's left horrified when Cal shows her pictures of Bethany acting as his mule. Knowing he's got her right where he wants her and she has to do whatever he says, how will Sarah get out of this one?
Emmerdale, ITV, 7pm
Debbie is on edge at her hen do, hoping nothing will ruin her day, and over at Pete's stag do, Finn and Cain are worried when Ross arrives.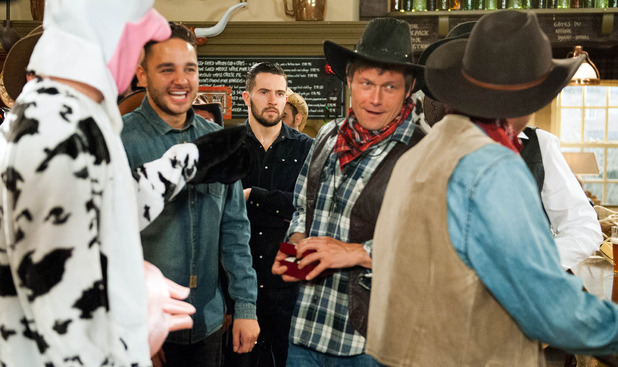 Ross's bitterness towards his brother increases when James gives Pete his grandfather's prized watch as a gift, and Ross storms out when the hens arrive at the pub too.
Pete stops his brother and the two end up in a heated argument. Everyone's stunned when Ross reveals he's Moses's father. As Debbie begs Cain for help keeping Ross quiet, her former lover has other ideas and heads to the church with a memory stick containing Debbie's confession to their affair. Will Ross ruin the wedding?
Hollyoaks, C4, 6.30pm
Carly is relieved when Ben allows her to go to a rehab centre in Scotland, but their tearful goodbye is witnessed by a very jealous Sienna.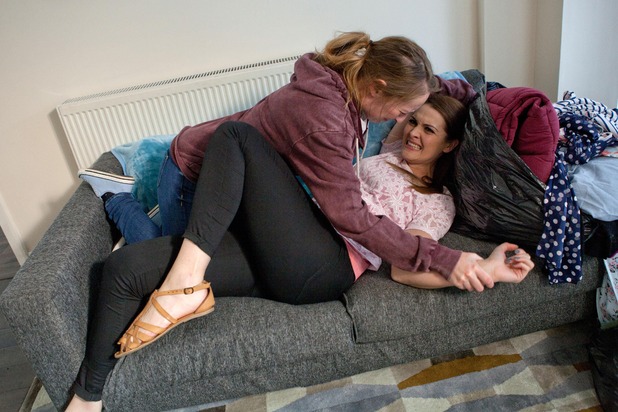 Unaware Carly is Ben's daughter, Sienna follows Carly home and the girls fight. Things take an unexpected turn when Nico turns up. Will Carly or Sienna come out on top?
Try Reveal 's digital edition On iPhone & iPad. Subscribe now!