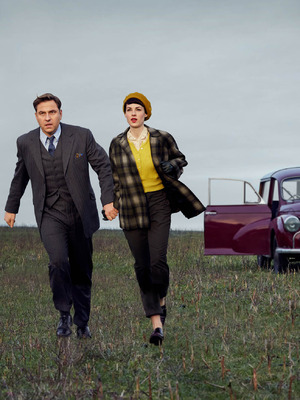 David Walliams and Jessica Raine are married couple Tommy and Tuppence in new Agatha Christie mystery Partners In Crime.
It's 1952 and Tommy and Tuppence have a chance encounter on a Paris train with an agitated young woman named Jane Finn, who suddenly disappears and doesn't return to her seat.
Back in England, Tommy focuses on their fledgling honey business, but Tuppence is concerned about Jane and starts to investigate her disappearance.
It turns out Jane was carrying a secret recording which could reveal the identity of a legendary Soviet assassin known only as Mr Brown who could strike Britain. Can Tommy and Tuppence save Jane and prevent Brown's next hit?
Partners In Crime, BBC1, 9pm
Try Reveal 's digital edition On iPhone & iPad. Subscribe now!