EastEnders, Corrie, Emmerdale, Hollyoaks: we take a look at tonight's top soap stories…
EastEnders, BBC1, 8pm
Shockwaves are sent through the Square as the residents struggle to process the fact Ben Mitchell's been arrested for Lucy Beale's murder.
With Jane and Ian at odds, and the Mitchell's desperate to protect their own, will more truths come to light? Will these families be torn even further apart?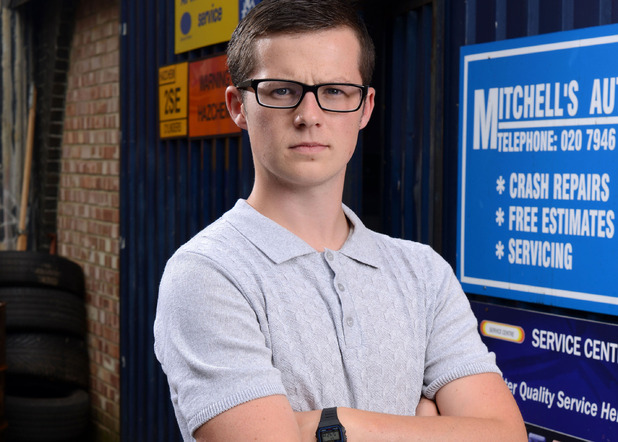 Coronation Street, ITV, 7.30pm & 8.30pm
Dan is out for revenge on both Leanne and Liz and his luck's in when Liz agrees to look after Simon when Leanne has to work late. When Lee heads home later, Dan steps out of the shadows, grabs her by the wrist and forces his way into the flat.
Leanne shouts at Liz to call the police, but as Liz reaches for her phone Dan hurls her bag across the room. With everyone where he wants them, Dan rages and starts smashing up their mobiles.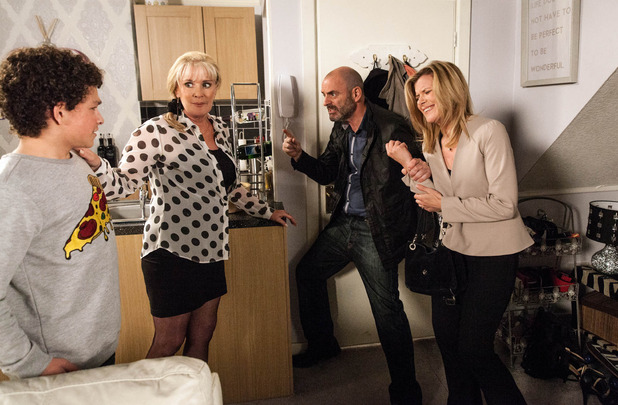 Liz tries to talk Dan round, but he's not taken in by her platitudes. Leanne shouts and stamps her feet to try and get someone to save them, but Dan wrenches her wrist again, causing her to scream in pain. Finally, Dan snaps and tells Simon Leanne used to work as a prostitute. How will Si react? And can they escape Dan's clutches?
Emmerdale, ITV, 7pm
Laurel is battling on following her mother's death and as the day of the funeral arrives, she's pleased Marlon is attending to support her.
At the wake, emotions are running high, and her blunt sister isn't helping matters. When Laurel ends up blurting out more than she means to, Marlon tries to comfort her and the pair bond a little.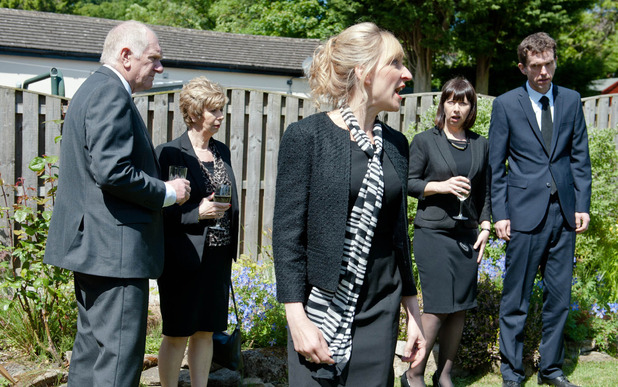 Later at home, Laurel leans in and the pair share a kiss. But is their moment of intimacy the last one this couple will have? Or is there a way forward for them?
Hollyoaks, C4, 6.30pm
Esther is determined she is going to keep her son and Grace and Trevor are distraught to hear how she feels. They soon work out Kim is the key to getting their baby back, so Grace continues their pretend affair and moves in for a kiss.
Meanwhile, over at the hospital, the Gloved Hand has another victim in mind. With Esther lying in a hospital bed, could she be the next person the killer strikes?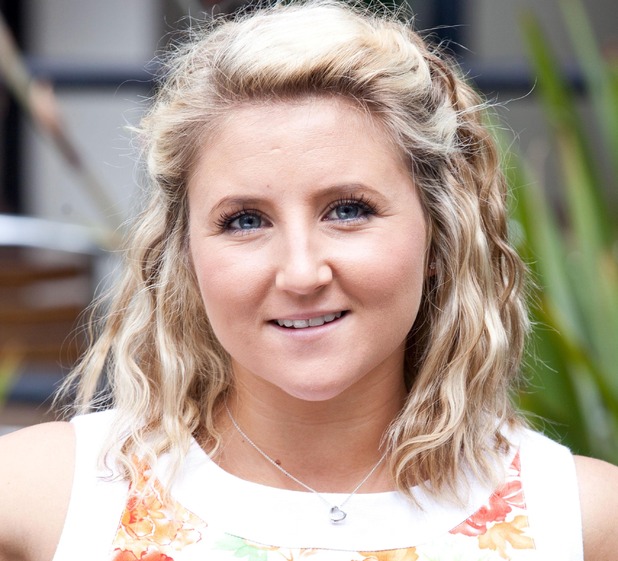 Try Reveal 's digital edition On iPhone & iPad. Subscribe now!