Before I had my daughter Molly, I was always partial to a spot of shopping. What girl isn't?
However, now I don't give a hoot about myself. Charging through the aisles of H&M last week, I didn't even notice the women's sale rail, which is just not like me.
I was headed for one place - the baby wear department. And I probably mowed down a few innocent shoppers on my way #oops.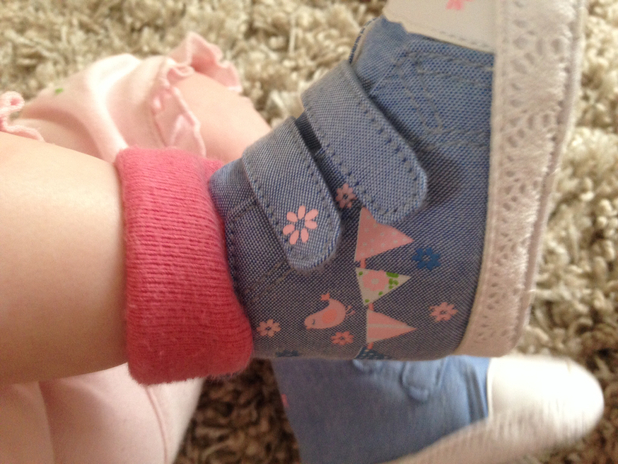 Along with a fabulous array of threads, my daughter is fast becoming Imelda Marcos and has about 12 pairs of shoes in her wardrobe already. She's three months old.
The beauty of shopping for a little one though is that there is no VAT on children's clothes - woo hoo! This week I picked up an amazing pair of
Bluezoo bunting trainers
in the Debenhams sale and they were just £3.50. That's the price of a grande frappe from Starbucks! They don't quite fit yet, but that's not the point.
One person, however, doesn't seem to have got the 'no VAT' memo.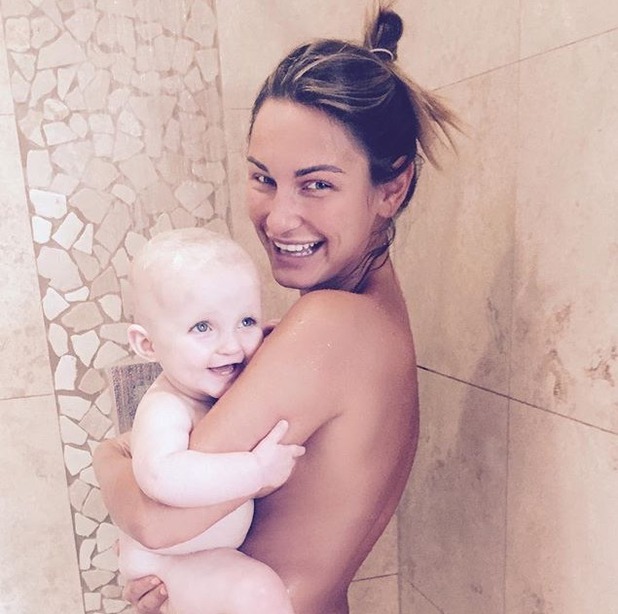 To mark niece Nelly's first birthday last week, former
TOWIE
star
Sam Faiers
Instagrammed a picture of herself and the tot...and it seems they forgot to put clothes on that day.
I'm sure it was a lovely moment, but I think I'd be a bit weirded out if my sister posed for a naked selfie with Molly. It would be even weirder if I did it with one of her four children, especially her eldest. He's 21 and has a beard.
What do you think? Tell us in our poll below.
Last week I asked
whether you would mind being called a MILF
. It appears most of you would take it as a compliment, 51 per cent in fact! 27 per cent of you said you would be offended while 22 per cent were undecided. Perhaps I should learn to embrace the term!
What do you think of Sam's picture with Nelly? Answer in our poll!
I think it's really sweet
38.00%
Bit too weird for me!
42.00%
Can't decide if I like it or not...
20.00%