There are SO many things we don't miss about school but it's safe to say most of us miss that excitement of buying your new pencil case and all its shiny contents before the first day back.
That excitement as you entered WH Smith and saw the perfect pencil case for you... wandering the aisles comparing pens, paper and files. Forget shoe shopping, it was ALL about the stationery shopping back in the '90s!
Every '90s pencil case had the following at some stage:
1. Eraser
And it wasn't a boring old rubber! Remember the excitement of getting a novelty one shaped like something awesome? Remember the ones that left LOADS of flecks of rubber all over the place. So you'd blow them away and either they'd land on your fellow students or all over your uniform. And aww, How cute were the teeny tiny baby rubbers you got? Shaped like animals and such. And did anyone
actually
use the rough blue side of the red and blue rubber?!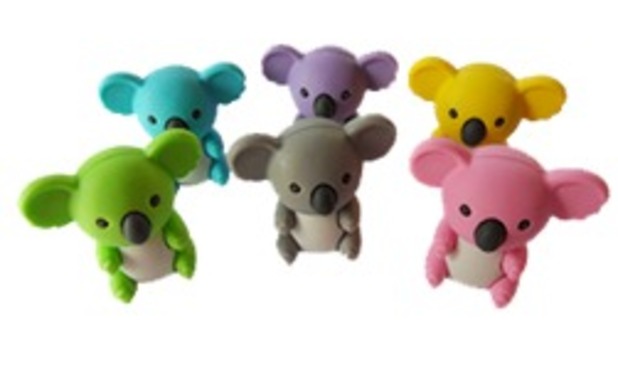 2. Protractor
For maths lessons when you had to figure out angles. It made it marginally more fun when they were multi-coloured. Plus they doubled up as handy little rulers. One downside: they snapped really easily. And the angle markers faded over time meaning you had to take a wild guess...
3. Bendy ruler
SO MUCH COOLER THAN A NORMAL ONE! The bendy, rubbery one actually fit into your pencil case! Slight issue when you unfolded it and it immediately curled up again. But still! It meant we could leave our school bag in the locker and be the cool kids who only carried around a file, book and pencil case.
4. Gel pens
Just awesome. They still are. And remember the ones that were scented? These were just so cool. It never got boring switching out colours. And remember when they introduced metallic and sparkly ones? Bring us back to the '90s RIGHT NOW!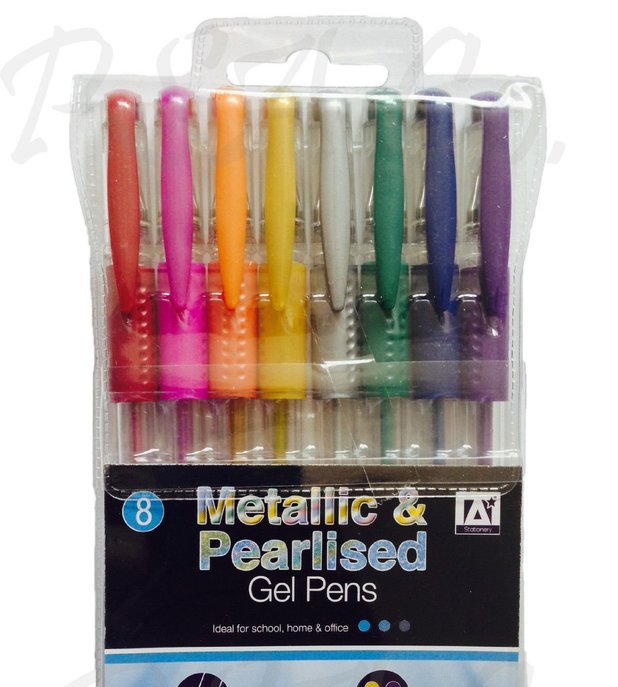 5. Fountain pen and ink
We have mixed feelings looking back on these. On the one side, they made us feel grown up and fitting ink cartridges was kind of the kid equivalent of changing a lightbulb. On the other hand, they smudged easily, meant we couldn't turn pages until the ink was dry and we ALWAYS ran out of ink cartridges. And inevitably the people around you would only have black ink when you were using blue.

6. Multi-coloured biro
Basically fun in a pen. In a blue mood? Black? Red? Green? It caters for all! The red pen was used only for marking our classmates' work. Remember when teachers let you do that?! The most fun to be had was when you pressed all four colours down at once and confused the pen. Poor thing.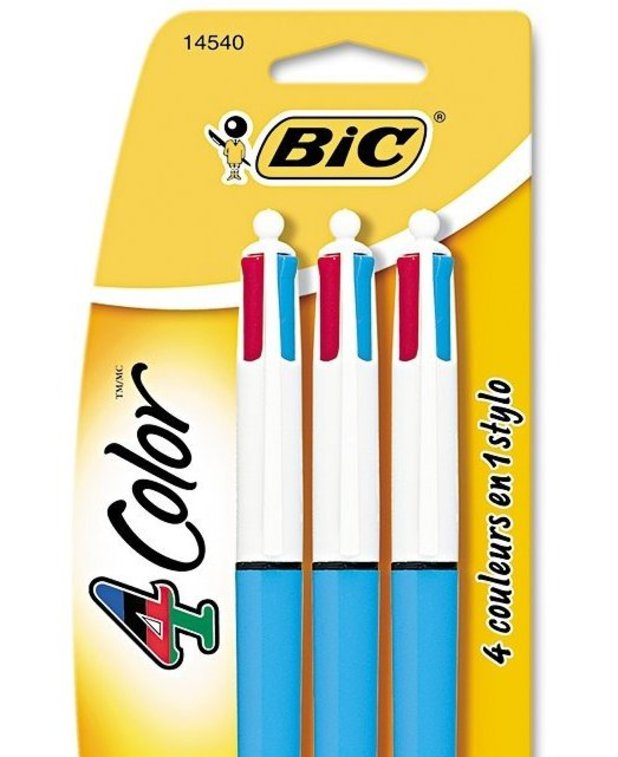 7. Compass
We have no fun memories associated with these. Why didn't they make them in cool colours? Or did they and we missed out! Maybe we weren't as cool as we thought!
8. Pencil toppers and grips
We're not sure why our pencils needed hats but pencil toppers were just awesome. Remember the troll fad? Brilliant! Even if we did get a mouth of hair every time we sucked the end of our pencil. And pencil grips helped our little hands when we had excess writing to do.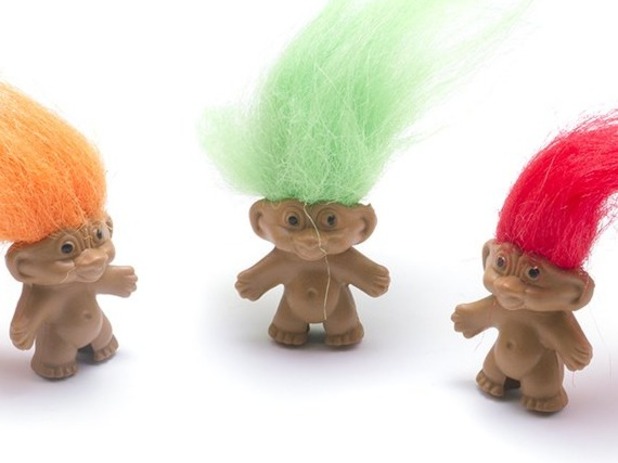 9. Novelty sharpener
Goodbye boring old metal block and hello wild and wonderful pencil sharpeners! We had them all over the years.Who remembers the little Yikes machine sharpener which had a handle you could turn? And we had a little bin one. And, um, a My Little Pony one...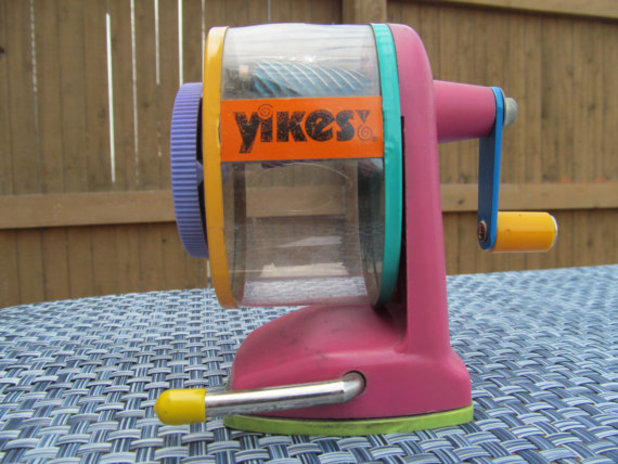 11. Pritt Stick
The original and the best! Until it got all sticky on the outside.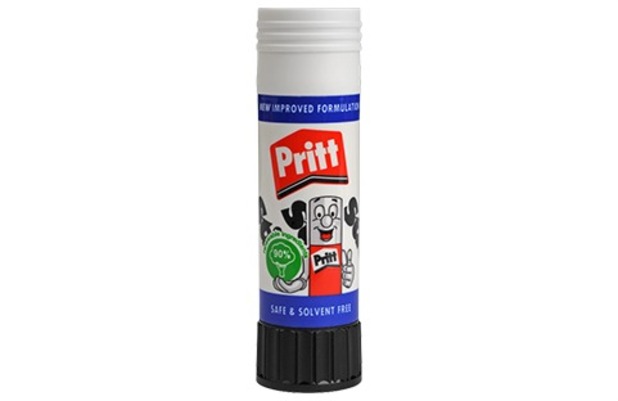 12. Tipp-Ex
First we had the little bottle and brush, then the Tipp-Ex pen and then the Tipp-Ex mouse! It hid a multitude of sins but never quite blended in with our paper, leaving big white patches over a darker surfaces. Plus ever try writing on dried Tipp-Ex with a fountain pen? Mess central!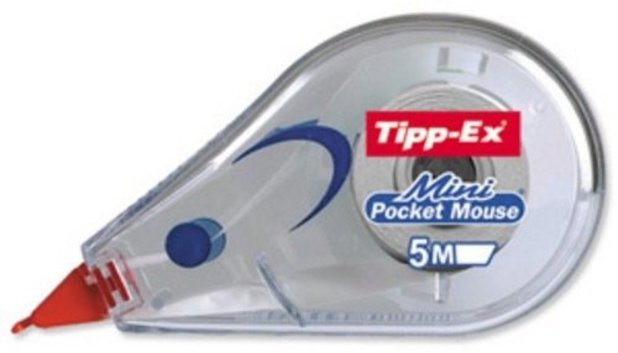 And then you had the UBER organised girls who added in hole punchers, staplers, scissors and mini Sellotape rollers. Girls, we salute you!