An ordinary family. A devastating betrayal...
It's not often an author can make a splash with their very first novel but that's exactly what's happened to
Annabel Kantaria
with her fabulous debut
Coming Home
.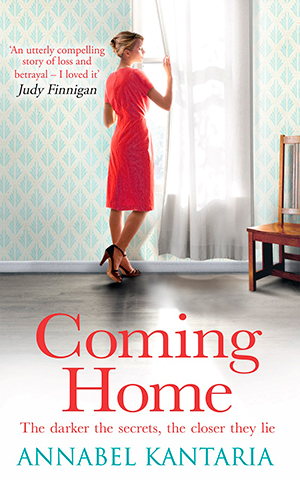 It's a powerful, poignant story about returning to your roots: going back to memories and places from your childhood associated with pain. The plot revolves around Evie. She's moved to Dubai and left her life in the UK behind… but she must return and face the past following the death of her father. And as she does so, she unravels secrets, shocks and betrayals she could never imagine.
Coming Home
has been a long time in the making. Annabel started writing it five years ago but then it was named
Marmalade Murders
.
"It got to about 30,000 or 35,000 words and it wasn't working so I shoved it in a drawer and gave up!" she tells us. "Then this competition in Dubai was announced…" That competition was the inaugural Montegrappa First Fiction Award at the Emirates Airline Festival of Literature.
Annabel – who has lived in Dubai for more than 15 years – dug out
Marmalade Murders
, rewrote a few pages and the synopsis, sent it in, and won!
Next came the agent who had some blunt words of advice: make your story better!
"He said your writing is beautiful but the plot needs work!" recalled Annabel. "He said make it less twee, less Miss Marple and more universal. Grab people by the heart and write things that will affect all people."
Was she offended? Not in the slightest! "I'm not precious about plot at all! I write whatever is going to sell! I think it was probably going a bit on the chick lit side and my agent said, 'No! It has to be really dark! That's all that matters Annabel! Make it darker!'"
Annabel admitted she'd never thought about writing a dark fiction book. "It hadn't occurred to me. I'm a very sunny, light, breezy, happy person but my agent told me, 'I can see a dark side in you!' I don't know if that was the businessman speaking or whether he really could! I have a degree in psychology and I'm fascinated by that kind of thing so there is an interest in the mind gone wrong. I don't know if he tapped into that but he said, 'You have to work with that because I think dark fiction would be a lot better for you than writing a chick lit.'"
She added: "I think dark fiction gives your novel that extra depth. The dark stuff keeps you guessing and it's compelling. Life is dark, unfortunately. Nobody's life is perfect, really. Nobody has a perfect, easy, breezy life."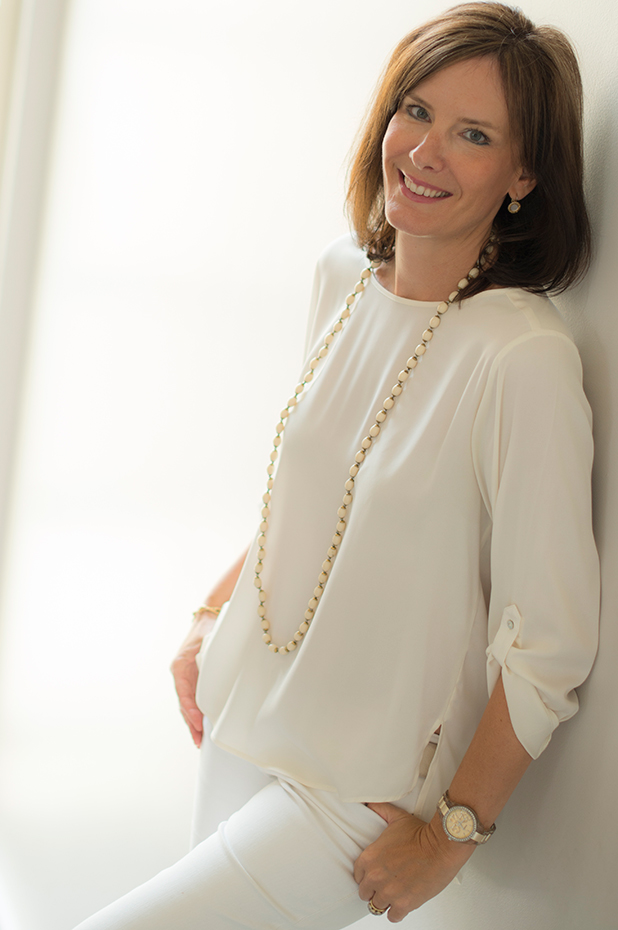 As well as seeking inspiration from real life stories in the newspapers, journalist Annabel has another secret weapon: her lawyer husband! "If I'm stuck for a plot twist I will tell him what is happening and that I don't know how to make it interesting. He'll come out with amazing ideas. He's very helpful and he has that distance from it. I get too close to the characters."
Annabel writes from her home in Dubai once the kids are off to school. "They leave the house at ten past seven in the morning with my husband and at 7.15am I am sitting at my desk in my pyjamas and I just write. I always start the day re-reading the last chapter I wrote the day before and I will tweak it as I go through, just to get back into it."
When she started writing
Coming Home
, she made a chart using different coloured pens to represent characters and storylines but ended up abandoning that when it got too confusing. Now, she just keeps track of everything in her head and by little notes in her work. (Yep, we're in awe too! That takes mega organisation and methodical skills, right?!)
And whatever she is doing is certainly working!
As well as winning the literary competition, she has impressed fellow author and television Judy Finnegan who has given
Coming Home
a glowing review. She said: "It's an utterly compelling story of loss and betrayal - I loved it!"
We couldn't agree more!
Reveal is now on Google Plus! Join us here for the latest pictures, fashion and celebrity news!