Four months ago, I carefully packed away my Kardashian snowglobe and
TOWIE
calendar before temporarily leaving
Reveal
HQ to embark on the biggest challenge of my life.
Interviewing a notoriously difficult A-Lister such as Hugh Grant, I hear you ask? No. Attempting to lose my muffin top by downing copious amounts of maple syrup and lemon, a la Beyoncé? No. Labour. Well, actually the hideous pain of labour followed by the daunting yet exciting task of becoming a mum to a real life little human being.
In a whirlwind of Sudocrem and Pampers, my life has dramatically changed overnight and, during my break from
Reveal
(I saw maternity leave as holiday. Ha. How stupid was I?!), I've gone from checking out people's handbags with envy to scoping out other mums' nappy bags. "Does she have a
Pink Lining
bag too?" I ask myself. Seriously, I just don't know who I am anymore.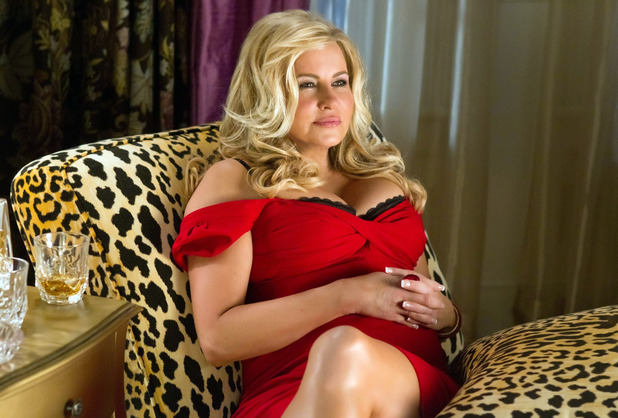 Earlier this week, as I pushed my darling cherub Molly down the road in her pram, a delightful man hollered 'MILF!' at me from his friend's car window. Days on, I still have mixed feelings about this. Should I be proud to be a MILF? Am I too young to be a MILF? (32, so not exactly Stifler's Mom quite yet, thank you). And what about poor innocent Molly's ears?!
After thinking long and hard, I have drawn on the wise words of TLC. I certainly don't want no scrub. Actually, I don't think my husband would be too impressed if I swapped him for a scrub either. In future, if I'm ever compared to Stifler's Mom again (before I'm 50, let's say), I may just have to tell the greasy perv to 'b*gger off'.
Well, providing Molly has her fingers in her ears, that is.
How would you feel if you were called a MILF? Answer in our poll!
I'd fist pump the air with glee!
53.33%
I'd fist pump the scrub...
24.44%
Hmm, I can't decide if I'd be chuffed or offended!
22.22%