EastEnders, Corrie, Emmerdale, Hollyoaks: we take a look at tonight's top soap stories…
EastEnders, BBC1, 7.30pm
It's the day of Lily's dance recital and after Lola winds Stacey up about Lily's dress, Stace is more determined than ever to make sure Lily has the perfect outfit. When Martin tries to talk to her in the middle of sewing the dress, Stacey loses it and ends up ripping the tutu.
Having to pull another dress together at the last minute, Stacey is all over the place, and Lily is embarrassed and refuses to dance. Stace forces her, but after snide comments from the Mitchells, Stacey snaps and storms off.
Realising she's putting Lily through when she went through as a child, Stacey makes an appointment with the doctor, but what's really wrong with Stacey?
Coronation Street, ITV, 8pm
Bethany is not having it when Sarah announces Callum's dumped her and they're moving back to Italy, so Beth calls at Cal's flat, desperate to persuade Callum to take Sarah back.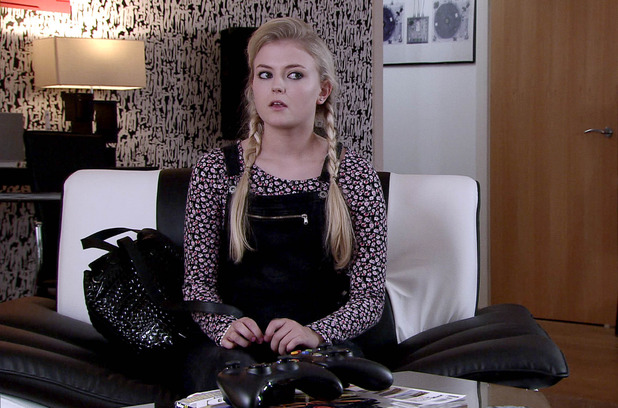 When Gemma arrives with a delivery of drugs, Bethany suggests Callum and Sarah get back together and in return she'll keep quiet about his line of business. Will he agree or is Bethany in over her head?
Emmerdale, ITV, 7pm
Robert is fuming when he finds out about the note and accuses Aaron of sending it. But he soon realises it was Paddy and warns him to back off.
Later at the farm, Paddy has rescued a calf and is climbing out of the grain pit when he slips back off the ladder and hurts his leg. He calls out for help, but Andy doesn't hear. Robert does though, and instead of rescuing Paddy, he turns the grain on.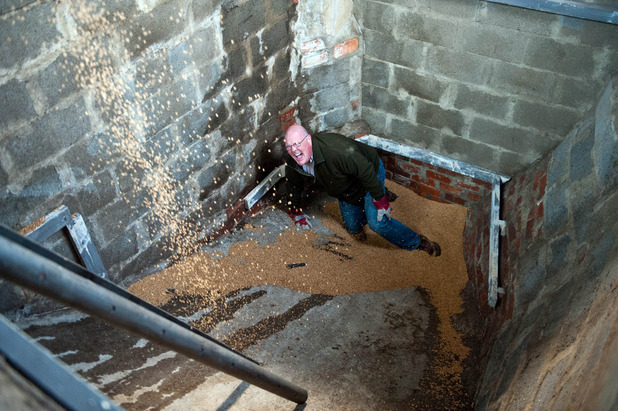 With the grain starting to fill the pit up, Paddy's trapped. He tries to get out, but hits his head and ends up falling unconscious. With the grain now covering him, will Robert have a change of heart and rescue Paddy?
Hollyoaks, C4, 6.30pm
When Lindsey spots Mercedes and Joe talking, she jumps to the conclusion that they're plotting to go to the police about Phoebe, and quickly rings Freddie for help.
He corners Mercy, who reveals she's pregnant with Joe's baby, but that he's told her to get an abortion. Freddie senses she doesn't want to get rid of her child, and urges her to consider all her options before he heads off to visit Joe.
He confronts his brother over telling Mercedes to get a termination and goads Joe into trying harder with his recovery. An angry Joe is determined to pull himself up on the physio bars, but when Joe pushes himself too hard and collapses on the floor, has Freddie done more harm than good?