Becky Bloomwood is back!
We are just WAY too excited about the news that everyone's favourite
Shopaholic
is returning for a brand new book!
AHHHHH!!!
And breathe!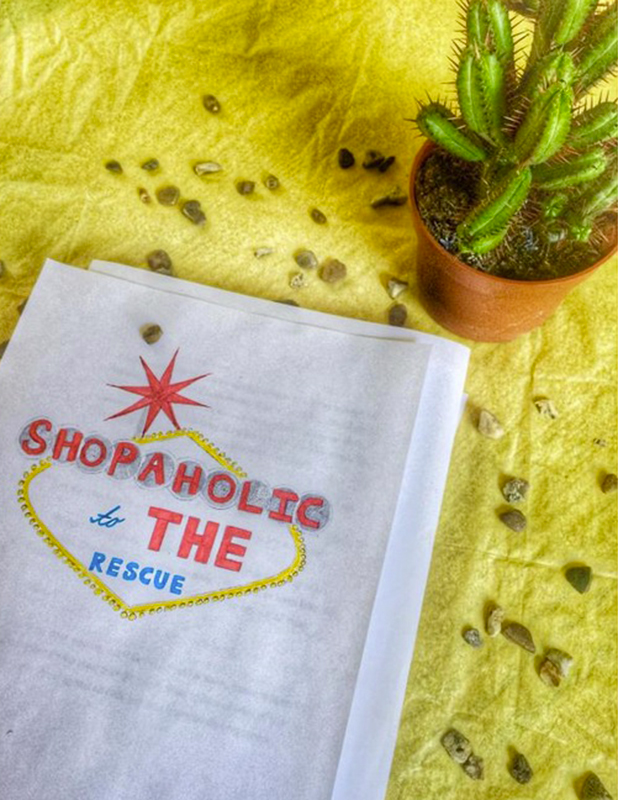 Author Sophie Kinsella announced the exciting news today, revealing that Becky's adventures will continue in
Shopaholic To The Rescue
, which is released this autumn.
Details of the plot are being kept under wraps for now with Sophie only teasing: "I am SO excited to announce (drum roll...!!) Becky is back - and the stakes are getting higher!"
To the rescue? Hmm… who or what could she be rescuing? She's already rescued her husband Luke's company once so perhaps that's not it. And she rescued Luke's relationship with his birth mum Eleanor…
We wonder if the cactus in Sophie's picture is a clue... does Becky end up in South America? Or the US again? Who or what could she be rescuing from there?! Maybe Tom and Jess get stranded abroad! Or Banged Up Abroad. Eek. Probably not!
Other possible (probably not) scenarios where Becky comes to the rescue:
- Tarquin and Suse having problems? IT CAN'T BE!
- Helping Venetia Carter get her reputation back? Unlikely.
- The whole world economy thanks to her excessive spending? Probably unrealistic.
- Danny gets sued over his 'She's a XX haired b*tch and I hate her' line. Nah.
- Rescuing lots of incredible clothes from the charity store / sample sale. Likely.
Okay, we'll stop guessing. Whatever it is, we can't wait to find out!
The last time we caught up with Becky and her too-amazing-for-words PR company owner husband Luke (attractive, rich, successful, good husband and dad etc.), they were over in LA while Luke worked with a new Hollywood actress client. And Becky tried to launch a movie styling career.
Also, if you haven't read it yet, we MASSIVELY recommend you download Sophie's free ebook,
Shopaholic On Honeymoon
, which gives a brilliant insight into that incredible around-the-world trip Becky and Luke took.
Find out more here
For exclusive competitions and amazing prizes visit Reveal's Facebook page NOW!