Film Review: Magic Mike XXL
In the name of important research, we headed down to Leicester Square last night (29 June) for a sneak preview of the much anticipated
Magic Mike XXL.
Once we'd gotten over the amazing surprise of ACTUAL
Channing Tatum
and the rest of the film cast making an appearance in the cinema room - yep, really - it was time to sit back and enjoy a little raucous fun...
For those who aren't familiar with the first film, here's a quick recap.
Magic Mike
told the glorious tale of Mike (Channing Tatum), a male stripper that works with a whole team of male dancers, who make a living stripping off and gyrating to a crowd of screaming girls.
Someone's
got to do it.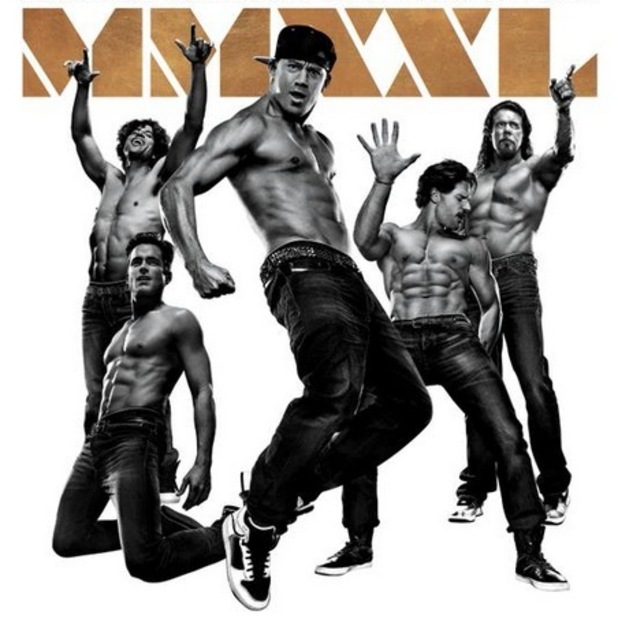 The end of the first film saw Mike revealing he was done with the stripping life. So would
Magic Mike XXL
just be two hours of watching Channing Tatum trying to start his dream furniture business he was all keen on in
Magic Mike
? We really hoped not.
Thankfully, it turned out Mike hadn't totally given up on dancing. Instead, in
Magic Mike XXL
he headed on a road trip with all his fellow 'male entertainers' for one final performance. The destination? A stripper convention. Do those really exist? After this film, you'll wish they did!
Like the first film, there are plenty of ripped abs about the place and those all important dance routines that send girls into a total frenzy. We get to see longer, more inventive routines this time round, (including one with a sex swing!) which have a more personal place in the boys hearts.
Channing fans will be delighted with his MULTIPLE sexy performances, he even rips his t-shirt off at one point and still has that whole brooding thing down.
Aside from tearing up the dance floor in shiny thongs,
Magic Mike XXL
has a whole load of comedy thrown in, making it way funnier than the original. There's also more emphasis on the friendship side, which makes for some cute bromance moments between the boys!
A second helping of Channing was never going to be a bad thing, was it? But
Magic Mike XXL
is sexier
and
funnier than the original.

For exclusive competitions and amazing prizes visit Reveal's Facebook page NOW!