We were lucky enough to get a special invitation to Wimbledon this week to hang out with none other than Novak Djokovic.
Yep! We know! Amazing, right?!
Rather than helping us improve our game, the world number one tennis player was actually hosting an exclusive cooking masterclass, where he prepared some of his favourite recipes and launched a series of emotive videos for the Jacob's Creek Made By film series.
You may not automatically put
Novak Djokovic
and food together in your head: unless you're thinking about the strict diets that so many professional athletes must follow to maintain their incredible stamina.
But as we learned last night, food has played a very important part in his life.
His parents owned a restaurant in Serbia where he would play tennis in the gardens. It was at a tennis court nearby where he was first discovered by legendary tennis coach Jelena Gencic. Then, when he became a professional tennis player, he completely overhauled his diet, going gluten, dairy and refined sugar-free.
"Food is a huge passion of mine, and has always played a big role in my life – from watching my parents in their restaurant in Serbia to my own journey where I have listened to my body and overhauled my diet and lifestyle. Bringing my love of food to Wimbledon, a place that holds so many great memories is incredibly rewarding."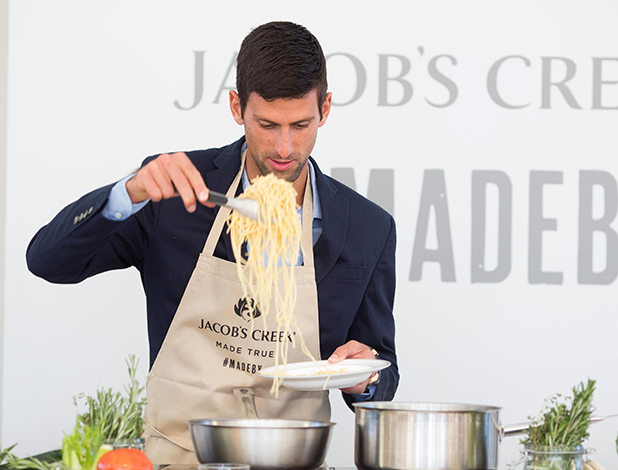 As well as donning an apron and cooking up his favourite dish – gluten-free pasta with olive oil, pachino tomato and prawns – he spoke about filming three special videos for Jacob's Creek back in his Serbian hometown.
"The idea was to share these not very well known stories about my childhood and the people, fashions and places that have influenced me as a person and as a tennis player and have shaped my character," he explained.
"It was emotional for me to go to these places I hadn't been in years and relive those moments and memories and be with the people or at the places where I grew up and which helped me become what I am. Those films were a unique opportunity for me to spend time at home with people I love and care."
Novak's three films are named
Birthed From Serbia
,
Shaped By Jelena
and
Inspired By Dreams
. They detail his upbringing, his rise to tennis stardom and his Grand Slam win at Wimbledon, a dream he'd had since watching Pete Sampras triumph in 1993.
Watch his inspiring films: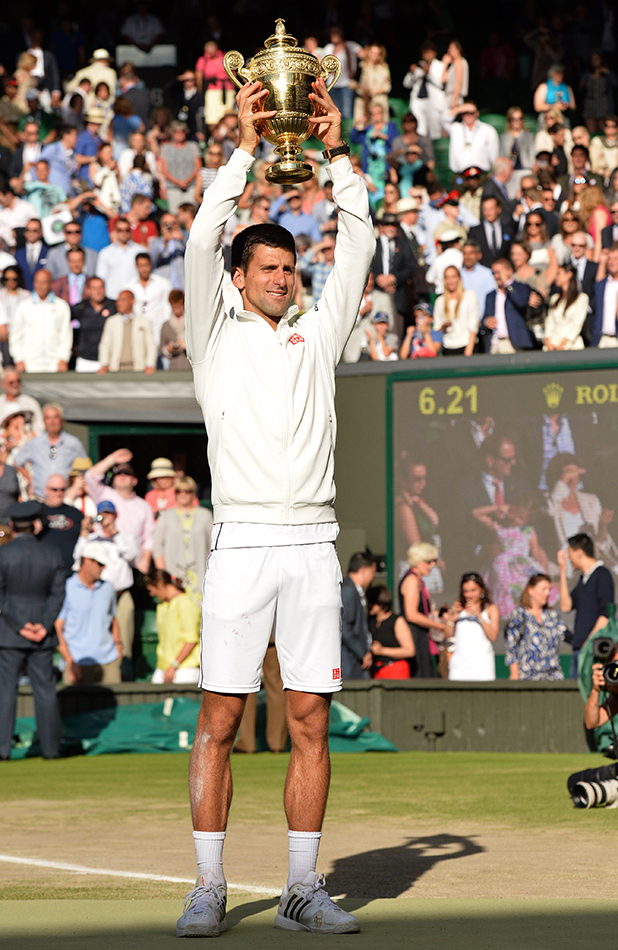 Novak said there was nothing quite like returning to Wimbledon each year: "I can inhale all the history and tradition and strawberries and cream! It's a beautiful feeling to be able to compete at the biggest, most valuable tournament in the world for tennis. It's very special.
"Some people would think, 'Of course you're there, you're number one and favourite to win the trophy' but I always try to remind myself to take nothing for granted. Nobody is larger than Wimbledon. It is something special and we all come to be part of this event."
From Wimbledon to Hollywood, perhaps? After all, he's just starred in three films that have already been viewed more than six million times around the world...
Perhaps not!
He laughed: "It was an experience but I can't say for myself that I have any acting skills! I am fortunate enough in my life to play the sport I love with all my heart and be successful in it. That's allowed me to parter with big companies and do photoshoots or maybe short films and videos. But these ones for Jacob's Creek are at the top and one of the most special. It told a story about me, my life and all the people who have sacrificed things to allow me to live my dream and play tennis."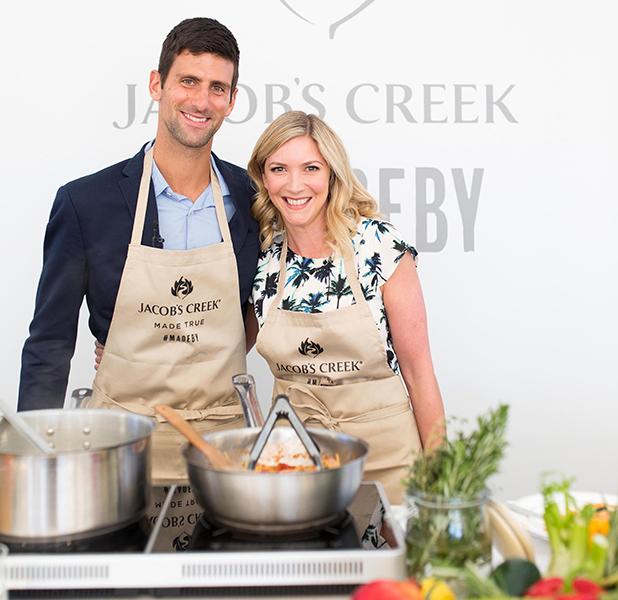 But if anybody did want to make a movie based on his life, he has a couple of suggestions of who could play him…
"DeCaprio or DeNiro," he said without hesitation. "They are both older than me so I don't know how that would work! I am friends with both of the guys and they are great so I thought they would be a good. I think they're pretty good at what they do!"
When the evening's host Lisa Faulkner suggested Ryan Gosling, he replied: "That's actually a huge compliment for me! I haven't heard anything better all day!"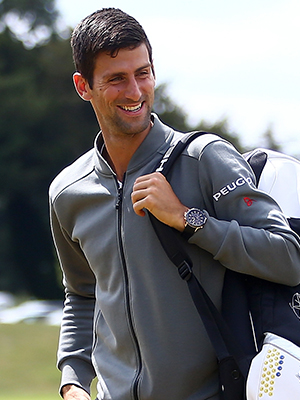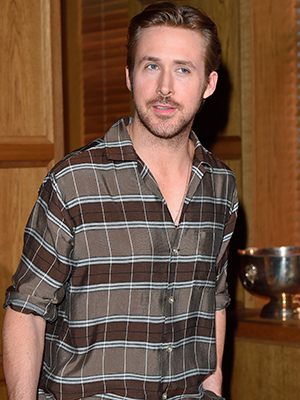 The 'Made By' films series featuring Novak Djokovic has three chapters, Birthed from Serbia, Shaped by Jelena and Inspired by Dreams. The films plus outtakes and behind the scenes can be viewed online at www.madebyjacobscreek.com