After a long 14-hour bus journey, we arrived in our next destination, Vietnam. Our first stop was Ho Chi Minh, a city set in the south of the country.
And if we thought that Phnom Penh was bad for traffic
, it was nothing compared to here! Every time we crossed the road it felt like a life risk thanks to the thousands of motorbikes that will weave around pedestrians, rather than stopping to let you go.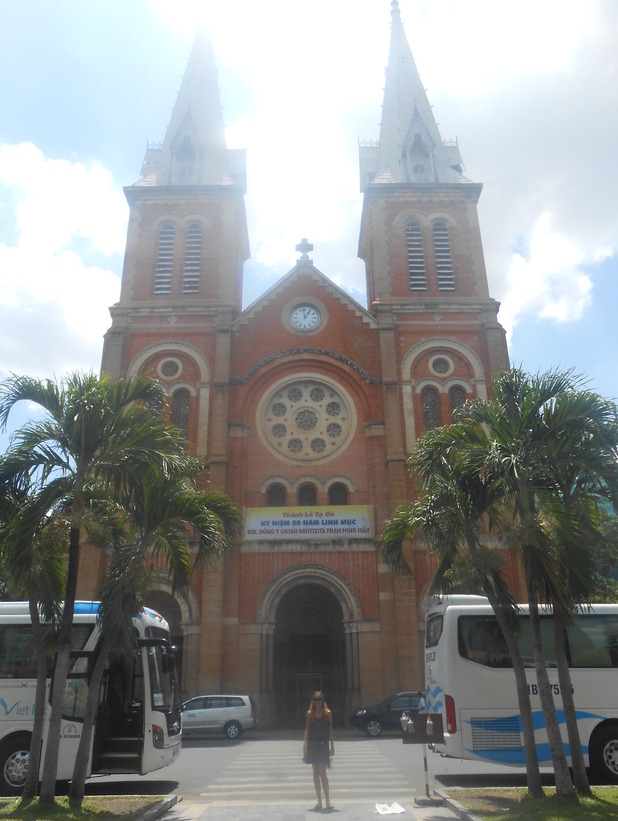 Aside from the heaving traffic, there's plenty to see and do in this bustling city. We visited landmarks such as the 1960-built Reunification Palace, the beautiful Notre Dame Cathedral and the city's old French Central Post Office.
Another must-do is the
War Remnants Museum
, which is dedicated to the battle the country had against America during the 60s. It explains why the war happened, as well as outlining Vietnam's political history. There's also a big focus on the many victims who suffered during the war, which is mainly shown through photography.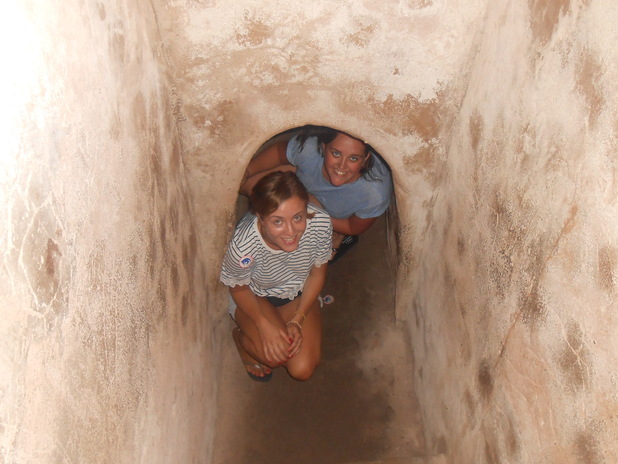 And for a trip out of the city, you can also take a tour to the
Cu Chi tunnels
, a huge network of narrow tunnels where Vietnamese soldiers hid from the enemy during the war. Although this has been turned into a bit of tourist attraction, it was interesting to learn how troops fought American soldiers and you can even crawl through one of the tunnels (which they've had to widen so tourists can get through!).
Other highlights of Ho Chi Minh included sampling the fresh and delicious Vietnamese food like Pho (a dish of soup, noodles and meat), and drinking their super cheap 30p Saigon beer. It's also a great place for shopping, both
Ben Thanh market
and
Saigon Square
were full to the brim with pretty clothes, fake designer bags and cute souvenirs.
Working our way from south to north, our next stop was Mui Ne, a beach-side town. Our hostel choice,
Mui Ne Backpackers
, was a brilliant option thanks to its gorgeous pool and purse-friendly happy hour. As well as working on our tan and socialising with fellow backpackers, we took a trip to the incredible white sand dunes, where you can hire quad bikes or just take in the scenery.
It's also a great spot for seafood lovers – most restaurants offer freshly caught crab, prawns and mussels, while some even sold the likes of frog, snakes and turtle!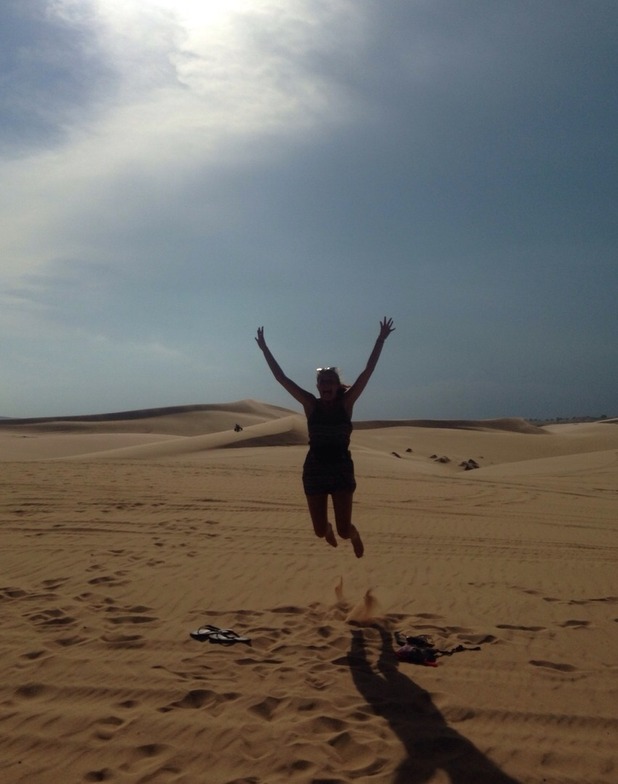 After a few days we were on the road again, this time heading for Dalat. Located up in the mountains, this pretty town almost feels like you're in France thanks to the French-style buildings.It was a rather quiet area and unlike the majority of Vietnam, the temperature is quite cool - so you'll definitely need a jumper. We stayed at a hostel called
Mr Peace
, whose super-friendly staff made our visit really enjoyable – they even host a family dinner where all of the guests help to prepare the meal.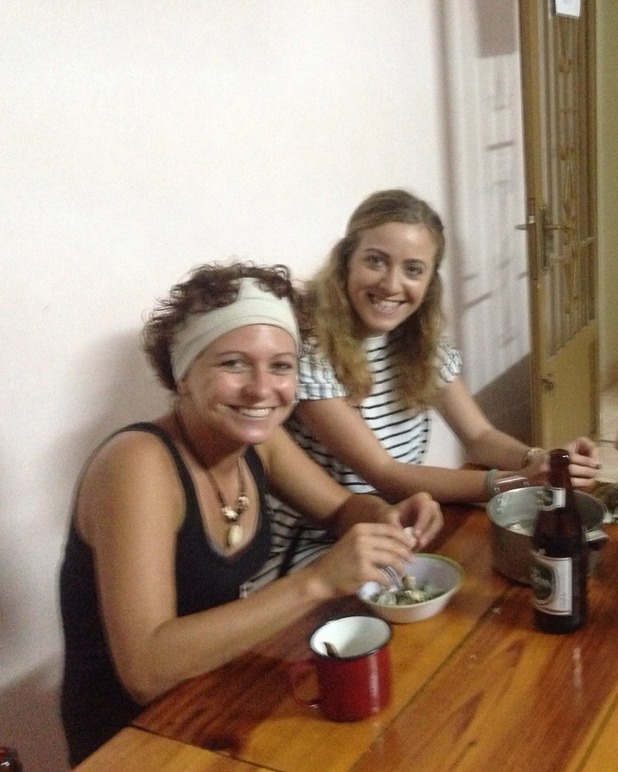 While there's not a great deal to do in the actual town, it's surrounded by gorgeous countryside, where you can participate in a whole host of activities, including canyoning. The actual canyoning trip involves abseiling down waterfalls, and as I'm pretty much the terrified of heights, I skipped this, but Lucy decided to give it a go. A tour guide took a group of six out to the picturesque Datanla waterfall, where they abseiled down cliff jumps and waterfalls - the biggest being a huge 25 metres high.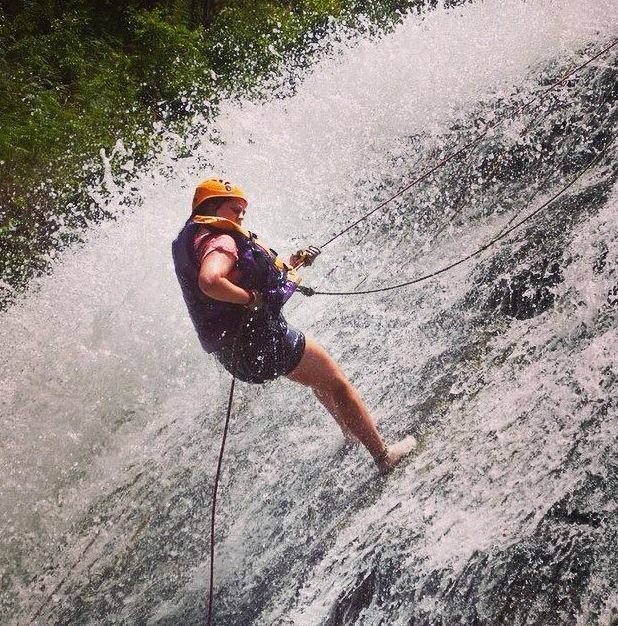 Two days was more than enough time in Dalat and we moved further up to the southeast coast for some beach fun in Nha Trang. Surrounded by beautiful white sand, this seaside resort is a great place for relaxing in the day and partying in the array of bars during the night. Thanks to its popularity with holiday makers, this resort is famous for its spas. So during our stay we took a day trip to
Thap Ba Hot Springs
, where we experienced a mud bath and swam in the hot spring pools.
Rounding up our first fortnight in Vietnam, our final stop was Hoi An, a stunning town based in a riverside setting. Historical temples and ancient Japanese buildings can be found here; while at night, the streets are lined with teeny tiny lanterns.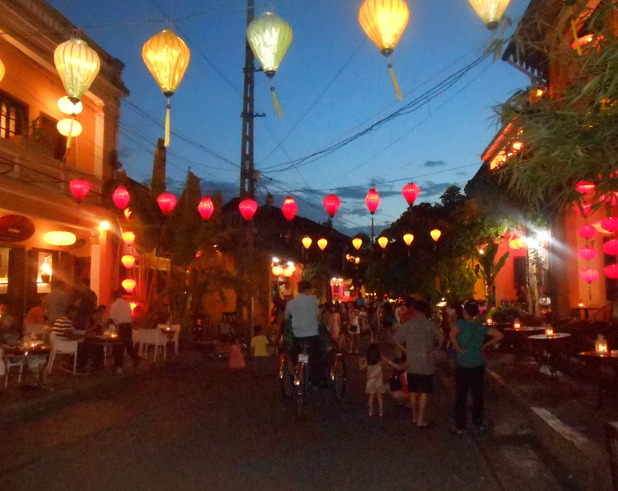 Here is also the place to go if you're a clothes lover, as there are hundreds of tailor shops where you can get garments made at a very reasonable price. Naturally, we had to give it go. After explaining exactly what we wanted (I wanted a two-piece, Lucy a playsuit), we picked out the material and pattern, and were measured to ensure the perfect fit.
It's best to get this done on your first day in Hoi An, as you'll need to go back a few times to try the item on and have readjustments made. But after three fittings, we were made up with our items and ready to board yet another bus, as we continue to make our way up Vietnam.
More from Kathryn's Travel Blog:
1. Quitting our jobs to go travelling in South East Asia!
2. Giant water fights and feeding elephants - what we did in Thailand
3. Island hopping and temple tours - our first fortnight in Cambodia
4. Kayaking along the Mekong River and cooking crab in Cambodia