EastEnders, Corrie, Emmerdale, Hollyoaks: we take a look at tonight's top soap stories…
EastEnders, BBC1, 8pm
Kush is struggling with Ramadan, but tries to remember he's doing it for Shabnam and heads round to where she's staying with Stacey to see his fiancée.
Stacey herself is finding it hard to keep a lid on her feelings for Kush, and when she sees Shabnam and Kush acting all lovey dovey she leaves and heads to the allotment to meet up with Martin.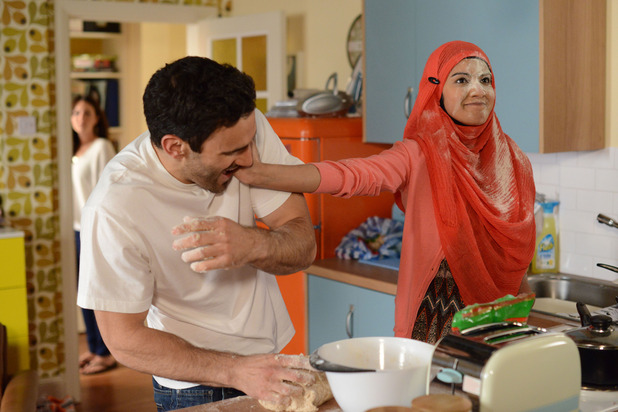 As the pair bond, Martin pushes his luck and grows flirty, causing Stacey to leave. However back at the flat, Shabnam and Kush are having a playful food fight and Stacey can't bear to see it, will she do something she regrets?
Coronation Street, ITV, 7.30pm & 8.30pm
Alya's all over the place following her father's death and Sharif's asthma attack. She goes to the Rovers and orders a white wine, but Gary arrives and reminds her it's Ramadan and she doesn't drink.
Alya storms out and dumps Gary. She then sees Jason, who's downbeat after hearing Eva has a new fiancé, and asks if they can drown their sorrows together.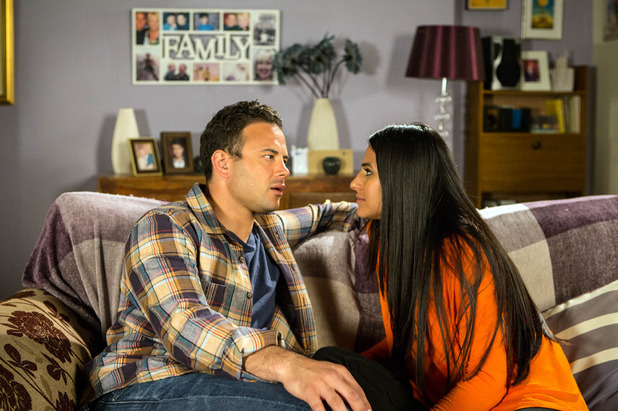 As they get drunk together, Alya moves in on Jase, but will her respond?
Emmerdale, ITV, 7pm
Chrissie's relieved when it seems Robert has no idea about her kiss with Cain – little does she know he has it all on camera and is just biding his time to exact revenge.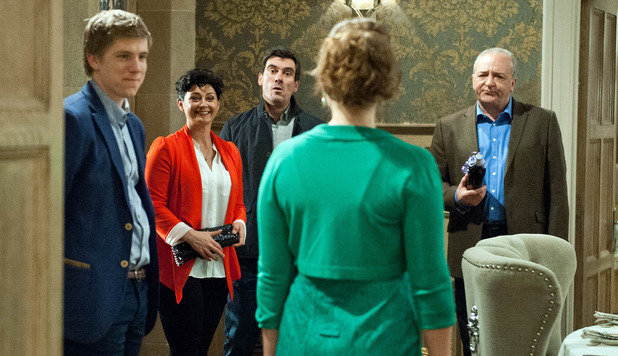 Cain is unsettled when he later sees Robert talking business with Moira and really doesn't want to go when Rob invites them for dinner. As Chrissie gets herself ready for the dinner party, what does Robert have in store for his wife?
Hollyoaks, C4, 6.30pm
Tegan and Ziggy are at loggerheads living together, but neither is willing to give an inch. Rose has German measles and Tegan's at the end of her tether when Tony pops round.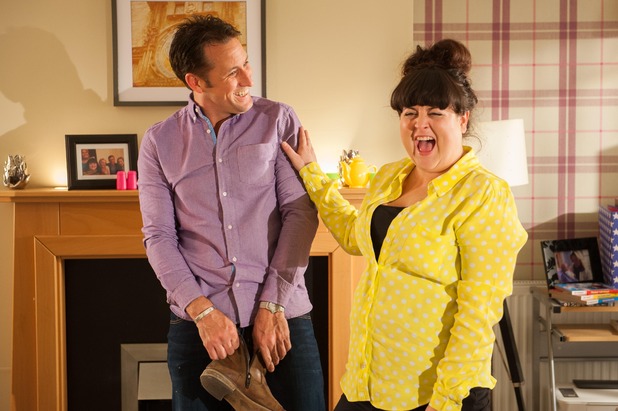 Letting Tony in, he offers light relief and when Ziggy gets home he finds them giggling and embroiled in a serious game of Twister. Ziggy's seething with jealousy, but is there anything to be envious of? Is there something between Tegan and Tony?
For exclusive competitions and amazing prizes visit Reveal's Facebook page NOW!