Corrie, Emmerdale, Hollyoaks: we take a look at tonight's top soap stories…
Coronation Street, ITV, 7.30pm
A nervous Kylie arrives back on the street and David's stunned to see her on his doorstep. His relief at seeing she's okay soon turns to anger as she comes out with all sorts of excuses and apologies.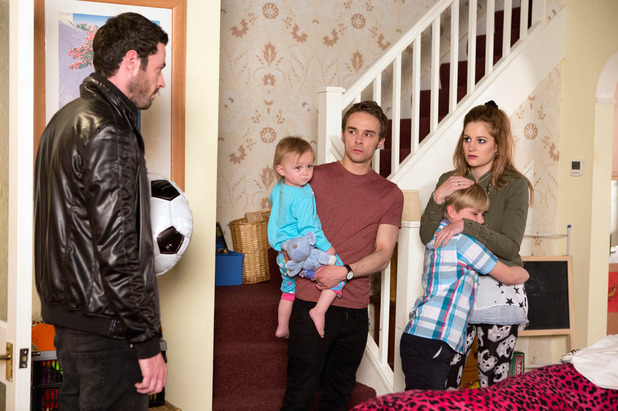 She insists she's totally clean now and begs him to let her see Max and Lily. It's an emotional reunion that's soon cut short when Callum arrives to collect Max.
Kylie's shocked Cal has access, but David spits she's only got herself to blame and he's at the mercy of the courts with no rights at all. Kylie vows to fight Callum now she's back, but will David agree to join forces?
Emmerdale, ITV, 7pm
Zak thinks Ross stole his money and when Debbie confronts him he denies it. Debbie searches his car and finds the cash Pete planted there. Ross insists he's been set up and they both realise Pete was behind it.
Debbie confronts her fiancé and as they row about her feelings for his brother. In anger she storms out, and goes straight into Ross's arms where they share a steamy snog.
Hollyoaks, C4, 6.30pm
Trevor's determined to get justice for Dylan, but when he tells Sienna what Nico was up to, she refuses to believe it – until she checks Nico's phone.
Realising her daughter was trying to kill her, Sienna knows she must take desperate action to protect Nico from prison. But what will she do?