EastEnders, Emmerdale, Hollyoaks: we take a look at tonight's top soap stories…
EastEnders, BBC1, 7.30pm
As the Beales wait for their visit from the social worker, Cindy is at breaking point. It doesn't take long for her to fall apart and come clean about how she feels, begging to social worker to take Beth away from her.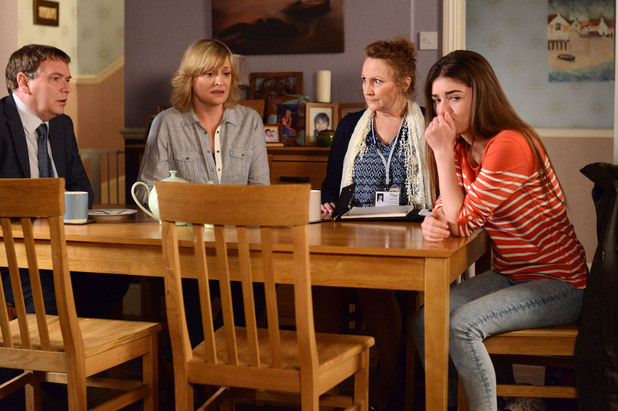 But she doesn't get her wish when the social worker reminds her Ian and Jane can offer a stable home for Beth, so they have a strong case. Backed into a corner, Cindy gives Jane and Ian a horrifying ultimatum…
Emmerdale, ITV, 7pm
Victoria confesses to Laurel and Harriet she hit Ashley with her car, and an angry Harriet doesn't take the news well. When she then finds Laurel drunk at Ashley's bedside, an argument ensues and Harriet slaps Laurel hard.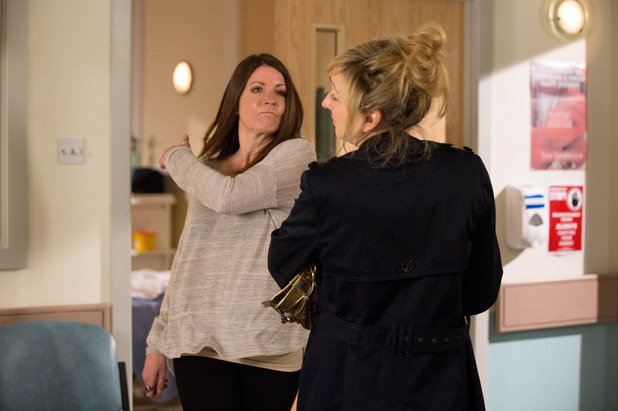 Suddenly, Ashley's machines start beeping and the doctors rush in. Drunken Laurel is getting in the way of them trying to treat him and Harriet sends her home.
The doctor explains to Harriet Ashley has suffered a seizure and they need to run tests to find out the cause. In her boozed up state, Laurel gets the wrong end of the stick when she sees Sandy crying, and tells everyone Ashley is dead. But is she right?
Hollyoaks, C4, 6.30pm
Sinead is adamant she's telling Ste she loves him today, but Scott isn't so sure it's a good idea.
She heads to the Hutch to talk to Ste, but when she sees him hugging John Paul she becomes enraged that JP's trying to steal her man back and makes up a horrific lie to get Ste's attention. But how will he react?