EastEnders, Corrie, Emmerdale, Hollyoaks: we take a look at tonight's top soap stories…
EastEnders, BBC1, 8pm
Sharon is in high spirits when The Albert gets a raving review from the local newspaper, but her mood soon plummets when Phil reveals Vincent now owns the bar.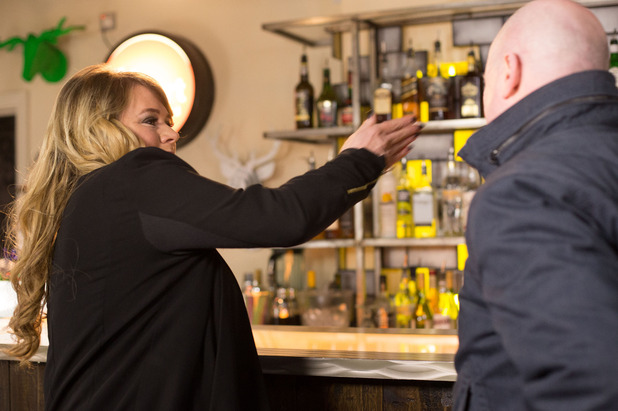 When Phil admits he forged her signature on the paperwork, she's absolutely livid and lets her husband know about it by slapping him. She tells Phil as soon as she's found her birth father, their marriage is over.
Later, Phil hands her a piece of paper with her dad's address on it. He drives Sharon to the house and she prepares to face her past, but can she brave it?
Coronation Street, ITV, 7.30pm & 8.30pm
Gail and Andy try to intercept a parcel sent by Susan to Michael when they realise it's a photo album containing pictures of the real Gavin as a child.
They can't get their hands on it though and as they sit with Michael while he flicks through, it suddenly dawns on Michael Andy is not his son. Forced to reveal who he really is, Andy begs Michael to forgive him and insists he looks on Michael as his real father.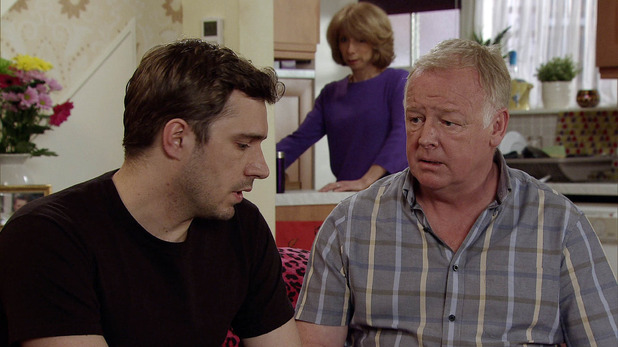 When it then emerges Gail was in on the deception and also that the real Gavin is dead, Michael's devastated by the betrayal. Can he ever forgive them?
Emmerdale, ITV, 7pm
Rakesh tries to encourage Kirin to focus on his education in the wake of the news about Vanessa and Adam's one-night stand, but Rakesh is annoyed when Kirin insists he won't walk away if the baby is his.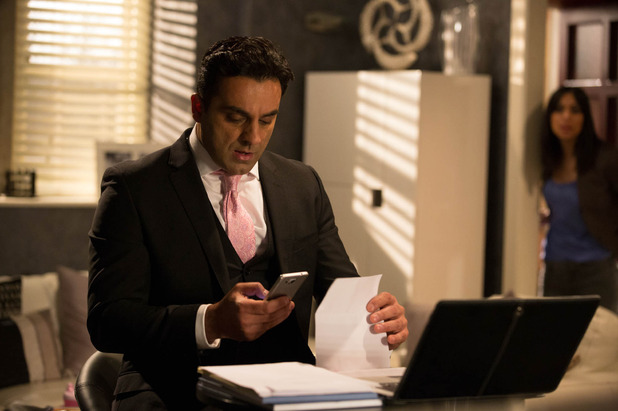 Deciding to tackle Vanessa instead, Rakesh goes round to see her. But when she's not there and he spots the DNA letter on the side, he takes it. He's horrified when he sees the results, but what will he do with the information?
Hollyoaks, C4, 6.30pm
As Dylan waits for his ankle operation he's surprised when his mum, Val, turns up at the hospital. As he's taken into theatre, Trevor and Val wait outside and he ends up confiding in her about Esther keeping the baby.
Grace is furious when she finds out Val was at the hospital, and storms off, unable to talk about her own feelings. She heads to the Loft where she starts doing some DIY and as she's furiously drilling, the dodgy electrics go bang and she's sent flying to the floor. Will anyone find her?