Virgin Media's V Festival is celebrating its 20th birthday this year. WE KNOW! TWENTY YEARS! Where did the time go? In honour of this mega milestone (and the fact we love anything to do with summer festival planning), we've rounded up the 20 must-have essentials if you're taking on the muddy fields* and music fans this year!
* We shall, however, remain optimistic that it's sunshine and dry grass all around!
1. Sunscreen
Obvs because we remain eternally optimistic for bright skies, beaming sunshine and running around in shorts and T-shirt feeling all warm. And a sunglasses shaped mark across your face isn't a great look. Just ask poor old Kim K…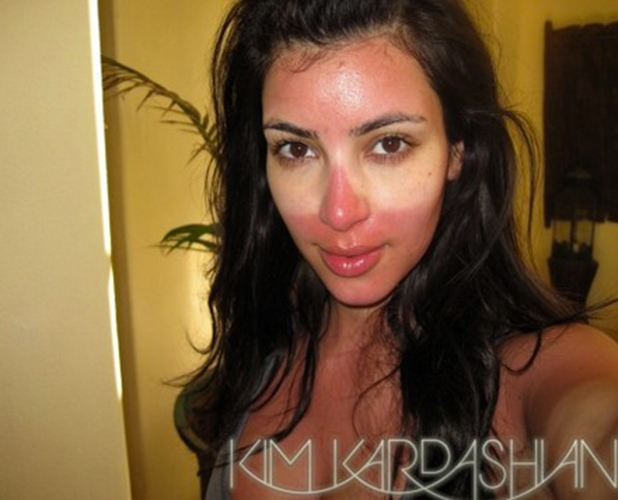 2. Poncho
But as we are realistic and have experienced many a UK summer, we know the chances of rain are very, very high. We may still get wet as we bob along to the artists, but at least with a poncho you feel somewhat covered up.
3. Welly boots
Yes, yes, we know. This is obvious. But trust us, you will WANT to bring them! Even if it isn't wet and muddy. There's nothing worse than traipsing back to your tent at night following the last act wearing flip flops. You can't even BEGIN to imagine the things we've seen lurking on the fields at the end of the day. We would rather our toes did not make contact. Plus, drunk people pushing past and stamping on your tootises? Ouch!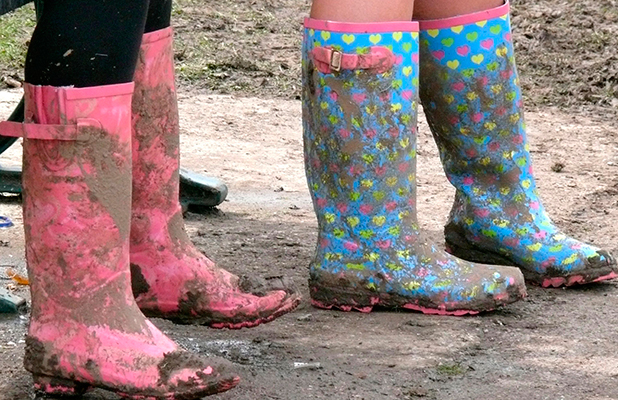 4. Phone charger kit
You'll probably run out of battery within the first day but you can try to prolong it a bit by using a phone charging kit. Virgin Media sponsors V so lucky festival goers do have phone charge points and can access WiFi all weekend. Obvs important when we want to make our friends insanely jealous with our fab pictures! But, when your phone dies, and it WILL die, make sure you have a meeting point with your friends. Don't do as we did one year and say, 'Meet you at the burger stand next to the bar.' There are about A MILLION burger stands and bars at the event!
5. Sunglasses
Not only do they look cool and hide tired/hungover eyes or lack of make-up but also squinting at your favourite band performing when the sun is behind them is not fun. NB: do not wear said sunglasses when it gets dark or you'll look like a massive idiot. That only works for Beyonce. Plus, you'll inevitably break them so bring a cheap pair.
6. Baby wipes
Seriously, what would we do without them?! While some eager beavers will get up early and queue for the showers, we'll be wiping off the day's dirt and grime with our trusty wipes. Okay, nothing beats a steaming hot shower with fragranced gel and moisturizer, but we'll make do with the wipes for a weekend if it means getting back to the bands and fun sooner.
7. Drinks and plastic cups
You can buy booze at festivals obviously but if you fancy a tipple at your tent, don't forget to pack some extra. You can't bring it into the festival field but if you're planning on taking some time out from the bands and chillaxing in the campsite, best to bring your own bottles… DRINK RESPONSIBLY, PEOPLE!
8. Antibacterial hand gel
Portaloos. Thousands of people. Enough said.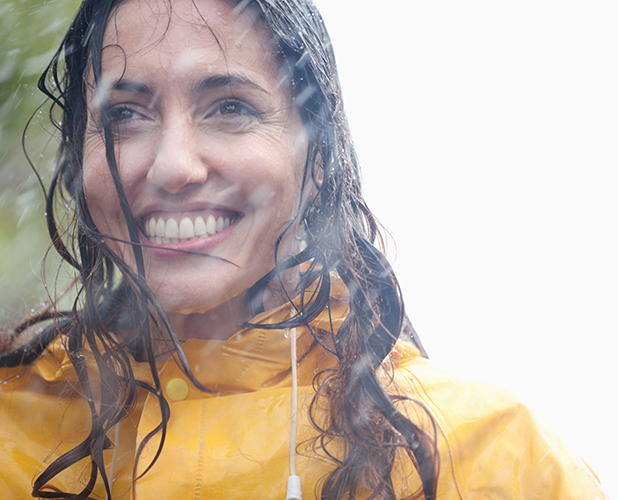 9. Towel
Not because you'll be having a shower but just because they come in incredibly useful! Particularly if it's raining and you're absolutely soaking by the time you get back to your tent. Sleeping in a drenched bed? SO NOT FUN.
10. Air bed and pillow
On the subject of sleeping, if you're feeling flash and don't mind lugging stuff from the car then we'd seriously recommend investing in an air bed and bringing a pillow. It's amazing the difference it makes having a cushioned bed over a rocky ground.
11. Spare hair bobbles
Because, ladies, how annoying is it when your one hair bobble snaps and you have no spare?! AHHHHH!
12. First Aid Kit
To please your mum and also because there's a good chance you may need it. Wearing welly boots all day or running around a field in flip flops? The likelihood of needing a plaster is pretty high. Also paracetamol. After a night of drinking. You know why…
13. Water
An annoying one if you're arriving by train or have ages to walk between car and campsite but really quite useful. There are taps at festivals where you can queue with a bottle to fill up but when you're cosy (or semi cosy, anyway) in your sleeping bag in the middle of the night, way better to have a bottle beside you. You'll probably need one too. Sunshine, screaming, singing along and boozing all mean major dehydration.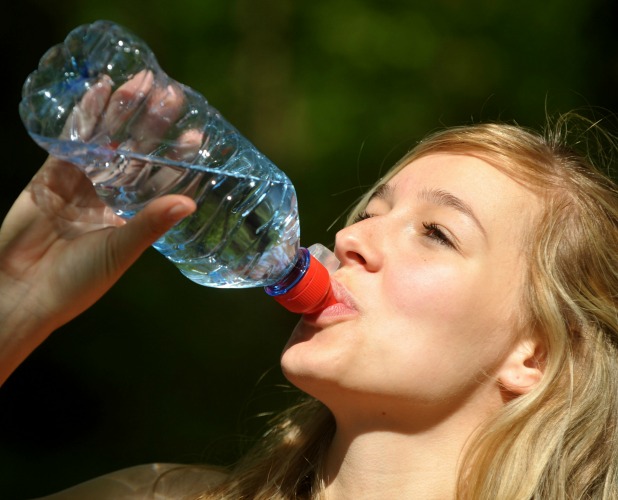 14. Sweets and snacks!
You can get burgers, chips, kebabs, pizza… pretty much anything you want at a festival. But chocolate, crisps and some Haribo? Less available. Stock up on sweet treats if you're a fan. They could double as breakfast as well and give you a nice morning sugar rush. (Don't tell your mum.) On the flipside, if you're a healthy sort, festival food may not do it for you so you'd be wise to bring your own goodies for the weekend.
15. Toilet paper
Keep some in your handbag. Trust us!
16. Handbag
Speaking of handbags, an over the body, smallish one is usually best. Anything on the shoulder will annoy you by falling down repeatedly, anything big will be too heavy and get in the way. A nice bag that goes across your body and can contain your essentials is perfect. Also probably safer. Pickpockets do target festivals.
17. Dry shampoo
A saviour to all of us. Keep your hair smelling fresh and looking moderately okay for the weekend. Probably not as much use if it's pouring with rain for three days solid, though...
18. ID
Just in case!
19. Deodorant or body spray
We all smell lovely au naturel of course but it never hurts to have a little fragrance boost. Tip: don't spray inside your tent unless you want to suffocate your tent mate.
20. Camera
A bit of a controversial one. On the one hand, you run the risk of losing it / damaging it / getting it wet in the rain. But, as mentioned before, your phone will inevitably run out of power, so if you want to preserve your festival memories, maybe stick the camera in your bag. And take VERY good care of it! Also, make it a rule: no deleting any pictures until you're back home!