Documentary series 24 Hours In A&E returns for a new run filmed at St George's hospital in London.
As the patients arrive at the busy department, the medical staff fight to make them better and save lives.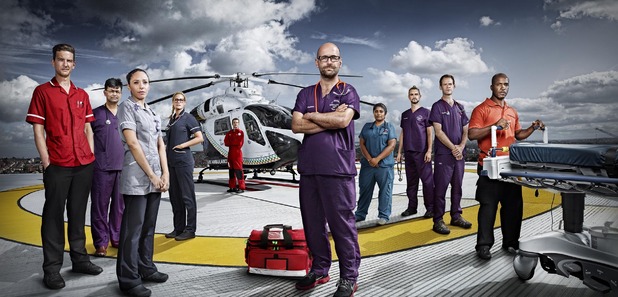 Ashley was giving his dad Tim a lift on his motorbike when a car pulled out in front of them. Tim has an injured shoulder and Ashley is taken into resus, where doctors are concerned he could have back, pelvis, and internal injuries.
Elsewhere, London ambulance driver Jim, who's 77, has collapsed at the wheel of his vehicle at work and driven into a lamppost. His colleagues suspect he might have had a stroke, can the docs give him the clot-busting drug he needs in time? And will he have to give up the job he loves?
24 Hours In A&E, C4, 9pm
Soap gossip from our friends at Inside Soap below!