Corrie, Emmerdale, Hollyoaks: we take a look at tonight's top soap stories…
Coronation Street, ITV, 7.30pm
Worried for her home and her job now Liz is selling her half of the pub to Travis Ltd, Michelle confides in Carla.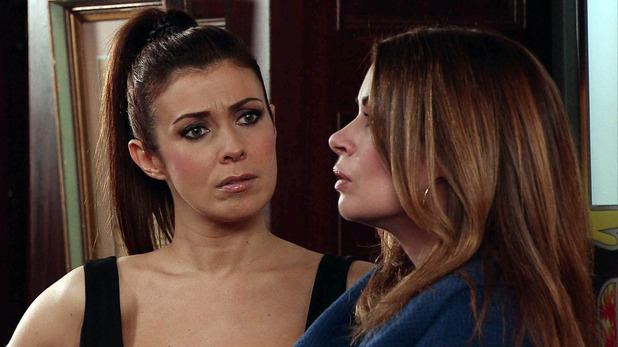 It's Michelle's hen night, but she's not really in the mood to party. However, Carla soon brings her out of her funk when she offers to buy Liz's half of the pub instead, therefore ensuring Michelle's job is safe.
Emmerdale, ITV, 7pm
Laurel is angry when her bank card is declined after Marlon decided he wouldn't fund her drink habit any longer. She goes to confront him in the pub, but he remains firm – he'll pay the bills and buy food, but won't give her money for booze.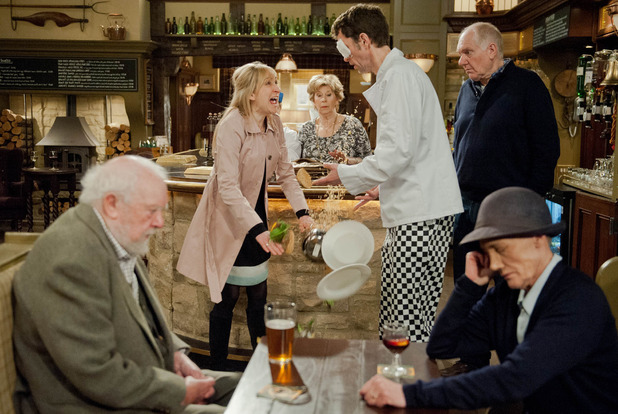 Furious Laurel lashes out and smashes some plates before asking everyone around her for money, but they all refuse and she storms off.
Later, she heads to a bar where she relies on men to buy her drinks, but just how far is she prepared to go to get her next fix?
Hollyoaks, C4, 6.30pm
It's the day of Patrick and Maxine's custody hearing and Patrick is determined to make sure it goes his way so he calls on Darren to help.
Darren doesn't want to know until Patrick tells him he saw him hiding a gun and has video evidence to back it up. He demands Darren lie to the court at the hearing to help him get Minnie or Patrick will go to the police. What will Darren decide?