EastEnders, Corrie, Emmerdale, Hollyoaks: we take a look at tonight's top soap stories…
EastEnders, BBC1, 8pm
It's judgment day for Dot and as her family and friends gather to hear the verdict.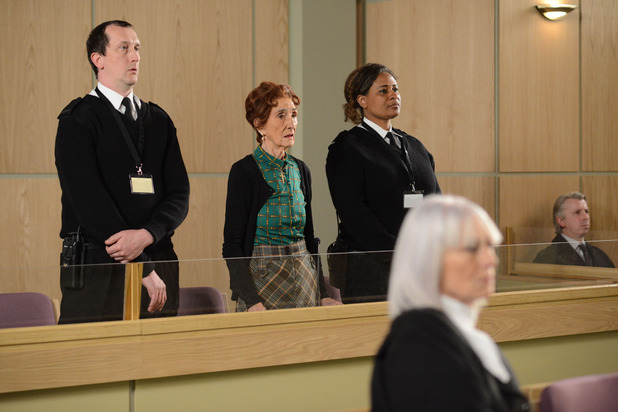 She waits nervously to hear what the jury have to say and how they will decide her fate. Is Dot guilty or not guilty?
Coronation Street, ITV, 7.30pm & 8.30pm
It's the day of reckoning for David and Callum, but David's desperate to get Callum to agree to sort out custody between them. Callum's not interested and they head into court.
As David's lawyer paints him as the doting dad, Callum's lawyer immediately counteracts with a character assignation dragging up David's criminal past. David struggles to keep his cool and ends up storming out.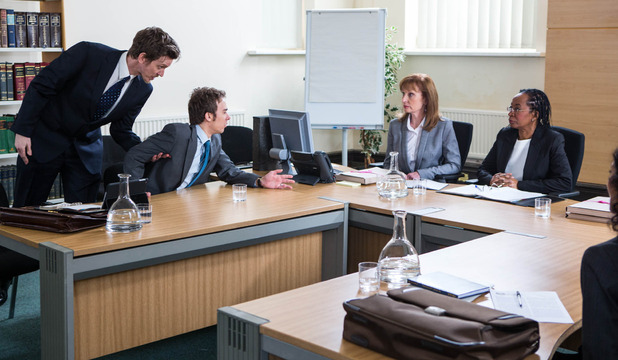 When he returns to court, he apologises to the judge, but she orders a full cafcass report before she makes a ruling. But what will be decided about Max's living arrangements in the interim?
Emmerdale, ITV, 7pm
After finding out about Jai locking Charity up, Rachel is determined to have it out with him, and threatens to go to the police with the information if he doesn't allow her to have full control of her son.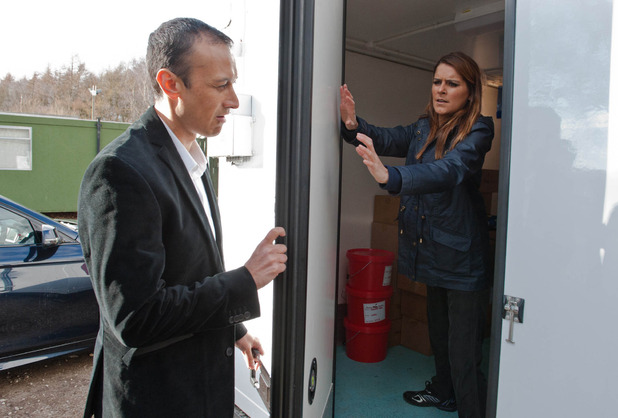 Jai forces Rachel to the factory saying there's a problem he needs her help sorting out, and she reluctantly goes with him. As she lays into him and tells him to back off and leave her alone, Jai is composed as he locks her in a freezer unit. She's terrified as she's trapped, scared and alone. Will anyone come to her rescue?
Hollyoaks, C4, 6.30pm
As Freddie and Lindsey prepare to get married, they have no idea Mercedes has gone to the police and Grace is about to be released.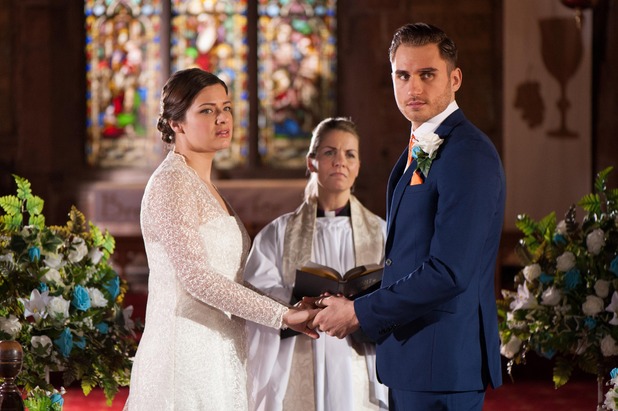 Joe is also on the warpath after Lindsey tricked him into thinking she wanted to get back together. He storms into the church during their vows, drunk and causing a scene.
Freddie is furious and the two brothers fight in the church. Joe falls into Scott, who bumps back into Sinead, whose waters break and she goes into labour. Will they get her to the hospital in time? And will Freddie and Lindsey ever get married?
Check out more soap goss in the video below!