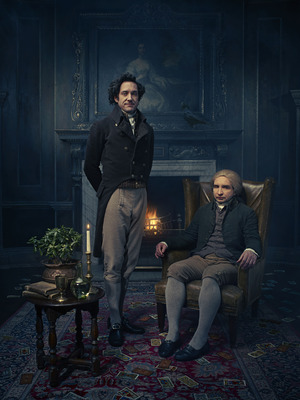 A magical new drama hits Sunday nights as we meet Jonathan Strange & Mr Norrell.
It's 1806 and although magic once existed in England, it has long since faded, until the reclusive Mr Norrell is discovered in Yorkshire.
He arrives in London to offer the government his services as a magician, but rising politician Sir Walter Pole refuses to align himself with such a disrespectable art as magic. As Mr Norrell prepares to return home, news comes of Sir Walter's sickly, and wealthy, fiancée, and Mr Norrell makes a deal to restore her life and prove magic respectable.
Meanwhile, the charming and dissolute Jonathan Strange, who's not particularly interested in the art, discovers he has magical powers too…
Jonathan Strange & Mr Norrell, BBC1, 9pm