EastEnders, Corrie, Emmerdale, Hollyoaks: we take a look at tonight's top soap stories…
EastEnders, BBC1, 8pm
Mick attempts to bond with the new baby and assures Linda they don't need to do a paternity test, the baby is his child regardless.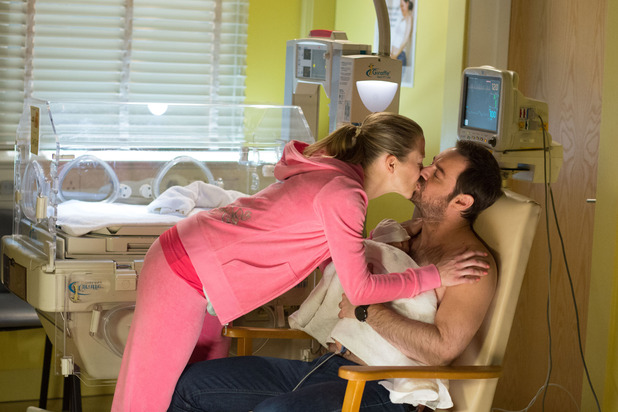 Shirley isn't sure it's a good idea and urges mick to find out who the real dad is. Their discussion is interrupted by a terrified Linda who calls to tell them Dean's arrived at the hospital.
When he gets to the hospital, Mick talks to a nurse and realises there's a way to discover the baby's paternity and despite Linda's reluctance, Mick decides to find out who the daddy is. What will the results say?
Coronation Street, ITV, 7.30pm & 8.30pm
Faye tricks Tim into letting her go off with her mates instead of looking after baby Miley. Anna's furious when she finds out and meets Faye off the school coach, handing the baby over to her in front of all her friends.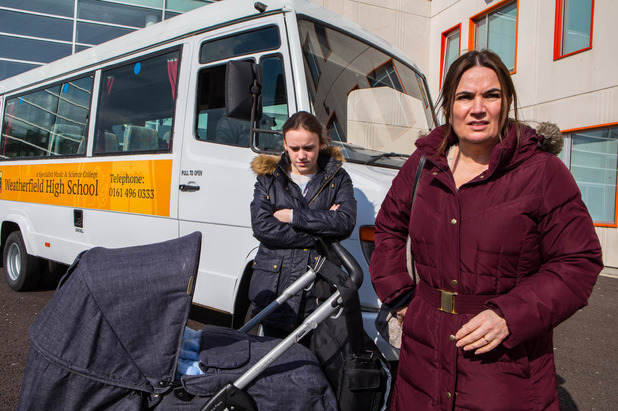 As Faye's school mates gather round the baby, Jackson pushes his way through the crowd and stares at his daughter.
Back on the street, Anna's at the end of her tether, accusing Faye of being a bad mum, leaving the youngster upset. Their row is interrupted however when Josie and Jackson turn up and reveal he's admitted to being Miley's father. How will the families move forward?
Emmerdale, ITV, 7pm
With Lachlan still missing and everyone out looking for him, Robert urges a tired Chrissie to get some rest and he'll continue the search.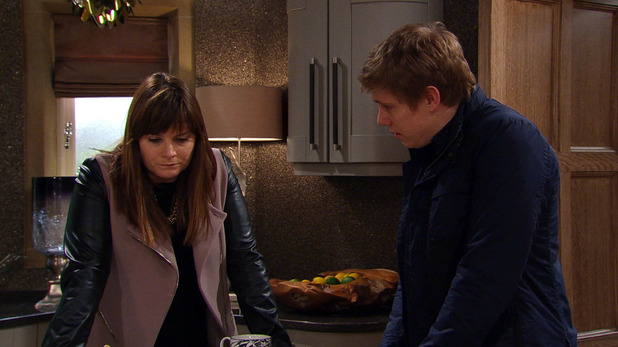 Chrissie's relieved when he calls to say he's found Lachlan, but what state is the boy in? And is everything as it seems?
Hollyoaks, C4, 6.30pm
Trevor gets Darren to help him bring Mercedes back to the village, but Darren secretly calls Freddie and gives him clues to his whereabouts and who he's with.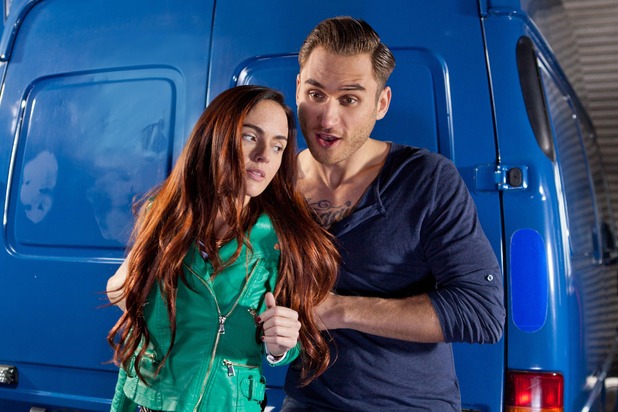 As Darren stalls Trevor, Freddie swoops in and grabs Mercedes. He takes her to the Roscoes' garage and tells her to leave for good. Phoebe turns up unexpectedly and is stunned to see Mercy alive, and when Porsche finds out, she slaps her cousin.
Trevor sees Mercedes as she's trying to leave again and tells her if she goes anywhere, he'll kill Phoebe. What will Mercy decide?
Check out more soap goss in the video below!