Corrie, Emmerdale, Hollyoaks: we take a look at tonight's top soap stories…
Coronation Street, ITV, 7.30pm
With Steve having sold his share of the pub to Travis Ltd, Tony tentatively suggests to Liz she should consider selling her share too so they can go off and start afresh somewhere else.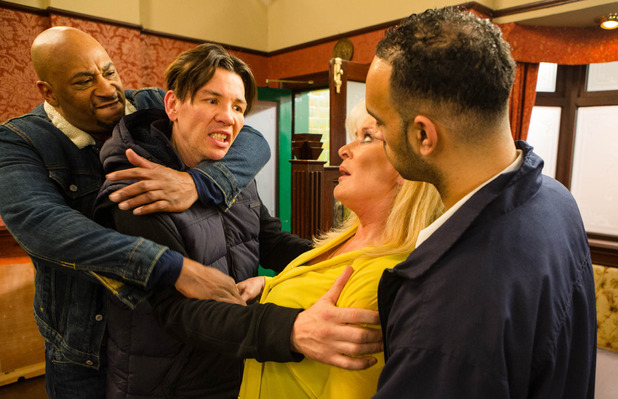 Liz won't hear of it, so Tony tries new tactics and arranges for a couple of mates to put the frighteners on Liz. Two thugs arrive in the Rovers and threaten her, but will it convince Liz to sell up?
Emmerdale, ITV, 7pm
After rescuing Lachlan, Alicia is trapped in her car with him, while the gang of lads throw stones at them.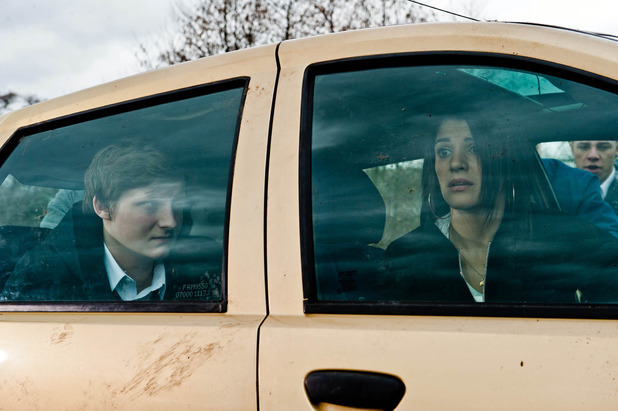 Forced together, the pair finally talk about what happened, and when they return to the village Alicia makes a life-changing decision that will effect her family forever: she wants them to sell up and move away. But what has Lachlan said that's prompted this?
Hollyoaks, C4, 6.30pm
As Cindy tells Jason their kiss was nothing but a bit of fun, she's shocked when she finds out Simone witnessed the whole thing. Under pressure to justify herself, Cindy shouts how much she loves Dirk and he's her hero.
Dirk overhears the latter part of the conversation and his heart soaring, whisks her off for an afternoon of passion. Soon they're wondering why they're waiting to get married and decide to do it immediately.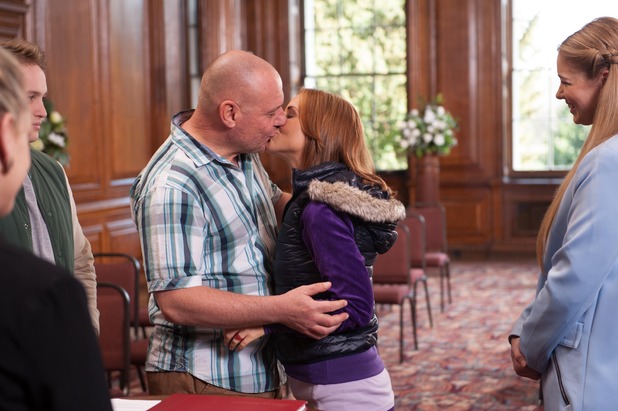 Heading to the register office in their casual clothes, and with Holly, Jason and Hilton by their sides, they say their vows and become man and wife. But as the celebrations continue back home later, a mystery visitor arrives to turn Cindy's world upside down…
Check out more soap goss in the video below!