Ever wished you could go back to the days when Lizzie McGuire, That's So Raven and Drake & Josh were a permanent fixture on the TV guide? Us too! We might not be able to do that, but we can tell you what your favourite TV stars have been getting up to since they first appeared on our screens...
Oh, the hours we'd spend catching up on our fave childhood icons, soaking in the life lessons they'd teach us, sharing their heartbreak, laughing at them (but mostly with them) as they dealt with their high school struggles and how annoying it was having to grow up. We
always
rooted for them against the not-so-nice cool kids and we
loved
how they always made us feel like we could take on the world.
So what ever happened to the made-up characters that we became so besotted with?
Here's our TV favourites ten years (or so) later...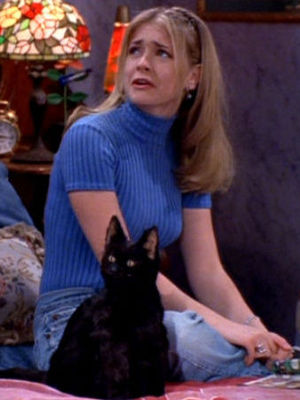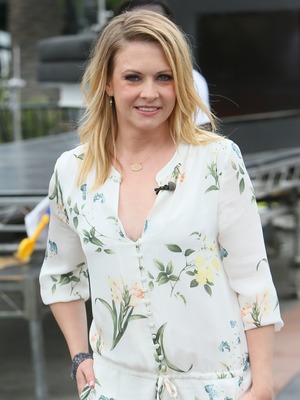 1. Sabrina The Teenage Witch: Sabrina Spellman / Melissa Joan Hart
Then: Who better to start with than good ol' Sabrina Spellman. She had us all wishing we too could have magical powers, even if being a witch didn't always work out for her sometimes. She was smart, funny, had fabulous aunts, a talking cat (not many people can say that!) and even bagged herself the cute guy at school, championing over cheerleader Libby. We heart'ed her for that.
Now: Fast forward ten years and Sabrina may now be all grown up, but Melissa Joan Hart still has that wicked sense of humour she brought to her alter-ego all those years ago. You just need to watch
Melissa and Joey
to see that! She's married to musician Mark Wilkerson and is a fully-fledged mummy to three sons, Mason, Braydon and Tucker.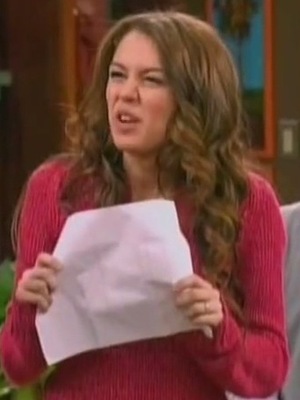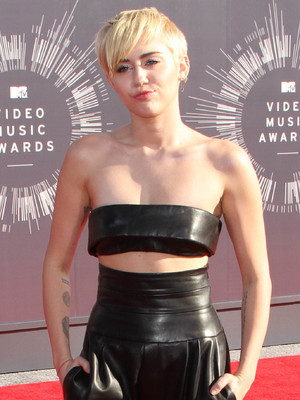 2. Hannah Montana: Hannah/Miley Stewart / Miley Cyrus
Then: Back in the day every girl wanted to be Hannah Montana! How cool would it be to be a global superstar and nobody knowing your secret?! Apart from your BFF of course! Hannah/Miley Stewart literally had the 'best of both worlds'. A normal teenage girl by day and a bonafied popstar at night, but she never let the fame get to her head. Instead, she rocked up to school like the rest of us, had her fair share of "sweet niblets" moments and always (in the end) put her pals first.
Now: Hannah Montana is no more and Miley has strayed well away from that sweet, innocent-eyed girl we used to see day in, day out on out TV screens. Gone are Miley's luscious locks as nowadays she's rocking an edgy platinum blonde crop and is known for flashing the flesh in her risque ensembles! Who'd have thought Hannah Montana would have made twerking a global sensation and Miley Stewart would never have been seen getting down and dirty with Robin Thicke at the VMAs!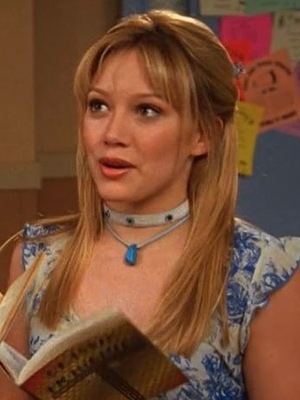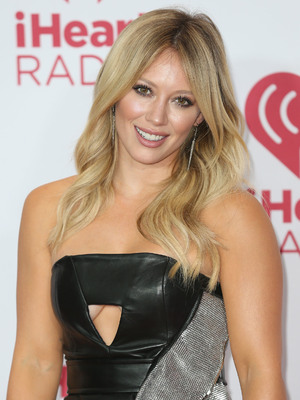 3. Lizzie McGuire: Lizzie McGuire / Hilary Duff
Then: Lizzie may have been a total klutz, but we loved her for that and we're sure you'll agree it would have been nice to have a cartoon version of ourselves saying how we really felt when we were younger. Think of all the things you would have got yourself out of! While Lizzie may have ignored her animated conscious most of the time, she always did the right thing in the end, proving that do good'ers can come out on top. Plus, she totally rocked a bandana!
Now: Hilary is without Lizzie's true-talking shadow following her around, but she is doing just fine without it. Following her Lizzie days, the 27-year-old became the face of our rom com collection, treating us to many goodies including
A Cinderella Story
(we can easily recite that by memory) and
The Perfect Man
. Not only has she got a whole host of music under her belt, Hilary's rubbed shoulders with Serena and Blair on
Gossip Girl
and she's an uber-cool mum to her three-year-old son Luca.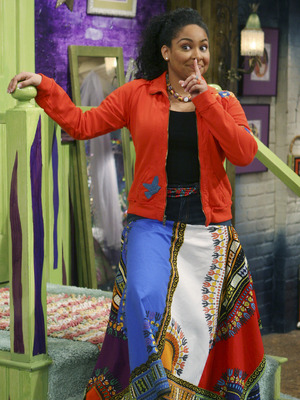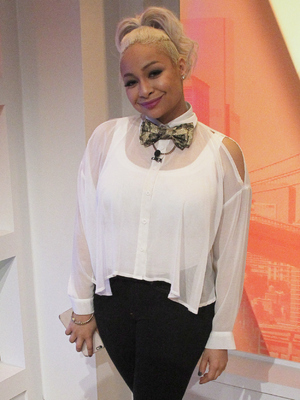 4. That's So Raven: Raven Baxter / Raven-Symoné
Then: Raven Baxter taught us all that you cannot tempt fate. She may have had a weird and wonderful eye that could see into the future, but she learnt the hard way you cannot always twist what's ahead. Not afraid to stand out, fashionista Raven was always working on her new designs and that came in handy for her wardrobe of disguises when devising her next plan to stop her predictions coming true. She, Chelsea and Eddie were the best of friends and like us all, Raven counted on her mumma for a little advice when things didn't exactly work out as she hoped.
Now: Raven looks a far cry from her former self, ditching her sleek long locks for a fierce ice blonde, half-shaved do. Since her
That's So Raven
days she went on to star in
The Cheetah Girls
("amigas, cheetahs, friends for life" - remember that?!) and now she brings a whole lot of sass to US chat show
The View
.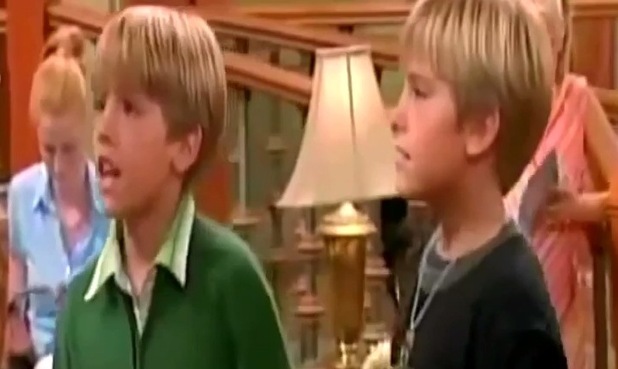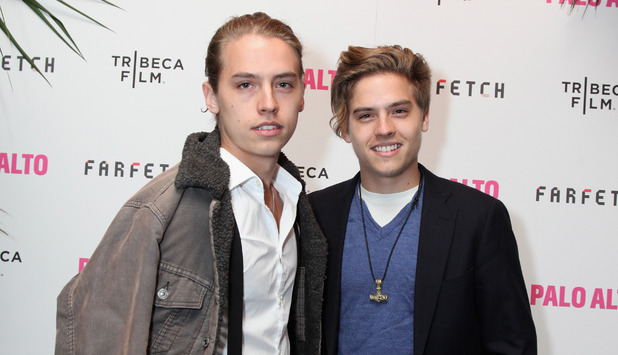 5. The Suite Life of Zack & Cody: Zack and Cody Martin / Dylan and Cole Sprouse
Then: Zack and Cody were the twins you wished would hang out with you and your pals. Cody was a smart, straight-A student, the sensible twin who always got roped into his brother's trouble-making schemes. Zack, a cool skater dude who was a little immature and loved making mischief. The older twin by ten minutes he never let Cody forget it, often using 'I'm the older twin' line as a way to get what he wants. The boys got to live in a swanky posh hotel and didn't you just love watching them terrorise Mr Moseby?!
Now: Gone are their baby-faced looks and their floppy hair, Dylan and Cole are now all grown up. A little off the radar nowadays, both boys turned their back on acting for a little while, heading to university in New York. While Dylan studied video game design, Cole opted for humanities and archaeology. Seems quite fitting to their Disney channel characters, no? Zack and Cody still live on...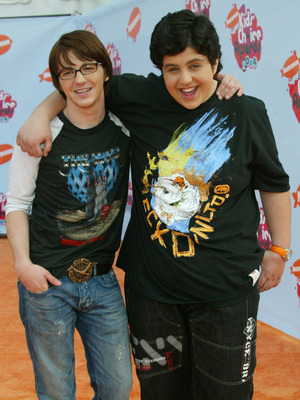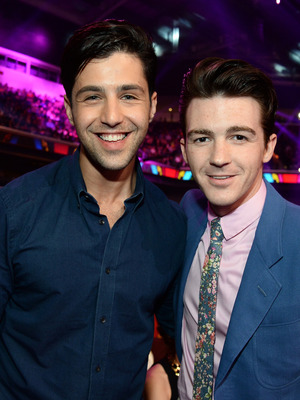 6. Drake and Josh: Drake and Josh / Drake Bell and Josh Peck
Then: Drake and Josh were our favourite pair of stepbrothers. You had Drake the good-looking, care-free musician who was always popular with the ladies. Then you had Josh who was hopeless at dating, a little geeky and never in with the cool crowd. Despite their differences they did learn to get along and their sticky situations always managed to put a smile on our faces.
Now: Move over Drake, there's a new hot guy in town... Who'd have thought the tables would turn for these two? Getting into shape, Josh no doubtedly has girls falling at his feet after his in-credible transformation and he looks completely different to that boy who shot onto our screens in 2004. Josh revealed he wanted to get healthier and happier, insisting his weight loss was inspired by the hope he could be a good role model for other kids to do the same. Drake, meanwhile, went onto focus on his music and despite a career-threatening injury, the Nickelodeon star is said to already be back playing guitar again. Hurrah!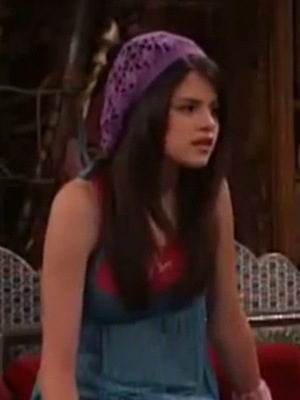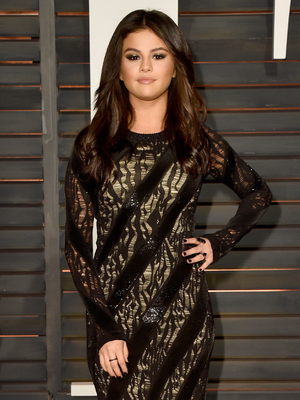 7. The Wizards of Waverley Place: Alex Russo / Selena Gomez
Then: Alex was the cool and confident wizard. A little insecure, she came across as the mean girl who wasn't always nice to her family and friends in her mission to be liked. Her best friend Harper always had her back though, and was often her voice of reason when Alex got carried away with her latest scheme. Justin her brother was the goody two-shoes of the family, but despite her constant teasing, Alex loved him for that and wished sometimes she could just be a little like him. We've all been there, right?
Now: Not only is Alex without her magic, but she's ditched her mean girl rep and become a total sweetheart. These days Selena is all about being heart-felt and when she's not being thankful on Twitter or dazzling on the red carpet, she's cosying up with her girl pals for fun-filled nights in (seriously, can we be part of Taylor Swift's girl gang?). Selena was the talk of the town thanks to her relationship with teenage heart-throb Justin Bieber, but now she's moved on from the 'Baby' singer and is setting her sights back onto the music charts.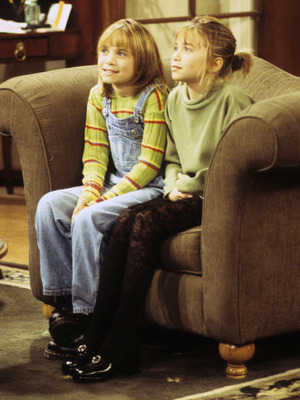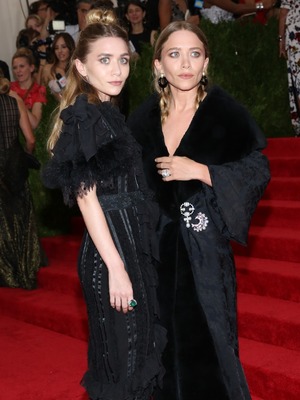 8. Two Of A Kind: Mary-Kate and Ashley Burke / Mary-Kate and Ashley Olsen
Then: Mary-Kate and Ashley were arguably the cutest twins ever. They might have been identical, but the girls couldn't have been more different. While tomboy Mary-Kate was more interested in playing sports than going shopping, her 12-year-old sister Ashley was all about the boys and perfecting her catwalk pose.
Now: Mary-Kate and Ashley Olsen have done Ashley Burke proud as both are considered quite the fashionistas nowadays. Not only did the girls go on to create their own couture clothing line, but they're often spotted sitting on the FROW of many a catwalk show and rubbing shoulder's with the fashion industry's finest. Not bad, eh!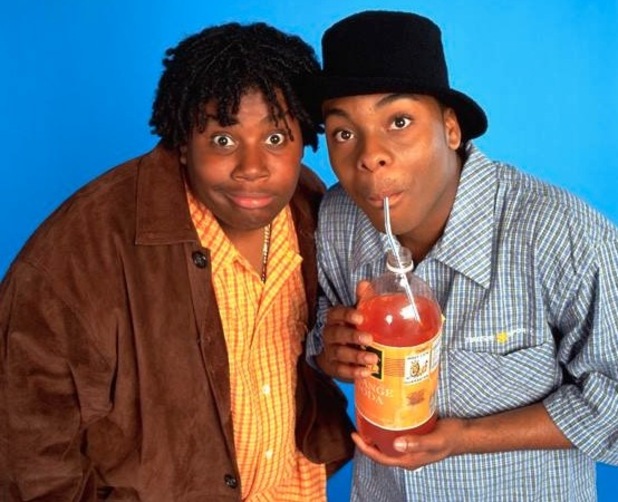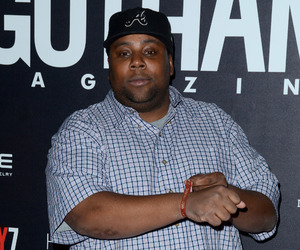 9. Kenan and Kel: Kenan and Kel / Kenan Thompson and Kel Mitchell
Then: If you were ever in need of cheering up back in the day, Kenan and Kel were your go-to guys. Kenan's scheming and plotting was always made ten times more hilarious with his lovable, orange-soda loving bestie by his side and when you heard "aw, here it goes", you just knew mishaps and mischief were bound to go down.
Now: Kenan is still entertaining the masses and is a regular face on US comedy show
Saturday Night Live
. Kel, meanwhile, was rumoured to no longer be in the land of the living a few years back, but he is still very much alive and well (phew!). Rumour has it that the pair had a falling out and are no longer speaking, but we SO hope this isn't true. There's no Kenan without Kel, after all!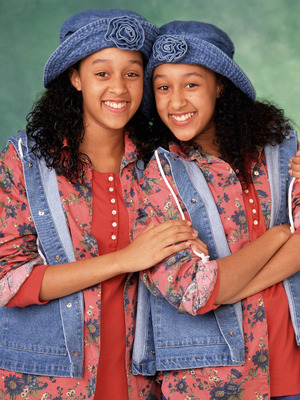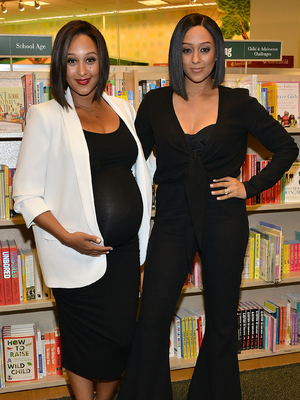 10. Sister Sister: Tia and Tamera / Tia and Tamera Mowry
Then: While Mary-Kate and Ashley might have been the cutest twins ever, Sister Sister's Tia and Tamera were no doubt the coolest - and we're not just going by their retro wardrobes. If Tia wasn't your favourite twin with her level-headedness, straight-As and total honesty, impulsive Tamera and her love for Coolio and Boyz II Men definitely won you over. Oh, we miss these two on our screens!
Now: Tia and Tamera survived the high school drama and teenage break-ups, with both now revelling in their own happy endings. Tia married seven years ago, welcoming her son Cree Taylor four years later, whereas Tamera wedded her husband back in 2011 and is currently expecting their second child, a baby girl, in July this year. She is already mum to son Aden, two. Aww!
For exclusive competitions and amazing prizes visit Reveal's Facebook page NOW!