Corrie, Emmerdale, Hollyoaks: we take a look at tonight's top soap stories…
Coronation Street, ITV, 7.30pm
When Sarah lectures Callum on his parenting skills, canny Carla picks up on the chemistry between them and tells Nick how friendly his sister seemed with the enemy.
Meanwhile, Cal's determined to get closer to Sarah, so buys Bethany a new phone. But worried how she's going to explain the handset to David, Sarah's angry at Callum.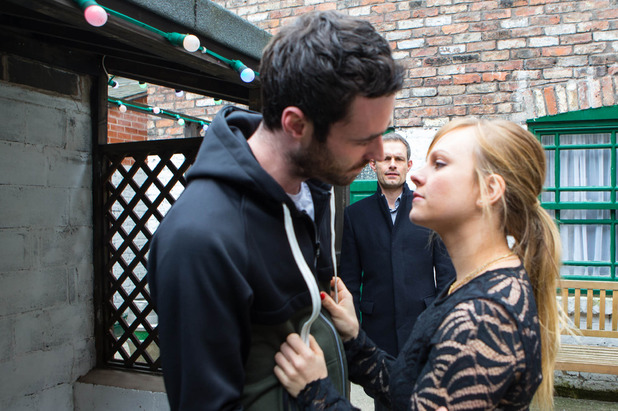 He soon gets round her though when he follows her into the Rovers back yard and charms her into another kiss. But they're caught in the act by Nick – what will he do?
Emmerdale, ITV, 7pm
When Vanessa sees Marlon and Leo together she starts to have second thoughts about her termination. Knowing this could be her only chance at motherhood she isn't sure she can go through with her planned abortion.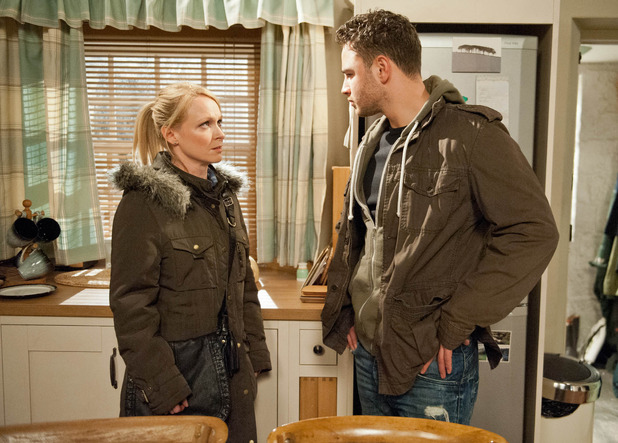 She tries to talk to Kirin in the café, but she's so terrified of losing him she can't admit the truth. Instead she goes to see Adam and tells him she's pregnant. How will he react to the news he could be a dad?
Hollyoaks, C4, 6.30pm
Grace isn't a happy bunny to discover her new cellmate is Reenie McQueen. Given Grace is inside for supposedly murdering Reenie's niece Mercedes, Reenie soon makes it clear she's going to make Grace's life a misery.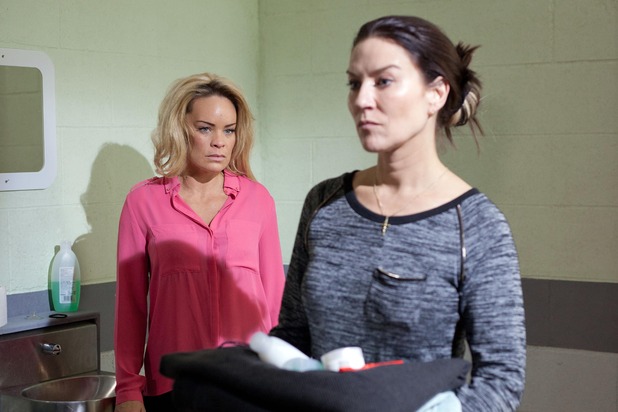 But we all know Mercedes is alive and well, and when Trevor comes to visit he thinks he brings good news for his fiancée – he's tracked down the McQueen fugitive and he's going to find her and bring her home.
Worried what Esther will do about the baby if she finds out Grace was involved in the whole Mercy set up, Grace begs him not to go to France. But will Trevor listen?
More soap gossip from Inside Soap in the video below!