EastEnders, Corrie, Emmerdale, Hollyoaks: we take a look at tonight's top soap stories…
EastEnders, BBC1, 8pm
Max's dodgy dealings catch up with him when he receives a visit from a panicked Karin telling him the police are onto the stolen cars and he has to get rid of the lot asap.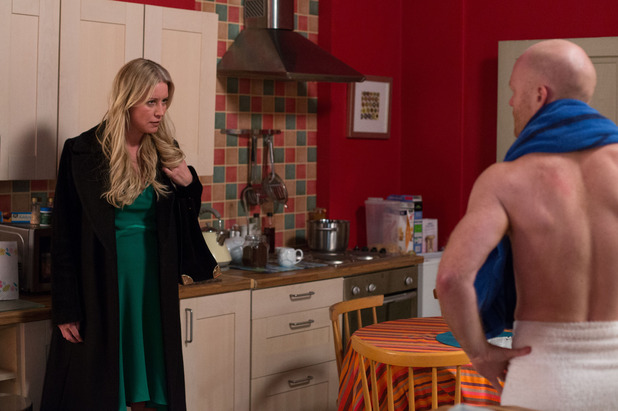 Max turns to Phil for help, but can't get hold of him, so enlists Charlie, Jay and Ben to sort the mess out. Phil eventually turns up and Karin also returns revealing the situation is more serious than she thought and Max needs to get rid of all the evidence.
As things take an embarrassing turn for Mr Branning, Phil demands Max signs the Arches back to him or else he'll go to the police. Will Max agree?
Coronation Street, ITV, 7.30pm & 8.30pm
Maria and Jenny get off on the wrong foot when Jenny overreacts after they bump into each other. Later, Liam and Jack are playing together and Jenny is furious when she catches Liam hitting Jack.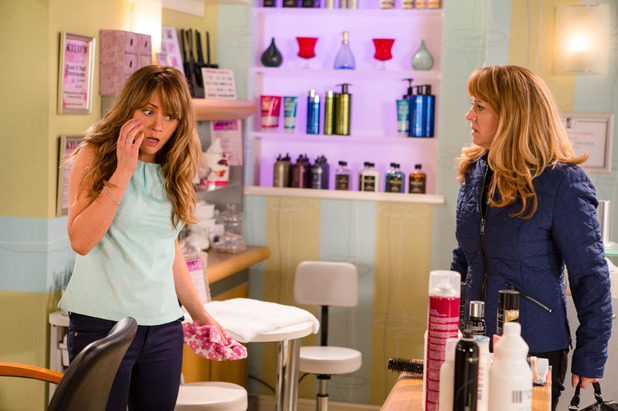 As Jenny arrives at the salon to tell Maria how badly behaved her son's been, a row ensues and Jenny ends up slapping Maria in the face, leaving Maria completely stunned.
Jenny tells everyone Maria was the one who hit her, but Sophie doesn't believe her and tries to convince Kevin Jenny's a liar. Neither Kev nor Maddie will listen to Sophie, will anyone get to the bottom of Jenny's odd behaviour?
Emmerdale, ITV, 7pm
Vanessa's feeling queasy, but she tries to forget her symptoms and get on with her day. She bumps into Adam and tells him there's no need for awkwardness between them and they agree to put what happened in the past.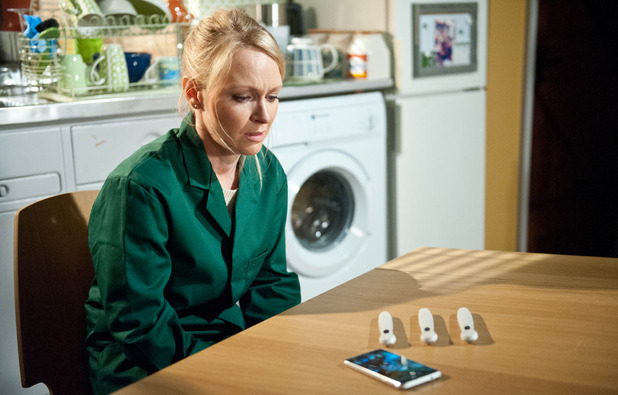 Later that morning, Vanessa's still feeling groggy and unwell and when it suddenly dawns on her what might be causing it, she rushes out in a panic. Pulling a pregnancy test out of her bag, she's dreading the result, but isn't surprised when she finds out she's pregnant. Who's the daddy?
Hollyoaks, C4, 6.30pm
Kim blackmails Lindsey into getting her her job back and Linds is forced to change her statement to Doctor S'Avage. Despite her sister still being cold with her, Kim thinks this makes everything better between them.
But when Lindsey finds Kim's stalker diary of Grace, things are frosty again as Lindsey insists her sister burn it. As Kim brings up past secrets, who is the mystery woman she goes to visit later on?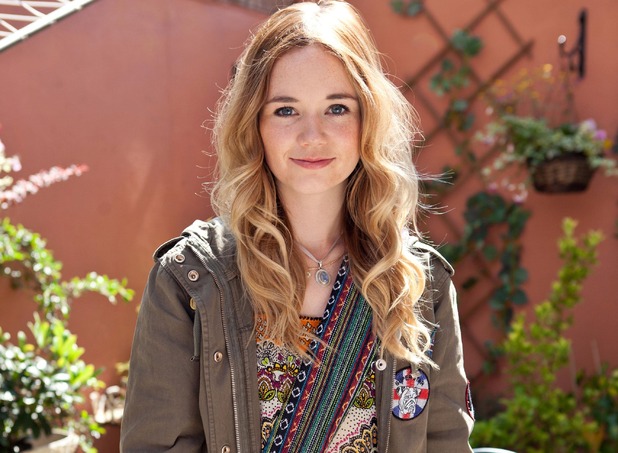 What's in your new Inside Soap! Soap spoilers video!