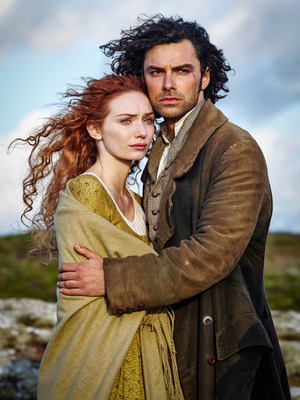 We're bidding farewell to Aidan Turner and his beautiful torso in the final episode of Poldark tonight.
Ross has one last go at turning round the fortunes of Carnmore, but he's outbid and reluctantly forced to fold the company. George has won and takes great delight in showing off his new ship and rubbing Ross's nose in it.
It's not long before our hero is getting his revenge though when he sees George's vessel being wrecked on the rocks and leads the local poor and starving to loot the contents.
Meanwhile, an outbreak of putrid throat sees Demelza and baby Julia put in danger.
Poldark, BBC1, 9pm
X Factor's most shocking moments: