EastEnders, Corrie, Emmerdale, Hollyoaks: we take a look at tonight's top soap stories…
EastEnders, BBC1, 8pm
Sylvie wants to visit her family after finding out about Stan's death, but Babe stops her and a row breaks out. As the sisters trade insults, Babe slaps Sylvie hard.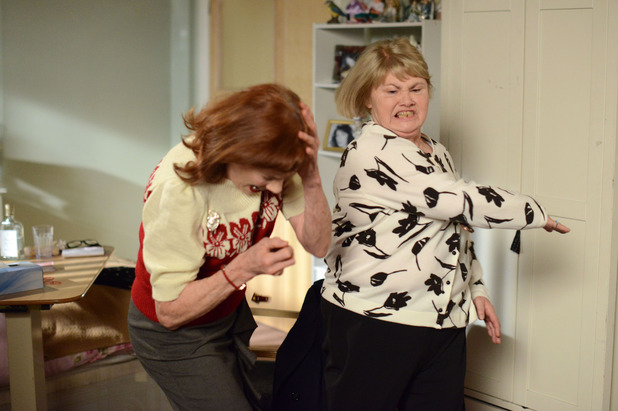 As Babe continues to try and manipulate her, Sylvie threatens to call the police and reveal to them what happened in the past. Babe reminds her she was also involved and Sylvie decides against the call. What secret are the siblings keeping?
Coronation Street, ITV, 7.30pm & 8.30pm
Gail is preparing for her wedding to Michael and hopes nothing goes wrong this time. But she's left upset when Audrey is too poorly to attend and then she sees Luke march across the street and punch Andy!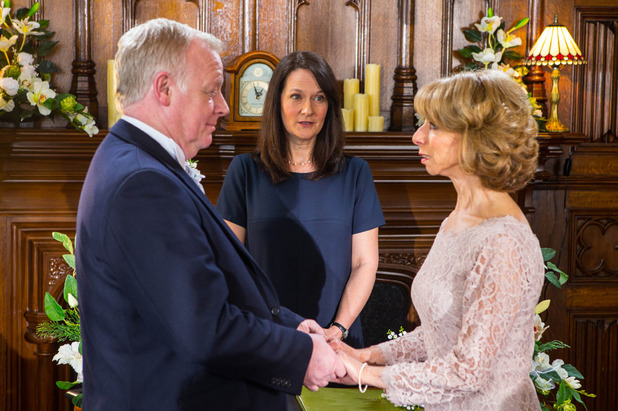 Finally making it to the registry office Gail is stunned to see Andy's black eye and furious to find out Luke too knows about his double life. Suddenly consumed with guilt, nerves get the better of Gail as she stumbles over her vows. Can she get through it and marry the man she loves?
Emmerdale, ITV, 7pm
Pete is annoyed Ross dragged Debbie into his dodgy business, but trying to distract Pete from finding out the truth, Debbie suggests to Pete they get married. Delightedly agreeing to marry her, they head to the pub to celebrate.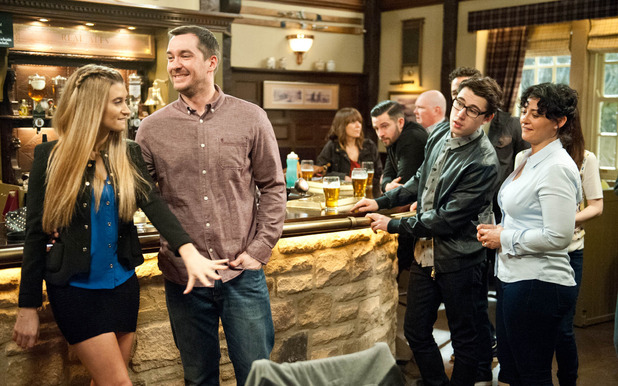 But Ross is on the warpath after Chrissie refused to pay him his extra £5000 and furious when he finds out about Debbie and Pete's engagement, he spills the beans to Chrissie about Robert's part in the Home Farm raid. As Debbie and Pete continue to celebrate, they have no idea a storm is brewing – what will Ross do next?
Hollyoaks, C4, 6.30pm
Kim's left with no home and no friends when Esther throws her out following yesterday's revelations.
She turns to Lindsey, but furious her sister slept with her ex, Lindsey isn't interested in Kim's sob story and tells her to get lost. Still feeling it's not punishment enough, Lindsey goes a step further – what will she do to Kim?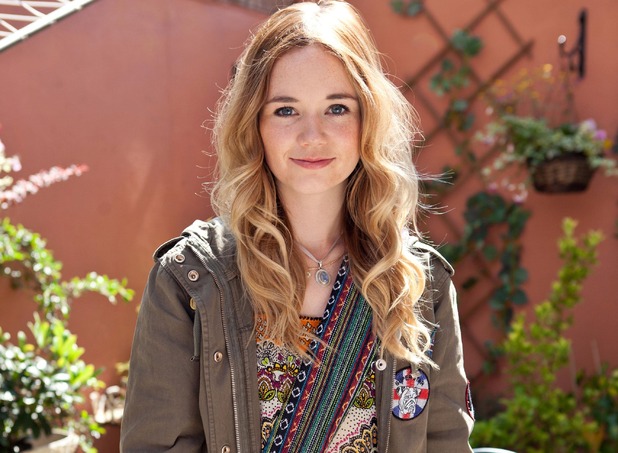 What's in your new Inside Soap! Soap spoilers video!