Jane Villanueva is a driven young woman, studying to be a teacher and dreaming of being a writer, who finds herself unexpectedly pregnant in new comedy-drama Jane The Virgin.
The reason her pregnancy is so unexpected is that Jane's never actually had sex! Having grown up with her mother and grandmother watching telenovelas, Jane's idea of romance is a little unrealistic and her devout grandma has encouraged her to save herself for marriage.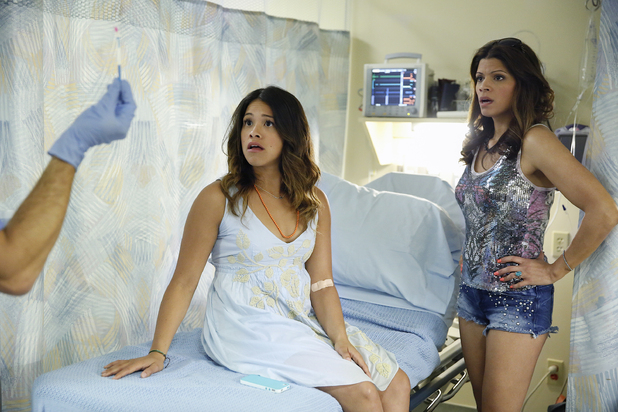 Her fiancé is understanding of her decision, but when Jane sees her doctor for a routine check-up, she's accidentally artificially inseminated. And worse still, it turns out the father is her boss at the swanky hotel she works at to pay for her studies.
Life is just about as complicated as it can get for poor Jane! Will she make the right decision about the baby?
Jane The Virgin, E4, 9pm
What's in your new Inside Soap! Soap spoilers video!