EastEnders, Corrie, Emmerdale, Hollyoaks: we take a look at tonight's top soap stories…
EastEnders, BBC1, 8pm
The Brannings and Carters are preparing to say goodbye to Stan and Jim, but following the news Dean isn't going to be charged, Mick and Linda are struggling.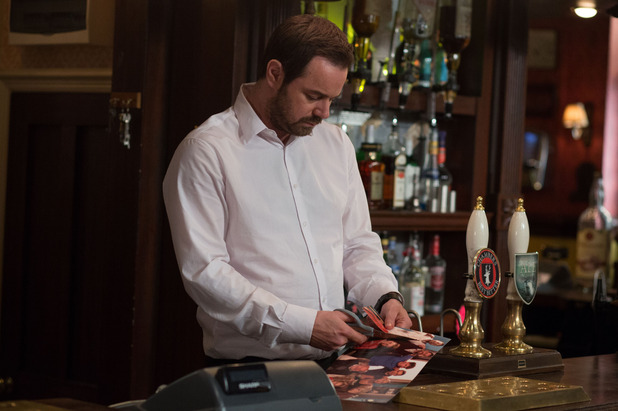 He cuts Dean out of a family photo and Linda tries to support her husband, but then she's thrown when she bumps into Shirley in the shop and finds out Dean is being released and will be at the funeral.
Making a big decision, Linda heads over to the B&B wanting to confront Dean…
Coronation Street, ITV, 7.30pm & 8.30pm
David blackmails Andy into planting drugs in Callum's car, but just as he tries to put them in the dealer's glove box, Cal comes round the corner and catches him in the act.
After being dragged to the Dog and Gun, Andy insists he was trying to steal Callum's car, but Cal's having none of it and starts to get threatening. David then bursts in admitting it was his set up to get Callum a black mark in their custody battle.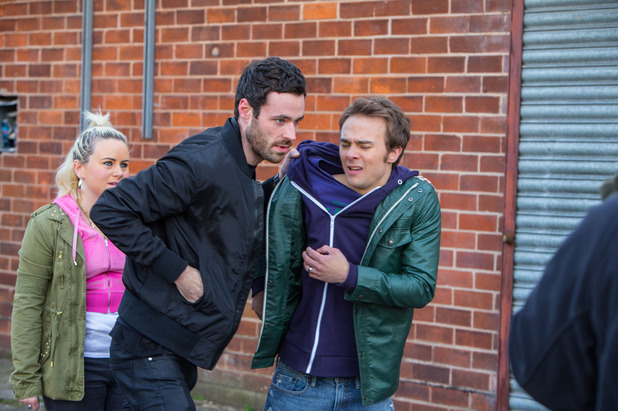 As Dave does a runner, a furious Callum gives chase, and it's not long before he and his cronies pounce on David and drag him towards their car. What punishment is in store for Mr Platt?
Emmerdale, ITV, 7pm
Pete agrees to let James stay with them, but Debbie insists after what James did to Chas, it's only for one night. But Pete feels sorry for his dad and forces Deb to let James stay longer, though she's not happy about it.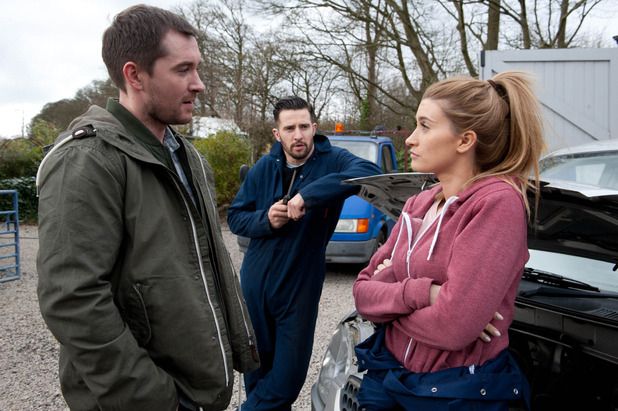 As Debbie finally convinces Chas they should go on a night out to forget Chas's troubles, how will Chas react when she finds out her ally is putting a roof over her cheating boyfriend's head?
Hollyoaks, C4, 6.30pm
Peri is distraught as her dad lies unconscious in hospital and refuses to attend her mum's wedding to Ziggy.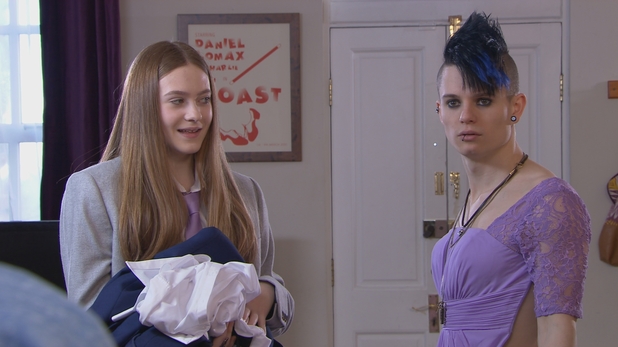 Hearing her friend's in trouble, Nico rushes round to see her, followed by Dylan. To cheer her up, Dylan puts on Peri's bridesmaid's dress and Nico dresses as a groom and they pretend to get married. But Dylan looks all too comfortable in the frock…
Inside this week's Inside Soap magazine - spoilers below!