In Weekend Escapes With Warwick Davis the actor and presenter and his family once again travel around the UK in their trusty camper van.
First stop is the Midlands as Warwick tries to uncover the best of Great Britain as well as prove to his clan you don't have to hop on a plane to have the holiday of a lifetime.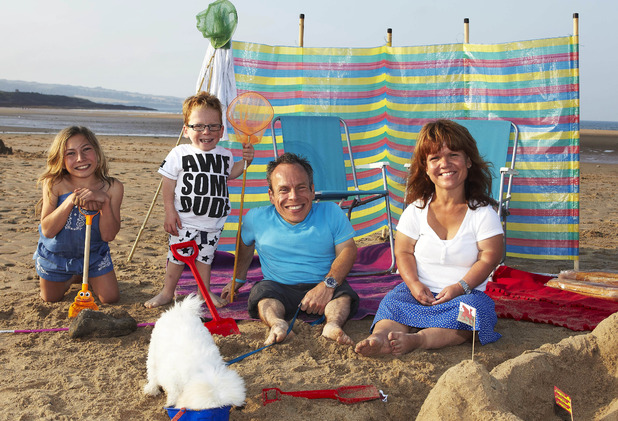 They head to the Peak District and it's not a trouble-free start when Warwick finds himself stranded up a 40 foot pole during a stint with the mountain rescue team!
After a trip to a vacuum cleaner museum they head back in time to the Black Country Living Museum in full Victorian garb, and end up enlisting to fight in World War One.
Weekend Escapes With Warwick Davis, ITV, 8pm
Inside this week's Inside Soap magazine - spoilers below!