It's the classic story – you meet a boy, you get happy and you put on weight.
I've always been a size 8-10 but since I met my boyfriend a year ago, my curves became a lot… curvier, if you know what I mean. I wasn't exactly fat, just bit more rounded that I was before.
For months, I'd shrugged it off but when I tried on dresses for a friend's wedding and realised they were slightly more snug that I'd like / was decent, I decided I had to drop these extra few pounds – and quickly.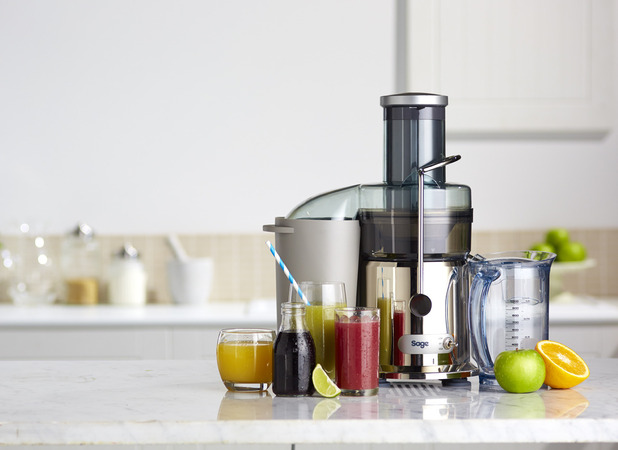 Forget the 5:2, the latest craze in the celeb world is juicing – everyone from Katie Price to Gwyneth Paltrow is doing it, so I decided to give it a go. Just a three-day one, mind, not five. I didn't want to go overboard. But if it was good enough for Gwynnie, I reckoned it would be good enough for me. I loved the idea of cleansing myself from the inside out, flooding my body with nutrients (I read that in a book and it completely sold me. Flooded with nutrients? Yes, please!) and, of course, being able to fasten my size-8 skinny jeans again.
So the next step was to get myself a juicer – not a simple task in itself. There are loads of them out there. Seriously, hundreds. In the end, I went for a Sage Nutri Juicer Pro, a clever device that promised to whisk my fruit and veg to a pulp at a low temperature so the heat wouldn't kill off any of the nutrients. Perfect. My body has no chance of being flooded with nutrients, if they're being heated away by the juicer, has it?
Then we (oh yes, I'd roped the boyf in with this too - if he'd got me into this mess, then he could support me while I was getting out of it) went shopping and stocked up on a lot of fruit and veg. We had bags of carrots, spinach, oranges and celery coming out of our eyeballs. 'I don't even like half of this stuff,' the boyf said doubtfully, as he eyed the kale and fennel some of the recipes demanded. To be honest, neither did I but I shushed him, convinced it would all taste fine, once our juicer had had its way with it.
So there we were, ready to start our three-day detox, fully prepared and extremely excited. It didn't last long.
Admittedly, the first few went down well. Very well, in fact. We loved the orange, carrot, beetroot and ginger juice we started off with and the apple, celery and carrot one was delicious too. We even went to the gym, running on the treadmill and swimming, in the afternoon. That was our Julia-Roberts-Pretty-Woman moment. Big mistake. Big. Huge.
Because by the time we'd polished off our last juice of the day – we were allowed four – at 6pm, the rest of the evening seemed to stretch on endlessly before us. "I'm hungry," the boyf sulked from underneath a blanket on the sofa. "And don't suggest another mint tea. I don't have the energy to make one."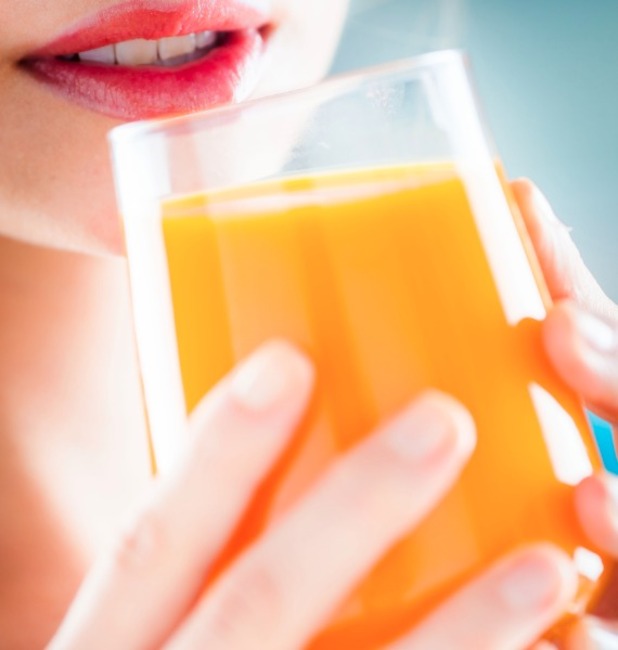 I have to admit, I couldn't deny I felt exactly the same. I felt weak, lethargic and headachy, presumably down to the fact I'd gone from a minimum of six cups of tea to none, cold turkey. So – and please don't judge me – we ordered a Chinese takeaway. I've never devoured a duck pancake so quickly and not even the thought a nutrient-flooded body was enough to keep me away from the egg-fried rice.
The next day, I was more prepared. At work, I avoided the chocolate, crisps and hot cross buns that seemed to appear with alarming regularity and stuck religiously to my juices, even the one with kale and lime. My boss remarked it looked "very healthy" and that was being kind. It actually looked like pond water. The morning and early afternoon wasn't too hard. I thought I was getting used to it but, looking back, I was probably still full from the previous night's carbs.
But when it got to 5pm, I knew I was going to have to cheat again. I felt like I had the night before – but worse, because there was more time until I could reasonably go to bed.
However, instead of indulging in a late night carb-fest again, I made do with just a tiny bit of chicken, with a small dollop of sweet potato and peas (basically pinched from the boyf's plate, who had stated he didn't mind having the juices along with food, but that he needed food. Needed.) And I have to say, it was delicious.
The third day was probably the hardest. My pineapple-based juices weren't doing the trick and not having actual food was really depressing. I'd been assured, because I was getting all of my nutrients via the juices, I shouldn't be hungry at all. Well,
I
can assure
you
, I most definitely was hungry. Unable to concentrate on my work, at 4pm, I decided soup was my only option. And then more chicken when I got home.
Surprisingly, when I woke up on day four, I felt much better and wasn't even wolfing my breakfast down at 6am the way I'd thought I'd be. Instead, I didn't even really think about it until 10am. But when I did, it felt like a real treat. It was lovely to eat without feeling guilty and for the first time in months, I really savoured my food.
Was it worth it? Well, I was 3lbs down (which, considering I ate all three days and had – whisper it – a Chinese, was fairly impressive, I thought) and my stomach was the flattest it had been in… well, forever, I think. But the pain and misery made it too tough for me.
Now, I'm having a juice a day and it's much nicer. Especially without the kale. I'm getting three extra, super portions of fruit and veg and surely that's got to go some way to… dampening my body in nutrients?
For exclusive competitions and amazing prizes visit Reveal's Facebook page NOW!