EastEnders, Corrie, Emmerdale, Hollyoaks: we take a look at tonight's top soap stories…
EastEnders, BBC1, 8pm
As the Carters pick up the pieces following Stan's death, Shirley's decision to visit Dean in prison to break the news to him pushes her and Mick further apart.
At The Vic, Mick is struggling to cope with everything that's happening, and when Cora bursts in having gone to the hospice unaware Stan had passed away, Mick snaps. As Cora rages at the family for failing to let her know about her fiancé's death, Mick smashes a glass and storms out.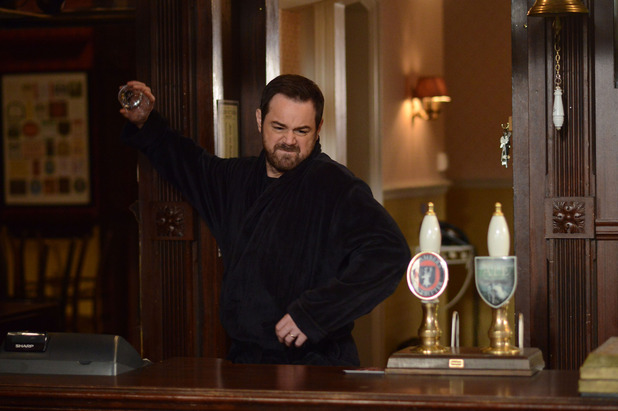 Linda goes to him to calm him down and Tina pleads with Mick to make amends with Shirley, which he agrees to do. But when he later raises a glass to Stan in the pub, a drunken Shirley causes a commotion – has she gone too far?
Coronation Street, ITV, 7.30pm & 8.30pm
With Sarah and Bethany planning to return to Italy tomorrow, Gail organises a family meal, even though Bethany has no idea she's supposedly leaving Weatherfield.
But Sarah's soon called away from the Bistro by her boss, Stephen, who wants her to send an important document immediately. She heads home, hotly pursued by Callum, who worms his way inside.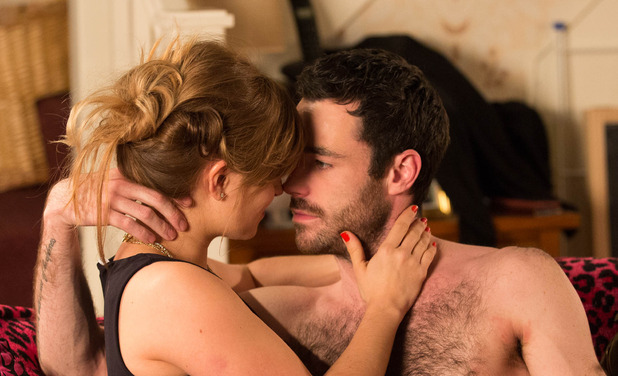 It's not long before the pair are kissing and getting it on on the sofa, but back at the Bistro, Bethany has discovered Sarah's plans to return to Milan and she and David are on her way home. Will Sarah and Callum be caught out?
Emmerdale, ITV, 7pm
Carly is determined to get her belongings back from her ex and convinces Bob to give her the day off. She spots Jimmy in the village and grabs the opportunity to use both him and his van.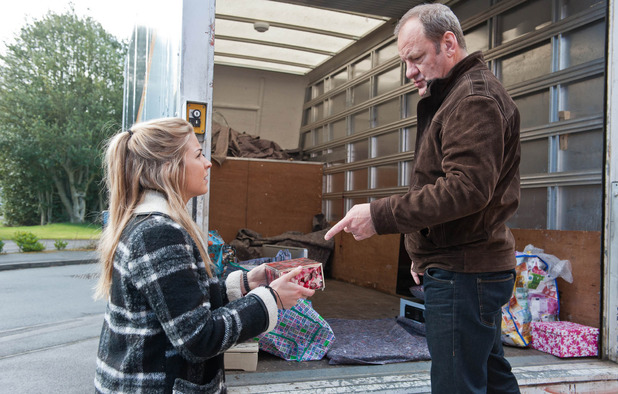 As they pull up outside Sunil's house, Carly attempts to get in, but before long the alarm is going off. Carly remains undeterred, adamant she wants to get her stuff and persuades Jimmy to lend a hand. When they hear police sirens though, panic sets in – are they in more trouble than Jimmy realises?
Hollyoaks, C4, 6.30pm
After thinking things over, John Paul goes to see Ste and decides to move in with him and Sinead. But is that what Sinead really wants?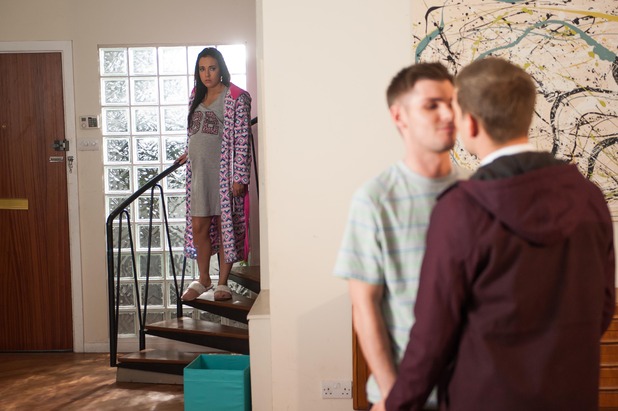 She's not too impressed, but tries to act fine with it. Later as she talks to Freddie, she reveals she plans to tell him how she really feels about him. Freddie tries to talk her out of it, but will she listen?
What's in this week's Inside Soap?! Soap spoilers in video!